$6.99
AUD
Category: Board Books
Delightful dinosaur stories in handy shaped-board book formats, great for children's playboxes and first libraries. A fabulously illustrated and collectable series. AGES: 3 plus SELLING POINTS: * Delightful simple stories * Share at storytime * Fun shaped, durable books * Colourful illustrations through out ...Show more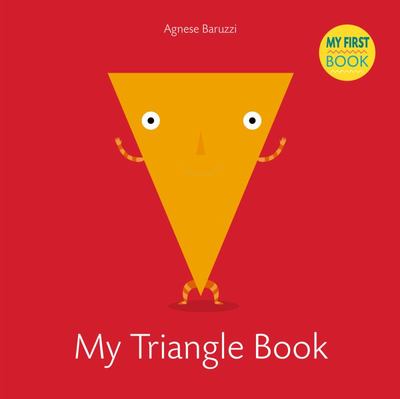 $14.99
AUD
Category: Board Books | Series: My First Book Ser.
A cute board book that teaches basic shapes with colorful, appealing, everyday items Triangles can be magical, like a wizard's hat; yummy, like an ice cream cone; sharp, like a bird's beak or a crocodile's teeth; and helpful, like a warning sign telling you to stop. From a teepee to a sail to a pencil t ip, every triangle here is eye-catching and cool ...Show more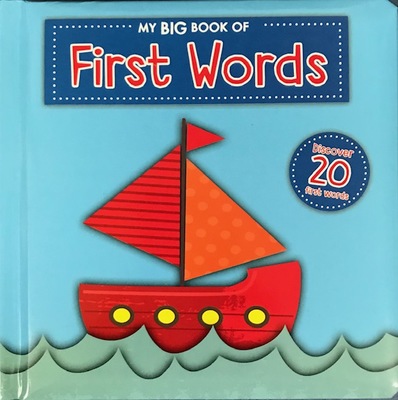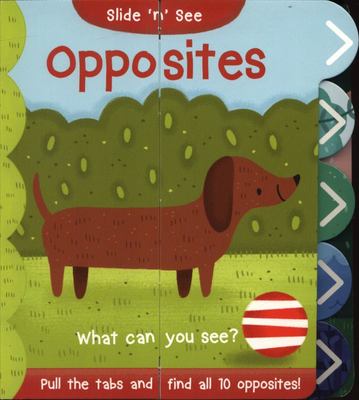 Opposites
by Nick Ackland; Anne Passchier (Illustrator)
$17.99
AUD
Category: Board Books
Spark young children's imaginations with this gorgeous board book filled with bright, bold illustrations and simple text that little ones will really enjoy. It's packed with 10 sparkly images that teach young children important first concepts, with tabs on the end so you can flip to baby's favorites. In Opposites, , big and small, slow and fast, short and tall--baby will love learning them all. This series is so delightful, parents will want to collect the whole Baby Sparkler series ...Show more
$9.99
AUD
Category: Board Books
The Very Cranky Bear has an itch to scratch! The first time we met Bear, his cave was invaded by four playful animals, and this made him cranky. In The Very Itchy Bear there is just one creature bothering him -- a persistent flea -- and it's it's making him very itchy! Bear runs over land and sea to esc ape the affections of this energetic insect, but Flea won't won't let him go -- he just wants to keep saying hello! . When Bear does successfully get rid of Flea, he finds that he . . . misses him? A beautiful and improbable new friendship is born! ...Show more

$14.99
AUD
Category: Board Books | Series: Little Naturalists Ser.
Introduce your baby to Henry David Thoreau, his time at Walden Pond, and how he enjoyed living in the woods. Henry David Thoreau was an American author, poet, historian, and philosopher. Millions of people have read his writings, and a favorite of many is Walden, the story of the year he spent gardenin g, whittling, and walking in the woods around his tiny house Walden Pond. Thoreau still influences people today, and is considered extremely important to the environmentalist movement. Kate Coombs' enchanting poem and Seth Lucas' adorable illustrations share Thoreau's experiences with the next generation of little nature-lovers, fostering a life-long appreciation of the world around them while learning to Be Creative, Be Brilliant, and Be Yourself. Kate Coombs is an award-winning author of original fairy tales, poems, middle-grade fantasy novels, and picture books, including the critically acclaimed Water Sings Blue, which won the Lee Benney Hopkins Poetry Award for 2012, and seven books in the bestselling BabyLit series. She lives in Bountiful, Utah. Seth Lucas is an illustrator and designer with a BFA in graphic design. He is the co-creator of Ello There Outdoors selling prints and accessories supporting the National Parks and outdoors. He lives in Indianapolis, IN, with his wife and daughter. ...Show more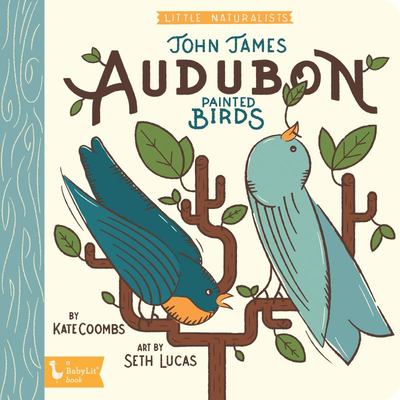 $14.99
AUD
Category: Board Books | Series: Little Naturalists Ser.
Ornithologist, naturalist, and painter Audubon is known for his stunning illustrations and paintings of North American birds. This board book shares his legacy and his love of nature with budding bird-watchers through a clever poem and gorgeous illustrations. Full color.
$14.99
AUD
Category: Board Books | Series: BLUEY
It's Bingo's turn to take Bob Bilby home. Will he have fun with Bluey and Bingo?  
$14.99
AUD
Category: Board Books | Series: The Gruffalo | Reading Level: Children's - Kindergarten, Age 5-6
A mouse took a stroll through the deep dark wood. A fox saw the mouse and the mouse looked good. Walk further into the deep dark wood, and discover what happens when a quick-witted mouse comes face to face with an owl, a snake . . . and a hungry Gruffalo! Julia Donaldson and Axel Scheffler's The Gruffal o is an undisputed modern classic and has become a bestselling phenomenon across the world with over 13.5 million copies sold. This award-winning rhyming story of a mouse and a monster has found its way into the hearts and bedtimes of an entire generation of children and will undoubtedly continue to enchant children for years and years to come. No home should be without The Gruffalo! ...Show more
$14.99
AUD
Category: Board Books | Series: That's Not My... Ser.
A brand new edition of this all-time best-selling title in Usborne's flagship That's Not My ... series. This edition has added foiling for even more tactile appeal!