$22.99
AUD
Category: Board Books
Amazing Pop Ups for the youngest readers. How do you build a castle? How do you live in a castle? And, in addition... knights, jousts, weapons and armour. SELLING POINTS: * Every book contains 10 fun pop-ups inspired by a specific theme. * A pleasant read to learn about different topics and have fun wit h the creations in 3D. * Extraordinary value for money and interesting, which make these books a stimulating read as well as a fun opportunity to play AUTHOR: David Hawcock studied art in York, UK, majoring in graphic design. He opened a design studio in Bath specialising in children's books. He has designed and produced many successful pop-ups, which have sold hundreds of thousands of copies, including The Amazing Fold-Out Pop-Up Body in a Book and the Journal of Inventions: Leonardo Da Vinci. 10 spreads and 10 pop-ups ...Show more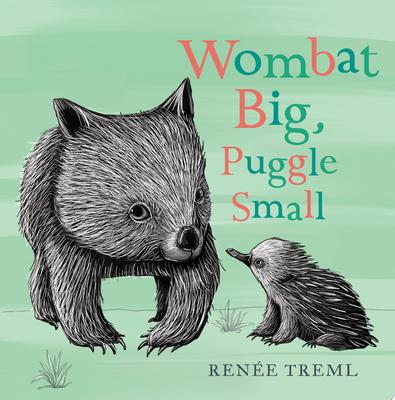 $14.99
AUD
Category: Board Books
Wombat is big and puggle is small - watch them play and have a ballJoin in the mischief as a little wombat and an echidna puggle play with opposites and word pairs.This beautiful new board book by Renee Treml features her trademark gentle, playful rhymes and stunning illustrations of Australian animals. ...Show more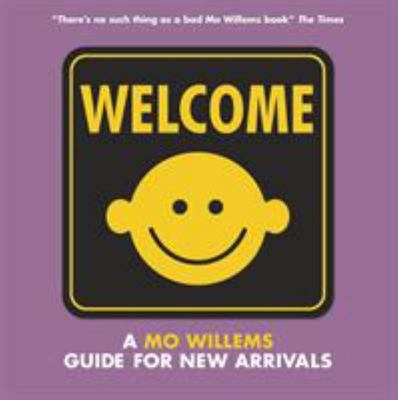 $24.99
AUD
Category: Board Books
Mo Willems As a child Mo grew up during the 1970s, so he always looked kind of goofy. One time in his school's art class, Mo's teacher told him to stop drawing cartoons all the time. She said big, boring drawings of fruit in a bowl that made people's eyes glaze over were A-R-T, but funny cartoons that m ade people laugh weren't. She was wrong. Mo had great truble speling when he was a kidd. As an adult Mo once met a man in Egypt who had built a huge sand temple about his life (which mostly consisted of images of him constructing a huge sand temple about his life). He dreamt of creating a one-to-one scale model of the desert. Mo drove a motorcyle in New York for about five years without a single accident. Then he realized he was lucky not to have an accident, so he bought a used Volvo. If Mo had known how cool having a wife and daughter was, he would have got them sooner. As an artist At age eighteen, Mo moved temporarily to London to pursue his dream of becoming a stand-up comic. He quickly established himself and somehow managed to get a spot in the Edinburgh Fringe Festival before returning to America to become a film student. At New York University he discovered animation and quickly became entranced by the ability to make movies without having to beg a crew to help him. Here he discovered the work of Ronald Searle and the UPA animation studio, both of which influenced his deceptively simple, graphic drawing style. After graduating from college, he travelled around the world for a year, returning with ridiculous sideburns. A quick shave later, he returned to New York and became an animator and writer for TV, most notably for Sesame Street (where he won six Emmys for his writing). He then wrote for Nickelodeon and Cartoon Network. Mo's first foray into children's books was the innovative Don't Let the Pigeon Drive the Bus!, which appeared on many "best book" lists and won a prestigious American Prize, the Caldecott Honor, in 2004. He has encouraged thousands of children to yell "NOOOOOO!" in libraries. Mo hopes to devote an increasing percentage of his time writing and illustrating children's books. Things you didn't know about Mo Willems His shoe size. Mo once walked all the way across France with his dad (don't ask him why). Mo used to record a weekly Postcard from Brooklyn for BBC radio (kind of like Alistair Cooke's Letters From America only less good). Mo finds rain depressing. It's always raining when Mo goes on vacation. Mo's arch-enemy is PRINT-TOR, the evil spirit of vengeance that makes printing on any computer a near impossibility. Mo doesn't like sweets, but eats bags and bags of candy when he takes long drives. Mo reads really long, really boring books about history and everybody laughs at him, but he doesn't care what they say (much). Did you ever see that really great movie about a pig called Babe? Mo wasn't in that movie. Mo gets very bored very.. ...Show more
$14.99
AUD
Category: Board Books
An exciting jungle story from the bestselling creator of Dear Zoo, with a pop-up surprise!Little Monkey lives at the top of the tallest tree in the jungle, and gets up to all sorts of mischief: dropping nuts on Elephant's head, tickling Bear's nose and saying BOO! to Giraffe. But what happens when he tr ies to pull Lion's tail . . .? In Little Monkey, toddlers can spot all their favourite jungle animals, join in with the catchy refrain and see one mischievous little monkey learn to say sorry!With a gently educational message, a satisfying pop-up ending and lots of jungle animals, Little Monkey is sure to keep young children entertained for hours - and the thick card pages and chunky cased cover make it great for small hands.Rod Campbell, the creator of the preschool lift-the-flap classic Dear Zoo, has been a trusted name in early learning for over thirty-five years. ...Show more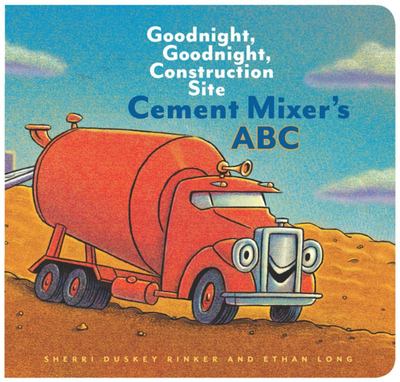 $9.99
AUD
Category: Board Books | Series: Goodnight, Goodnight, Construction Site
Sing along with these construction ABCs Cement Mixer churns out a rollicking alphabet rhyme that makes work light and teaches little readers the words of the construction site, from A to Z.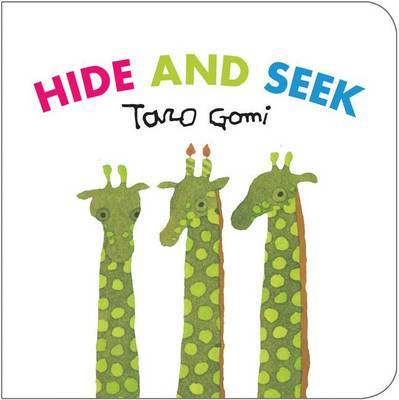 $9.95
AUD
Category: Board Books
In this sly activity board book from celebrated international favorite Taro Gomi, young readers will delight to find hidden objects amidst familiar characters. When a crocodile's dangerous smile can become a shiny toothbrush and a butterfly's camouflage transforms into adorable heart shapes, there's no telling what comes next Kids will love learning that not everything in this world is as it seems. Sure to be a hit during both storytime and playtime ...Show more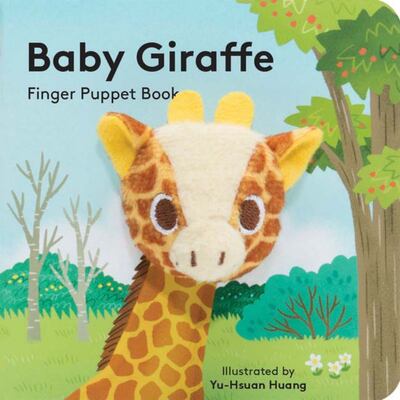 $19.99
AUD
Category: Board Books | Series: Little Finger Puppet
What does Baby Giraffe like to eat? Follow along with this cute baby animal as it experiences its world, from playtime to bedtime. The simple, comforting stories in this go-to baby gift series have made it a multi-million seller. Featuring a permanently attached plush finger puppet, each volume offers p arents and children a fun, interactive way to play and read as they build a lifelong love of books together. ...Show more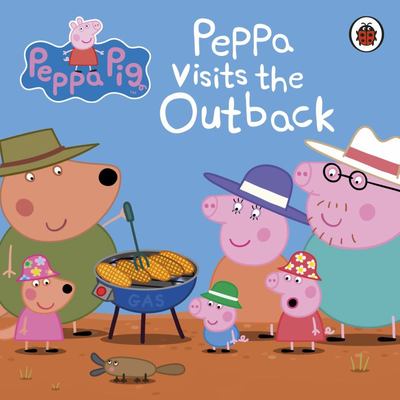 $9.99
AUD
Category: Board Books
Peppa and her family are on holiday in Australia, staying with Kylie Kangaroo. When it's time for a picnic, the Kangaroo family take them in their plane to the Australian Outback, where Peppa meets some interesting local creatures!
$12.99
AUD
Category: Board Books | Reading Level: Children's - Kindergarten, Age 5-6
Spot story books have been delighting children and parents for years with their gentle storylines and bright, colourful scenes. Spot is always the star of these books and his experiences with his family, friends and the wider world are those experienced by very young children. In this addition to the ' Spot Loves' titles, Spot is spending time with his Dad. They do lots of fun things together - from playing football to flying a kite to feeding ducks. Spot loves Dad, and Dad loves Spot. This book is delightful for father and son to share together. And will make an especially lovely gift - for Father's Day, a birthday - or any other celebration day! ...Show more

$19.95
AUD
Category: Board Books | Series: We're Going on a Bear Hunt
An adorable bear joins a classic read-aloud for an adventure little hunters will love   Imagine the fun of going on a bear hunt-through tall, wavy grass (SWISHY SWISHY ); swampy mud (SQUELCH SQUELCH ); and a swirling whirling snowstorm (HOOOO WOOOO ) - only to find a "real" bear waiting at the end of the trail For brave hunters and bear lovers, the classic chant-aloud by Michael Rosen and Helen Oxenbury is now accompanied by a cuddly, six-inch bear just waiting to be found. ...Show more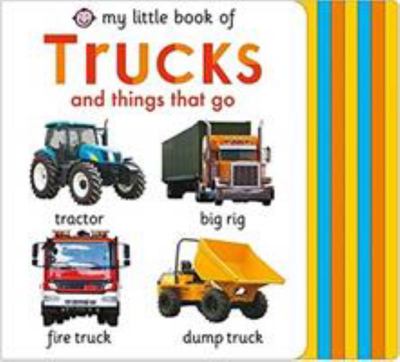 $12.99
AUD
Category: Board Books
Little truck fans will love this classic, Priddy photographic book full of bright pictures of colorful trucks and other things that go.My Little Book of Trucks and things that go is a sturdy board book that will help young children develop their vocabulary as they learn to associate words and pictures. ...Show more
$16.99
AUD
Category: Board Books | Reading Level: Children's - Kindergarten, Age 5-6
Peepo! is the much-loved picture book classic by Janet and Allan Ahlberg. Peepo! is a modern classic that continues to delight generations of babies and toddlers and their parents. Look through the holes to spot details from the wonderful illustrations. Peepo! A perfect gift for new babies and parents, no home should be without a copy! Here's a little baby One, two three Standing in his cot What does he see? Peepo! has become a classic for babies and toddlers. It follows a baby through the day in a style full of wit, charm and ingenuity. A series of holes peeping through to the next page leads the child on to the next stage in the day, giving a hint of what is to come. Praise for Peepo! 'The best book ever published for babies' - Books for Your Children 'Surely no one - baby, child or adult - could fail to enjoy Peepo!' - Sunday Telegraph 'A book to last a lifetime . . . this is a perfect book for sharing' - Nursery World Allan Ahlberg has published over 100 children's books and with his late wife Janet, created many award-winning children's picture books. The Baby's Catalogue was inspired by their daughter, Jessica. The Ahlbergs' books are nursery bookshelf standards and have been the recipient of worldwide acclaim and awards, including the Kate Greenaway Medal. Look out for these other classics by Allan Ahlberg-Burglar Bill; Cops and Robbers; The Baby's Catalogue; The One and Only Two Heads; Son of a Gun; The Little Worm Book; Two Wheels Two Heads; Funny Bones; A Pair of Sinners; Happy Families; Peepo!; The Ha Ha Bonk Book; Help Your Child to Read; Ten in a Bed; Please mrs Butler; Daisy Chains; Yum Yum; Playmates; Foldaways; Woof; The Cinderella Show; The Jolly Postman; The Jolly Christmas Postman; The Jolly Pocket Postman; The Clothes Horse and Other Stories; The Mighty Slide; Starting School; Heard it in the Playground; The Bear Nobody Wanted; It was a Dark and Stormy Night; The Giant Baby; Baby Sleeps; Blue Buggy; Doll and Teddy; See the Rabbit; Please Mrs Butler; The Better Brown Stories; The Boyhood of Burglar Bill ...Show more