$19.99
AUD
Category: Dictionaries
The Macquarie Compact Dictionary is based on the complete Macquarie Dictionary Eighth Edition. It is an up-to-date record of the core of Australian English, in a convenient format.The Macquarie Compact Dictionary features:- more than 50,000 words and phrases- up-to-date entries such as cancel culture, d eepfake, eco-anxiety, hygge, influencer, Me Too, ngangkari, single-use, social distancing- pronunciations in the International Phonetic Alphabet- idiomatic phrases- illustrative phrases showing how a word is used in context- free six-month subscription to Macquarie Dictionary Online ...Show more
$39.95
AUD
Category: Dictionaries
Carefully compiled with the needs of students aged between 10 and 16 in mind, the fifth edition of the Australian Student's Oxford Dictionary contains more than 50 000 dictionary headwords including hundreds of new entries. This user-friendly and comprehensive reference will take most students right thr ough secondary school.EncyclopedicUp to date & new contentGrammar and reference guideEncyclopedicAppendicesAge level: 10-16Suitability: School and homeCoverage: More than 50 000 headwords ...Show more
$12.99
AUD
Category: Dictionaries | Series: Collins gem
A portable, up-to-the-minute German dictionary. This latest edition comes with all the new words in German and English plus handy links to German verb tables, making it the perfect choice for travellers, students and business people. Features include: * All the latest words in German and English * Links to verb tables * Ideal companion to GCSE German * User-friendly Phrasefinder supplement for travellers, including a handy menu-reader section * Clear, colour layout, useful examples, language and cultural notes All the latest words reflecting changes in modern lifestyle, plus an easy-to-read colour layout, special treatment of key words, notes about life in German-speaking countries and warnings on commonly confused words. The Phrasefinder section has been developed to give travellers on business, school and leisure trips all the essential phrases they need. The menu-reader section is a quick guide to the most common words and phrases you will find in German bars and restaurants, ensuring you always get what you expect from a meal out. 40,000 words and phrases, 60,000 translations ...Show more
$29.95
AUD
Category: Dictionaries | Series: Australian Dictionaries/Thesauruses/Reference Ser.
The Australian Primary Oxford Dictionary is an essential reference for Australian Upper Primary students with appendix words that identify core words in key learning areas. Now in its fifth edition, this authoritative source on Australian English has been updated with new and revised headwords and phras es based on the latest Australian-language research. ...Show more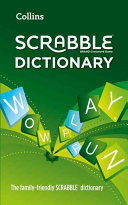 $16.99
AUD
Category: Dictionaries
An essential resource for all serious Scrabble players. This major new edition is fully updated to include all valid words between 2 and 9 letters in length from the latest official Scrabble wordlist, and allows players to settle disputes over the eligibility of words. This book includes all playable wo rds of two to nine letters in length, in one easy-to-follow straight alphabetical list. The short definitions, given for every main word listed, have been updated for this new edition, and allow players to check meanings of words without having to consult a second dictionary. Collins Scrabble dictionaries are endorsed by Mattel and are an essential reference for all Scrabble players. SCRABBLE(tm) is a registered trademark of J. W. Spear & Sons Ltd., a subsidiary of Mattel, Inc.© 2016 Mattel, Inc. All Rights Reserved. ...Show more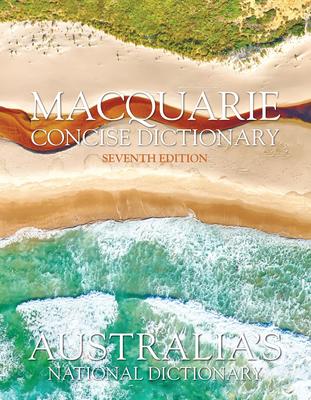 $59.99
AUD
Category: Dictionaries
The Macquarie Concise Dictionary, like its parent dictionary, continues to adapt to reflect Australian English. It is both international and uniquely Australian, making it the standard dictionary for all Australians. The richness of Macquarie distilled into a compact format, the Concise meets the needs of the general reader in a book which is accessible, portable and easy-to-use.The Seventh Edition features:- hundreds of new words and definitions such as Bechdel test, fat-shame, freecycle, lane filtering, robopoll- words relating to technology, the internet and social media, such as big data, cyberwarrior, digital tattoo, domotics, dox, listicle, live-tweet, smart buoy- words and phrases from regional Australia, such as early minute, four-pointer, mufti day, Stobie pole- illustrative phrases which clearly show how a word is used in context- extensive usage notes - etymologies ...Show more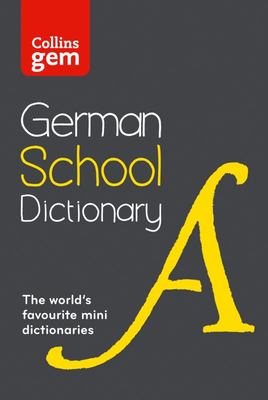 $12.99
AUD
Category: Dictionaries | Series: Collins School
Collins Gem German School Dictionary is ideal for secondary school students looking for a dictionary that is clear, easy to use and in a handy format. Collins Gem German School Dictionary is specially designed for school students, and is ideal in the classroom, at home and during exams. * It contains al l the words and phrases students will need, with key curriculum words highlighted, all essential phrases covered, and thousands of examples to show how German is really used. * The clear colour layout and alphabet tabs down the side of each page lead the students to the information they need quickly and without fuss. All main translations are underlined to help users go straight to the answer they are looking for. * The dictionary includes language tips and culture notes throughout the text. * Ich bin, du bist...German verbs made easy! Each verb on the German side of the dictionary is cross-referred to a comprehensive verb guide, with full conjugations and example phrases showing the verb used in context. Also available in French and Spanish. ...Show more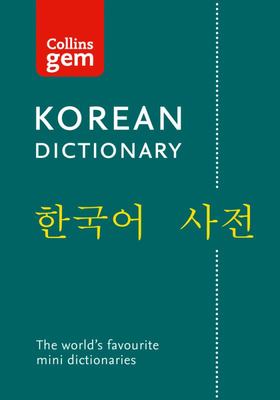 $12.99
AUD
Category: Dictionaries | Series: Collins Gem Ser.
A handy Korean to English and English to Korean dictionary. Offering learners at home, school and in the office extensive and up-to-date coverage of Korean and English in a compact, portable format. Designed for all levels of language learner, this is the ideal text for anyone who needs a wealth of reli able information in a portable format. * contains all the everyday words and phrases used in today's Korean and English that you will need to know * an easy-to-use and reliable dictionary * the clear layout ensures that you can quickly find the information you need * all Korean words, phrases and translations are transcribed using the revised Korean romanization system - ideal for beginners ...Show more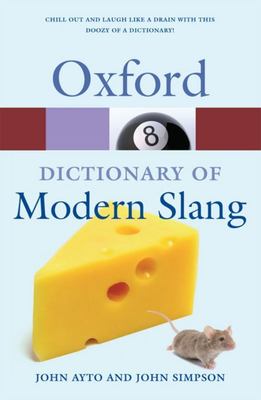 $23.95
AUD
Category: Dictionaries | Series: Oxford Paperback Reference
Drawing on the unique resources of the Oxford English Dictionary and offering coverage of over 6,000 slang words and expressions from the Cockney 'abaht' to the American term 'zowie', this is the most authoritative dictionary of slang from the 20th and 21st centuries. The Oxford Dictionary of Modern Sla ng is a fascinating and entertaining collection, packed with illustrative quotations and providing full details of origins and dates of first printed use. The text contains expressions from around the English-speaking world such as 'dork' and 'cockamamie' (North America) and 'giggle-house' and 'Jimmy Woodser' (Australia). As well as the A-Z listing of terms, the book contains a comprehensive thematic index, enabling users to home in on particular areas of interest, such as the body, food and drink, and human behaviour. Full of surprises, this is an essential read for word lovers and anyone with an interest in language. ...Show more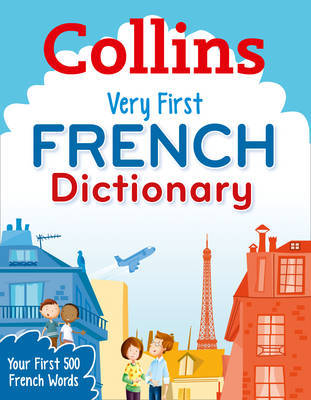 $14.99
AUD
Category: Dictionaries | Series: Collins First
An ideal first French dictionary for kids aged 6 and above, designed to introduce French vocabulary to children in a fun, easy and memorable way. This dictionary introduces children to their first 500 French words with colourful illustrations and example sentences to help children remember words and tra nslations from English to French. Listed in English-to-French alphabetical order and with themed pages, the Collins Very First French Dictionary provides curriculum-matched support for young learners of French. Audio files for each headword and phrase can be found at www.collins.co.uk/homeworkhelp ...Show more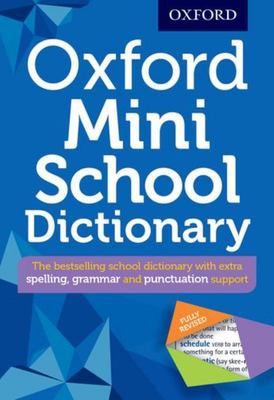 $15.95
AUD
Category: Dictionaries | Series: UK Bestselling Dictionaries Ser.
A major new edition of the trusted, bestselling, comprehensive Oxford School Dictionary with new curriculum support. This fantastic new edition will boost your children's vocabulary with new words and meanings from across the curriculum. A helpful new spelling, grammar and punctuation sectionis included to enhance language skills and bring the dictionary right up to date. What makes it the best? It is uniquely powered by the Oxford Children's Corpus, the largest bank of children's language in English, so you can be confident that all entries are clearly written in child-friendly language that children actually understand. Each example is perfectly age-appropriate,making it easy and enjoyable for every child to use. New for this edition is a robust supplement on spelling, grammar and punctuation, giving targeted help with the tricky bits, making this dictionary the perfect tool to support children in their journey to become good readers and writers. As usual,it has been extensively trialled with schools, so you can be sure it is still the best dictionary for your children, in a portable mini format. Further help with writing skills is available in the updated new edition of the companion Oxford School Thesaurus. Looking for great word activities to match this dictionary? Find fun free downloadable activities, puzzles, and word games at www.oxforddictionaries.com/schools ...Show more
$120.00
AUD
Category: Dictionaries
The Macquarie Dictionary Eighth Edition is nationally and internationally regarded as the standard reference on Australian English. An up-to-date account of our variety of English, it not only includes words and senses peculiar to Australian English, but also those common to the whole English-speaking w orld.The Eighth Edition features:- a comprehensive record of English as it is used in Australia today- more than 3,500 new entries such as algorithmic bias, cancel culture, deepfake, eco-anxiety, hygge, Me Too, mole mapping, ngangkari, single-use - thousands of updated entries to reflect changing perspectives relating to the environment, politics, technology and the internet - illustrative phrases showing how a word is used in context- words and phrases from regional Australia- etymologies of words and phrases- extensive usage notes- foreword by Kim Scott, multi-award winning novelist.   ...Show more