$39.99
AUD
Category: Field Guides
This beautiful book highlights an often overlooked, but remarkable, aspect of our natural world: Australia's fungi. Many are brightly coloured, some fluorescent, some are elegant, others squat, some fragrant, more still are highly toxic. This field guide showcases many of these species in all their sple ndour. ...Show more
$49.95
AUD
Category: Field Guides
Offers fungi, photographed in their natural environment, with information on fungal biology, ecology, classification, distribution. This book also presents the roles of fungi in nature and spore prints. Descriptions give size range, shape and habitat information as well as spore print colour, spore desc riptions and a pictorial guide to groups. ...Show more
$24.95
AUD
Category: Field Guides | Series: Concise Guides Ser.
A quick reference field guide for the whole family for those times when someone asks, "What sort of possum (parrot/lizard/frog/fish) is that?", for the budding naturalist, or for keeping in the glovebox on trips.
$49.95
AUD
Category: Field Guides
The second edition of the award-winning book The Complete Field Guide to Butterflies of Australia is a fully updated guide to all butterfly species on Australia's mainland and remote islands. Written by one of Australia's leading lepidopterists, the book is stunningly illustrated with colour photographs , many of which are new, of each of the 435 currently recognised species. There is also a distribution map and flight chart for each species on the Australian mainland, together with information on similar species, variation, behaviour, habitat, status and larval food plants. ...Show more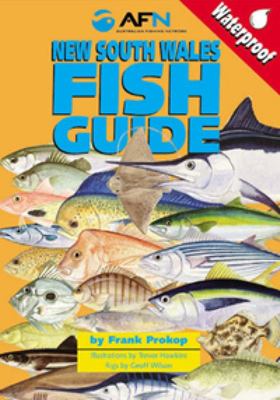 $9.99
AUD
Category: Field Guides
Containing accurate fish illustrations, descriptions and diagrams of the best rigs to catch each fish, this book is an invaluable reference for any angler, fresh or salt water, wanting to identify their catch. New South Wales fish from both salt water and fresh water.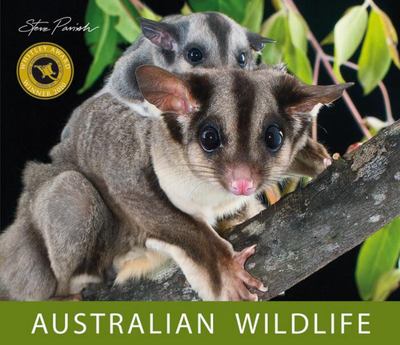 $34.95
AUD
Category: Field Guides
This 2010 Whitley-Award-winning book for Popular Zoology is a full-co lour tribute to natural diversity and a journey into an exquisite galler y of Australian animal life. In Australian Wildlife, Steve Parish shares with you personally selected portraits that explain and exemplify his o ngoing passion f or all creatures great and small. Each spread, complemen ted by insightful text, highlights the incredible adaptability of nature and provides a fitting homage to the beauty of Australia's living herit age. ...Show more
$29.99
AUD
Category: Field Guides
Michael Morcombe's two best-selling Field Guide to Australian Birds have been received with delight by birdwatchers throughout Australia and overseas. Now Morcombe has produced a series of handy Pock et Guides covering each State of Australia, plus a separate volume for m igratory and sea birds. This Q ueensland guide is the first of the series to be released. A unique feature of this book is the front sec tion, which showcases 38 of Queensland's most sough-after birds, illustr ated with stunning photographs selected or taken by Morcombe. Informati on about the best places and times to spot these birds includes precise GPS coordinates. ...Show more
$24.99
AUD
Category: Field Guides | Series: Naturalist's Guide
It's the first book to show every species and subspecies of Australian snake, and the first new book on Australian snakes to be published for 27 years. High quality photographs from Australia's top nature photographers are accompanied by detailed species descriptions which include nomenclature, size, di stribution, habits, and habitat. The user-friendly introduction covers the geography and climate of Australia, types of habitat, and details of orders and families. Also included is an all-important checklist of all of the snakes of Australia encompassing, for each species, its common and scientific name, and its global IUCN status as at 2018. ...Show more
$19.99
AUD
Category: Field Guides | Series: Australian Green Guides
Information is organized simply, with individual species or group entries describing key characteristics such as where they are found, food requirements and behavioural habits. Each entry is accompanied by a photograph and, where appropriate, distribution maps. A key feature of the text is the "gee whiz " sections, which answer many of the most commonly asked questions about why animals do what they do, revealing interesting facts and providing practical information for the amateur enthusiast. In addition, fact panels interspersed throughout the text highlight surprising snippets of information. ...Show more
$29.99
AUD
Category: Field Guides
This totally revised and updated guide covers all Australian fish species.