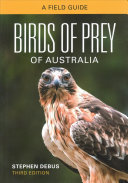 $44.99
AUD
Category: Field Guides
Provides a field guide to Australia's iconic raptors and a handbook of our current knowledge. Raptors are popular and iconic birds, and are important ecologically, with some species listed as threatened. Yet they are among the most difficult birds to identify. This fully updated Third Edition of the pop ular and award-winning field guide Birds of Prey of Australia contains two sections: a field guide with distribution maps, detailed illustrations and information on identification; and a handbook which includes an overview of the current knowledge about raptors, including their biology, ecology and behaviour. An illustrated section on difficult-to-distinguish species pairs is also included, along with new photographs. Birds of Prey of Australia will appeal to a wide range of readers, including ornithologists, raptor biologists, birdwatchers, wildlife rescuers/carers, raptor rehabilitators, zookeepers, naturalists, bushwalkers, ecological consultants, fauna authorities, park rangers, state forestry personnel and students. ...Show more
$14.99
AUD
Category: Field Guides
The Australian Fish ID Pocket Guide is an invaluable reference for any angler, freshwater or saltwater, wanting to identify their catch. It contains detailed descriptions and accurate illustrations of each fish, as well as diagrams of the best rigs to catch them. Includes freshwater sportfish, freshwate r bait, sharks, estuary / surf species, reef species, pelagic species, invertebrate species and saltwater bait species. Whatever fish you're chasing you'll find all the information you need to catch it and identify it in this comprehensive book. ...Show more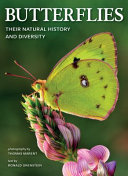 $29.95
AUD
Category: Field Guides
Written in clear, easily readable language and relying little on jargon, this coffee-table-style book will interest anyone captivated by this unique group of insects. Highly recommended. All library collections. --Choice This gorgeous book reveals a wonder on nearly every page and will enthrall natural history enthusiasts both amateur and expert alike. --Library Journal (starred review) This visual feast reveals a multitude of butterfly and moth species from around the globe. Here are some of the most colorful, spectacular and sometimes weird examples of the world's butterflies and moths. Vibrant color photographs and macro images complement the enlightening text written by zoologist Ronald Orenstein, who explains the scientific curiosities of these amazing insects. He makes clear how to differentiate between butterflies and moths; how caterpillars camouflage themselves; and how their feeding strategies and evolutionary adaptations help them prevail in the wild. Butterflies has seven sections which provide comprehensive coverage of Lepidoptera. It includes the following and much more:   Introduction to Butterflies: What are butterflies?; Color Patterns; Courtship; Migration; and Climate Change Butterfly Diversity: Swallowtails; Skippers; Whites, Sulphurs and Yellows; Milkweed Butterflies; Fritillaries; Emperors; Gossamer-winged Butterflies; Metalmarks Butterfly Wings: Flight; Color; Tails and Ornaments; Eyespots Butterfly Life History: Mating; Eggs; Caterpillars; Metamorphosis What Butterflies Eat: Feeding Apparatus; Flowers; Rotting Fruit; Drinking; Puddling Butterflies in their Environment: Predators; Camouflage; Mimicry; Overwintering Myriad of Moths: includes Day-Flying Moths; Silks; Giants; Mimicry; Wing Pattern; Defense.   With stunning photography, authoritative natural history and an elegant design, Butterflies brings to abundant life the unfathomable beauty and variety of butterflies and moths. ...Show more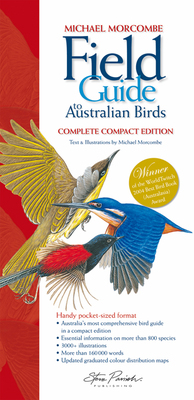 $34.95
AUD
Category: Field Guides
A comprehensive and massively detailed pocket handbook for all who love birds.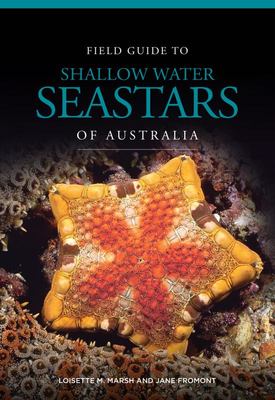 The Australian Bird Guide
by Peter Menkhorst; Danny Rogers; Rohan Clarke; Jeff Davies; Peter Marsack; Kim Franklin
$49.95
AUD
Category: Field Guides
A new in-depth field guide to Australian birds The Australian avifauna is large, diverse, and spectacular, reflecting the continent's impressive habitats and evolutionary history. Looking at more than 900 species, The Australian Bird Guide is the most comprehensive field guide on Australian birds avail able, and contains by far the best coverage of southern seabirds. With 249 color plates containing 4,000 stunning images, this book offers a far more in-depth treatment of subspecies, rarities, and overall plumage variation than comparative guides. The artwork meets the highest standards, and the text is rigorously accurate and current in terms of identification details, distribution, and status. The Australian Bird Guide sets a new bar for coverage of Australia's remarkable avifauna and is indispensable to all birders and naturalists interested in this area of the world, including the southern oceans. Brand-new guide with an attractive look and design 249 color plates containing 4,000 superb images by some of the most talented illustrators working in Australia today Every bird species in Australia is covered (more than 900), including subspecies and rarities Up-to-date maps reflect the latest information on distribution Accurate and detailed text   ...Show more
$34.99
AUD
Category: Field Guides
Beginners and experienced birdwatchers turn to this guide to identify the birds they see in their backyards and on bushwalking or birdwatching expeditions. Designed to slip easily into a pocket, backpack or glove box. This is a new and updated version of the very popular Slater Field Guide to Australian Birds and includes 64 new or extensively revised colour plates, incorporating all the new birds observed in Australia, including Tasmania and islands and territories since 1986. Also included is a re organisation of the guide into broad habitats seabirds, shore birds, inland water birds and bush birds; updated common and scientific names, revised maps, and a new visual index to aid beginners in finding the most appropriate pages in the guide. A must for serious naturalists in Australia, be they beginners or experts. ...Show more
$18.99
AUD
Category: Field Guides | Series: Australian Green Guides
Australia is the shark and ray "capital" of the world, with far more different species than any other country. Of the 950 known species of sharks and rays throughout the world, Australia is host to approximately 300, many of which are found only in the waters of Australia. This book has been written wit h the amateur naturalist in mind. Information is organized simply, with individual species or group entries describing key characteristics, such as where they are found, food requirements and behavioural habits. Each entry is accompanied by a colour photograph and, where appropriate, distribution maps. A key feature is the "gee whiz" spreads which answer many of the most commonly asked questions about why sharks and rays do what they do, revealing interesting facts and providing practical information for the amateur enthusiast. In addition, fact panels interspersed throughout the text highlight surprising snippets of information. ...Show more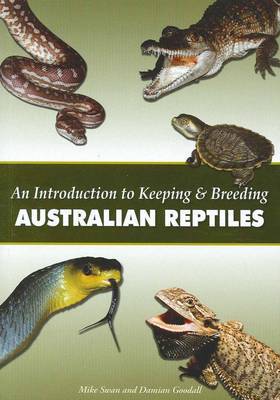 $40.00
AUD
Category: Field Guides
Provides an introduction for the younger reptile keeper and newcomer to the available species of turtles, crocodiles, snakes and lizards that are kept in Australia. It also includes a skill level rating for each species, distribution maps, suggested enclosure sizes, egg incubation times, heating, lighti ng, cage furnishings and much more. ...Show more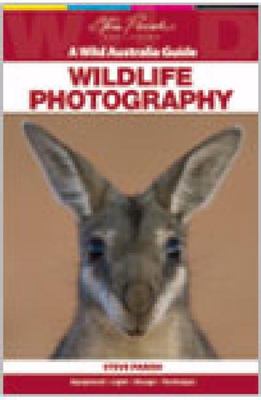 $14.95
AUD
Category: Field Guides | Series: Wild Australia Guide
What better way to capture Australia's wildlife than with a camera? This practical Wild Australia Guide shares Steve's wealth of experience with budding photographers. Packed with how-to information and stunning wildlife examples, it also delves into the philosophy behind the passion. Make your work fun , while acknowledging it as a serious pursuit. Clear, personable text leads new photographers, and those in search of new perspectives, through content, mood and design. The ethics and techniques to working effectively with animal subjects are also discussed. ...Show more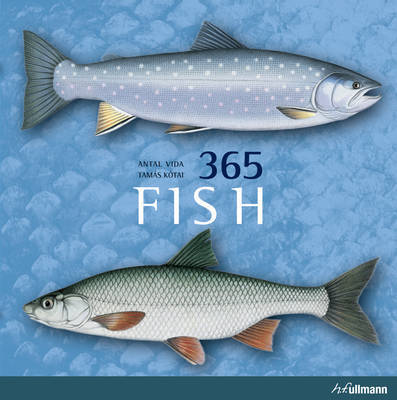 $29.99
AUD
Category: Field Guides | Series: Ullmann
Accurate, highly detailed drawings of each fish. Fish names are given in various languages along with their scientific nomenclature. Brief description of and information about every fish.