$18.99
AUD
Category: Field Guides | Series: The\Green Guides Ser.
Books of the Green Guide series are not field guides, and so do not include entries for every species. Rather, the focus is on the species commonly found in Australia. Each description is accompanied by a photograph of that species. The information is presented equally across two types of spreads. The f irst type, the 'field guide spread', provides information on each species or group and is accompanied by a photograph and distribution map. The second type, the 'gee whiz' spread, reveals fascinating facts about behaviour and practical information on how, when and where to find the species being discussed. These spreads may also provide tips on viewing, photography, identification, understanding the creatures calls and advice on field work. Where appropriate, fact panels appear throughout the text. These provide additional fascinating facts relating to the information on the spread or environmental - 'green' - snippets. ...Show more
$49.95
AUD
Category: Field Guides
Australia is home to a spectacular diversity of birdlife, from parrots and penguins to emus and vibrant passerines. Birds of Australia covers all 714 species of resident birds and regularly occurring migrants and features more than 1,100 stunning color photographs, including many photos of subspecies an d plumage variations never before seen in a field guide. Detailed facing-page species accounts describe key identification features such as size, plumage, distribution, behavior, and voice. This one-of-a-kind guide also provides extensive habitat descriptions with a large number of accompanying photos. The text relies on the very latest IOC taxonomy and the distribution maps incorporate the most current mapping data, making this the most up-to-date guide to Australian birds. Covers all 714 species of resident birds and regularly occurring migrants Features more than 1,100 stunning color photos Includes facing-page species accounts, habitat descriptions, and distribution maps The ideal photographic guide for beginners and seasoned birders alike ...Show more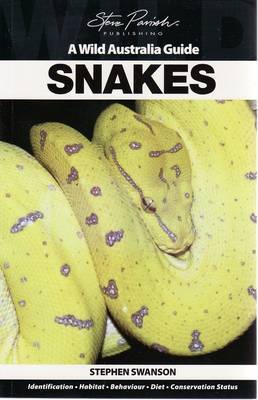 $9.95
AUD
Category: Field Guides | Series: Wild Australia Guide
Australia is home to 191 snake species, and in no other region of the world are venomous snakes in such abundance. Australia's snakes can be encountered while scuba-diving on the Great Barrier Reef, hiking an alpine meadow in Tasmania's highlands or occasionally in a suburban garden. This Steve Parish W ild Australia Guide offers an excellent insight into the lives of snakes that live in Australia - how to identify them, how they behave, what they eat, where they live and how they breed. To fear snakes is part of the natural psyche, but through education, people are slowly becoming more tolerant of them and are beginning to realise the important role they play in the ecosystem. The aim of this Wild Australia Guide is to promote understanding of these misunderstood reptiles, some of which are increasingly threatened due to destruction and alteration of habitat. ...Show more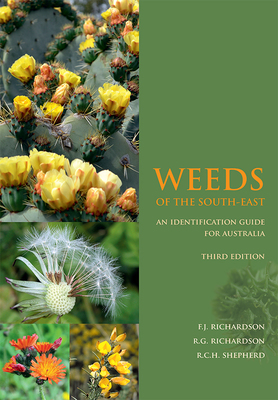 $79.99
AUD
Category: Field Guides
A comprehensive identification guide for weeds in the south-east region of Australia. This third edition has been fully updated and reorganised to recognise recent taxonomic changes and includes some new species and photographs.* includes weeds of agriculture, bushland, waterways, gardens, roadsides, wa steland and amenity areas, as well as new and emerging problem species * illustrated with more than 2000 photographs including spectacular close-up shots* key features are described with relevant measurements for easier identification* comparisons are made to similar species and easily confused natives * situations where the species are likely to be found* occurrence by State using the latest herbaria recordsWritten in easy-to-understand language and beautifully illustrated, this is a field guide for anyone interested in the identification of pest plants and the preservation of our native flora. An essential tool for community and government organisations, rangers, weed officers and advisers, agronomists, landholders, horticulturists, landscapers, amateur naturalists and gardeners. ...Show more
$46.99
AUD
Category: Field Guides
Native Trees and Shrubs of South-Eastern Australia embraces an area that stretches from the Flinders and Mt Lofty Ranges in South Australia, across Victoria and southern New South Wales to the NSW South Coast. It records the land and its vegetation in a scientifically accurate, but accessible, style. Vi rtually all species of native trees and larger shrubs in this area are described, and their occurrences are related to the features of their environments-events of the past, geology, landforms, soil, and climatic conditions. In a systematic sequence, every species is illustrated and accompanied by a distribution map. Descriptive information is concise, and carefully researched. There are more than 300 colour plates, and over 160 photographs. The brief descriptions of places of special interest, as well as the eight regional 'guide-lists' that cover the coast, hills and ranges, high-mountain country, and various inland areas, assist anyone exploring such regions to identify the trees and shrubs. ...Show more
$39.99
AUD
Category: Field Guides
Identify the eagles, hawks, kites and falcons flying high above you with this photographic guide. Birds of prey spend most of their time in flight and, when viewed from the ground, they are notoriously hard to identify. Australian Birds of Prey in Flight is a photographic guide to the eagles, hawks, kit es and falcons flying high above you. Individual species profiles describe distinguishing features and the text is supported by detailed images showing the birds at six different angles and poses, using photographs from many of Australia's leading bird photographers. Annotated multi-species comparison plates highlight key features that can help differentiate birds of prey in flight. This book will be of value to anyone who wants to learn more about Australia's birds of prey, and will provide a useful reference for identifying soaring birds in the field, and also while trying to identify images from your own camera. ...Show more
$45.00
AUD
Category: Field Guides
This book is the most up-to-date guide to Australian birds available. Written in everyday language, with crisp, brilliant digital images taken in the wild, this authoritative guide includes- - The first entry and photograph of the previously believed extinct Night Parrot - The recently recognised as a f ull specie Lesser Sooty Owl - The Thick-billed Grasswren - All seven species of Quail-thrush - The Paperbark Flycatcher - Rare photographs of the male Superb Lyrebird in courtship display - The Bustard in courtship plumage - The male Magnificent Riflebird in its courtship dance - The first photograph of a nesting colony of Australian Swiftlets taken in a deep, dark cave in tropical Queensland . . . and much more. Beyond a field guide, this book is divided into 27 chapters, with each chapter opening with fascinating background information. The easily accessible information on each bird includes- common and scientific names, size, description, behaviour, preferred habitat, feeding habits, voice, status and breeding. Distribution maps are arranged next to the photographic illustrations of the bird. A binocular icon indicates 'hot spots' to find particular birds. All wild birds that have been regularly recorded on the Australian mainland, Tasmania and offshore continental islands and oceans, including sub-species where the differences are recognisable in the field, have been included and photographed. Features over 1400 photographs by some of Australia's best wildlife photographers, including Colin Cock, Michael Schmid, Eric Sohn Joo Tan, Duade Patton, John Anderson, Alwyn Simple, Peter Jacobs, Andrew Bell, Tony Ashton, Nolan Caldwell, Chris Wiley, Maureen Goninan, Marlene Lyelle and George Adams to name but a few. This book will be enjoyed by beginners and seasoned 'birdos' alike. ...Show more
$18.99
AUD
Category: Field Guides | Series: Green Guide Ser.
This will be popular with crocodile enthusiasts of all ages, from primary school students studying reptiles to adults interested in natural history or the tourist visiting one of the crocodile parks or river cruises in NT, Far North Qld or WA (the contact and location details are in the book).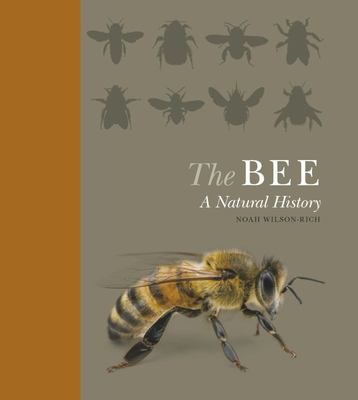 $39.95
AUD
Category: Field Guides | Series: Natural History
Eyes with more than 6,000 separate lenses; bodies so hairy that they attract pollen by static; the ability to communicate by dancing...bee stats are endlessly engrossing. And the bee is as important to the production of human food as any machine; without the bees to pollinate them, most of our crops wou ld be dead in the field. So how did this furry little workaholic come to be so crucial to the planet? The Bee: A Natural History answers that question and many more, looking at bee development from 65 million years ago to today, when over 20,000 bee species have been identified and beekeeping is enjoying a surge in popularity. Exploring evolution, anatomy, society, behaviour, and the human factor, and presenting a visual directory of 40 bee breeds alongside practical fact panels, this is the book that will become a buzz word for every keeper, student, or lover of bees. ...Show more
$18.99
AUD
Category: Field Guides | Series: Michelin Green Guides
The Australian Green Guides have been created for wildlife enthusiasts of all ages. The most commonly asked questions are answered with particular emphasis on fascinating behavioural insights into both common and unusual creatures. The pages are alive with entertaining and informative text accompanied b y exciting action photography. ...Show more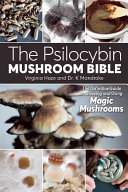 $54.99
AUD
Category: Field Guides
The Psilocybin Mushroom Bible details every step of the complex mushroom cultivation process, making it hands down the largest and most comprehensive book ever written on the subject.   Readers will learn how to produce their own magic mushrooms quickly, safely, and effectively. The book features over 40 step-by-step photographic instruction guides to each step of the process, including: sterilizing the equipment to produce mushrooms; how to build the containers used during home mushroom cultivation; safety measures for preventing contamination of the mushroom cultures; and a guide to consuming magic mushrooms safely and enjoyably.   Dr. Mandrake uses his doctoral studies in mycology to detail the history and botany of psilocybin mushrooms to give readers an idea of their prevalence throughout human history. The book is highly detailed and comprehensive, allowing readers to learn the entire process required to produce perfect magic mushrooms every time. ...Show more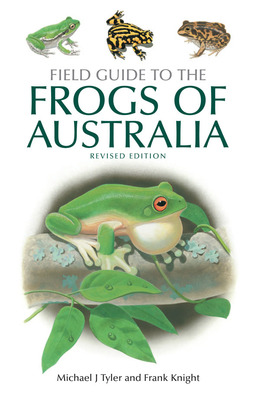 $49.95
AUD
Category: Field Guides
Throughout much of the world, frog populations are declining and some species are disappearing totally. In Australia, several species have become extinct in the past 25 years. This revised and updated guide provides concise accounts of all the known frogs of Australia. There are 230 species within the f ive native frog families: Hylidae, Limnodynastidae, Microhylidae, Myobatrachidae and Ranidae. Also included are the introduced Cane Toad and nine 'stowaway' species that have arrived in Australia. The text for each species includes details of size, status, distribution, habitat, behaviour and advertisement call. Each species is accompanied by a map of Australia showing its known distribution, and a full-colour painted illustration. Closely related frogs are shown in identical poses so that comparisons can be made readily. The introductory section of the book covers frog biology and habitats and includes notes on families and genera. ...Show more