$18.99
AUD
Category: Field Guides | Series: Australian Green Guides
There are over 700 species of birds in Australia, and this book provides an introduction to the major groups, with an emphasis on those that the amateur naturalist and nature-lover is most likely to see.
$49.99
AUD
Category: Field Guides
Bees are the darlings of the insect world. It is a great joy to see these tenacious insects hard at work, peacefully buzzing from flower to flower on warm and sunny days. Many people recognise the worth of bees, as well as that they face many threats. But very few know about the diversity and importance of our native bee species. There are an estimated 2000 to 3000 bee species in Australia, yet we know very little about the vast majority of these and there are many that are yet to be described. Bees of Australia introduces some of our incredible native bees, many of which, if you look closely, can be found in your own garden. Open this book wherever you like or read it from cover to cover. The combination of photography and contributions from many of Australia's leading bee researchers allows anyone to become enthralled by our native bees. ...Show more

$26.99
AUD
Category: Field Guides
New Release February 2017 The birds found in Australia's bush, deserts and coastal regions, and even in its urban areas, provide an endless source of interest and entertainment, from noisy honeyeaters squabbling over wattle flowers to tiny pardalotes flitting high in the treetops. This very useful book and audio CD combination will be an essential addition to the bookshelves of birdwatchers of all levels. It helps the reader to identify a wide selection of species by sight and sound, with the focus being on those which are uniquely Australian. A little knowledge of songs and calls goes a long way to identifying the large number of birds that are heard but not seen. In the book each of the 70 species covered has a photo, along with descriptions of key ID features, habitat, distribution and the songs and calls which can be heard on the corresponding CD audio track. The CD incorporates hundreds of recordings of birds from all over the country, which have been accumulated over many decades ...Show more
$49.99
AUD
Category: Field Guides
Although relatively little known, fungi provide the links between the terrestrial organisms and ecosystems that underpin our functioning planet.The Allure of Fungi presents fungi through multiple perspectives - those of mycologists and ecologists, foragers and forayers, naturalists and farmers, aesthete s and artists, philosophers and Traditional Owners. It explores how a history of entrenched fears and misconceptions about fungi has led to their near absence in Australian ecological consciousness and biodiversity conservation.Through a combination of text and visual essays, the author reflects on how aesthetic, sensate experience deepened by scientific knowledge offers the best chance for understanding fungi, the forest and human interactions with them. ...Show more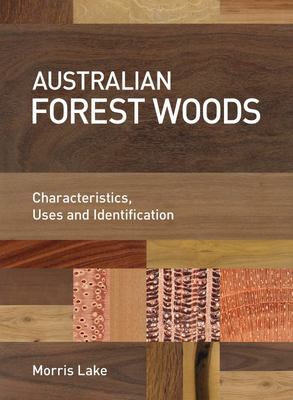 $69.99
AUD
Category: Field Guides
Australian Forest Woodsdescribes about 130 of the most significant Australian forest trees and their wood. The introductory sections introduce the reader to the uniqueness and usefulness of forest trees. The book examines the forest tree species and their wood with photographs, botanical descriptions an d a summary of the characteristics of the wood. A section on wood identification includes fundamental information on tree growth and wood structure, as well as images of the basic characteristics. With over 900 images, this is the most comprehensive guide ever written on Australian forest woods, both for the amateur and the professional wood enthusiast. Macrophotographs of the wood are shown in association with a physical description of wood characteristics, which will aid identification. This technique was developed by Jean-Claude Cerre, France, and his macrophotographs are included in the book. Features: - Over 900 color images - Species descriptions, including a summary of the characteristics of the wood - A section on wood identification, including fundamental information on tree growth and wood structure - First time that macrophotographs of wood have been shown in association with a physical description of wood characteristics. This technique was developed by Jean-Claude Cerre, France. ...Show more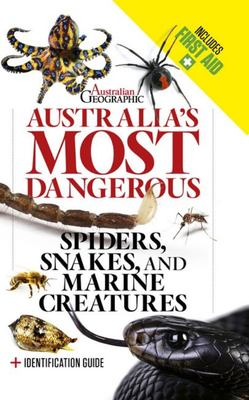 $34.95
AUD
Category: Field Guides
Packed full of interesting and useful facts, this handy reference will help you to appreciate and avoid these often unfairly maligned animals. Each chapter, written by a recognised expert, describes aspects of the animals habits and where and in what circumstances you are likely to encounter them. Ident ification is made easy through clear distribution maps, colour photos and other useful aids. And in the unlikely event that you have an unpleasant encounter with one of these creatures, the comprehensive first-aid and medical-treatment section will be invaluable. Whether you live int he city or the bush, this book is a must - you never know when youll cross paths with one of Australias most dangerous inhabitants. ...Show more
$45.00
AUD
Category: Field Guides
A comprehensive guide to the country's butterflies covering everything from the eye-catching Common Jezabel and Ulysses Butterfly, to the gigantic Cairns Birdwing, to the more cryptic Blues and Skippers. The key features that separate this book from all other butterfly field guides are firstly that all the images are of live butterflies (compared with other guides, which often use specimens), and secondly that there are large numbers of images documenting the different life stages (egg, caterpillar, chrysalis, etc), plus images of male and female butterflies where they differ significantly in appearance, and also pictures of host plants, which are often an important factor in locating the butterflies. On average each of the 350+ butterfly species included have one page of coverage, although some of the larger and more well-known species have up to three pages and some of the smaller species are set at two or three species to a page. There is a distribution map for each species. The sturdy plastic cover and compact layout make the book ideal for use in the field, while the target readership is anyone with an interest in butterflies. ...Show more
The Australian Bird Guide REV ED
by Peter Menkhorst; Danny Rogers; Rohan Clarke; Jeff Davies (Illustrator); Peter Marsack (Illustrator); Kim Franklin (Illustrator)
$49.99
AUD
Category: Field Guides | Series: CSIRO
A new in-depth field guide to Australian birds The Australian avifauna is large, diverse, and spectacular, reflecting the continent's impressive habitats and evolutionary history. Looking at more than 900 species, The Australian Bird Guide is the most comprehensive field guide on Australian birds avail able, and contains by far the best coverage of southern seabirds. With 249 color plates containing 4,000 stunning images, this book offers a far more in-depth treatment of subspecies, rarities, and overall plumage variation than comparative guides. The artwork meets the highest standards, and the text is rigorously accurate and current in terms of identification details, distribution, and status. The Australian Bird Guide sets a new bar for coverage of Australia's remarkable avifauna and is indispensable to all birders and naturalists interested in this area of the world, including the southern oceans. Brand-new guide with an attractive look and design 249 color plates containing 4,000 superb images by some of the most talented illustrators working in Australia today Every bird species in Australia is covered (more than 900), including subspecies and rarities Up-to-date maps reflect the latest information on distribution Accurate and detailed text ...Show more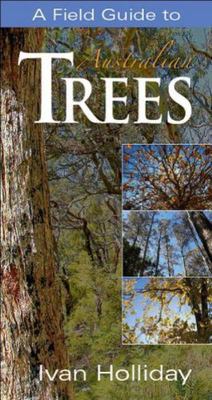 $32.99
AUD
Category: Field Guides
Ivan Holliday's A Field Guide to Australian Trees has been reprinted numerous times and become a classic guide. This 3rd revised edition includes four additional species, and both the text and pictures of many other entries have been updated. This book covers more than 400 species, representing some 80 different genera. Better known groups like the acacias and eucalypts are well represented, but a special effort has been made to include a large number of species from Australia's diverse rainforests. ...Show more
$39.99
AUD
Category: Field Guides | Reading Level: very good
Since it was first published in 1984, Simpson & Day's Field Guide to the Birds of Australiahas been one of the most - if not themost - respected bird guide in the country. It has sold over 500 000 copies. The guide contains 132 superb full-colour plates showing all Australian bird species; key point s of identification using the latest classification system; distribution maps for all species; over 900 black and white line illustrations; breeding information; a vagrant bird bulletin; a core library list; and easy-to-use indexes. This eighth edition has been revised and updated, including some beautiful new plates. ...Show more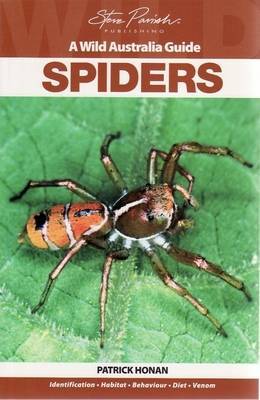 $14.95
AUD
Category: Field Guides
Australia is home to more than 2000 known species of spiders - and it is estimated that four times that number actually exist in this country waiting to be discovered! Within the ranks of Australian spiders we find some of the most uniquely interesting and skilled creatures of the animal world, along wi th a few potentially-deadly species and even more harmless individuals with fearsome reputations. Love them or loathe them, spiders are a part of everyday life, and this Steve Parish Wild Australia Guide provides an insight into the lives of some of these often-reclusive visitors to our gardens, homes and wild places. From how to identify them and where they live, to their unique skills and behaviours, this guide lets you get up close to some of the most common Australian spiders. Who knows? You may even find some of these fascinating creatures living right under your nose. ...Show more
$25.99
AUD
Category: Field Guides
The third edition of this useful handbook.