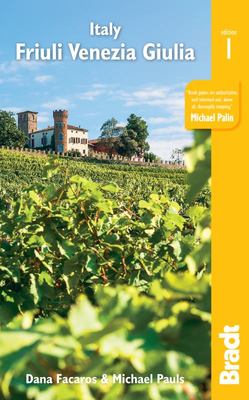 $39.99
AUD
Category: General | Series: Bradt Travel Guides
This new title continues Bradt's coverage of lesser-known but increasingly popular Italian regions and is the only guide available to Friuli Venezia Giulia, a region that forms the major part of the hinterland of Venice (but does not - despite the name - include Venice itself), and which is a convenient and fascinating place to spend time on the beach, in the Alps or relaxing in the country. It is notable also for its wines and distinctive cuisine, which, with touches of neighbouring Austria and Slovenia stirred in, are starting to attract attention around the world.Written by long-time travel authors and Italy specialists Dana Facaros and Michael Pauls, background and practical information are complemented by ten easy-to-follow chapters, covering Trieste, its coast and the Carso, the Friuli coast, Gorizia and the Collio, Udine, Pordenone and Western Friuli, and the mountains: the Friulian Dolomites, Carnia and the Julian Alps. Set in Italy's northeastern corner, Friuli Venezia Giulia is one of the most ethnically and culturally diverse parts of the country - and also one of the least known.With Bradt's Friuli Venezia Giulia, explore this small but varied region in detail, from the Alps of the north to the coastal resorts, unspoiled wetlands and lagoons, and from medieval towns like Cividale del Friuli to the strange desert steppe called the Magredi and the lovely wine region of Il Collio. Discover the regional capital, caffeine-mad Trieste, where there are 67 different ways of ordering a cup of coffee, and Gorizia, one of the biggest battle fronts of World War I, which survives almost intact, with miles of trenches and fortifications open for exploration. Bradt's Friuli Venezia Giulia offers everything you need for a successful trip. ...Show more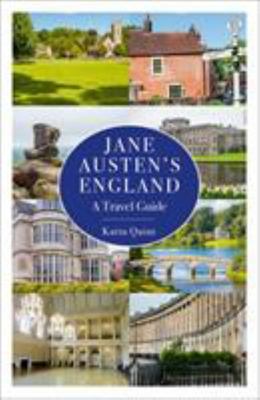 $29.99
AUD
Category: General
- The first and only travel guide that focuses on Austen's life, work, and legacy- Packed with travel tips, walking routes, tour times and Austen trivia- A great gift for any Austen fan - but will also be appreciated by ramblers, Anglophiles, and anyone with an interest in Regency EnglandWalk in Jane Au sten's footsteps with this unique travel guide - the first book to explore England in relation to its most beloved Regency author. Rambling across the rolling fields of Hampshire, along the bustling streets of London and around the golden crescents of Bath, Jane Austen's England is the perfect companion for any Janeite planning a pilgrimage. Functionally arranged by region, each chapter tracks down the most iconic scenes from both the big and little screen, as well as the key destinations where Jane lived, danced and wrote. Descriptions of each location are interspersed with biographical anecdotes and local history. Subsections focus on various stately homes that have been featured in every adaptation of every novel, from the beloved Pride and Prejudice television series (1995, Jennifer Ehle and Colin Firth) to Pride and Prejudice and Zombies (2016). With a compilation of websites, seasonal opening hours and tour details, this compact book contains everything you need to immerse yourself in Austen. ...Show more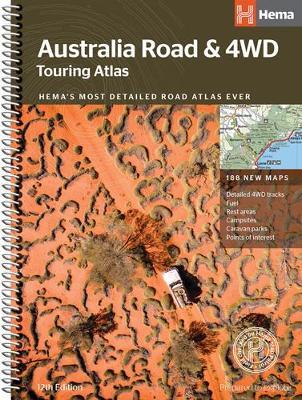 $34.95
AUD
Category: General
Featuring trusted Hema mapping for all of Australia, the Hema Road & 4WD Touring Atlas is the definitive travel guide for tourers and adventurers. Hema atlases feature more information useful to travellers, including 4WD tracks, campsites, caravan parks, rest areas, 24-hour fuel and points of intere st. The new edition contains more mapping than ever before, which is enhanced by a striking new cartographic style that¿s incredibly easy to read. Included in this is up-to-date mapping for Australia¿s biggest 4WD destinations: Cape York, Fraser Island, the Top End, the Kimberley, the Pilbara, Central Australia, High Country Victoria and the Flinders Ranges. A handy distance grid, national park guide, list of accredited information centres and a complete index are also included to assist with trip planning and navigation, making it the perfect tool for guiding tourers, campers, road trippers and off-roaders throughout Australia. ...Show more
$49.99
AUD
Category: General
'Think of this atlas as the beginning of a journey and a kind of island guidebook, a rough guide to far-flung places, a Baedeker of make-believe, and a new page waiting to be filled. The cycle of Crusoes continues' Huw Lewis-Jones Islomania is a recognized affliction. But what is it about islands that is so alluring, and why do so many people find these self-contained worlds completely irresistible? Utopia and Atlantis were islands, and islands have captured the imaginations of writers and artists for centuries. Venetian sailors were the first to make collections of them by drawing maps of those they visited in their isolari - literally the 'island books'. Then in 1719 Daniel Defoe published his tale of a castaway on a desert island, Robinson Crusoe, one of the first great novels in the history of literature and an instant bestseller. Defoe's tale combined the real and the imagined and transformed them into a compelling creative landscape, establishing a whole literary genre and unleashing the power of an island for storytelling. To celebrate the tercentenary of Robinson Crusoe's publication, a truly international range of leading illustrators imagine they too have been washed up on their own remote island. In a specially created map they visualize what it looks like, what it's called and what can be found on its mythical shores. In a panoply of astonishingly creative and often surprising responses, we are invited to explore a curious and fabulous archipelago of islands of invention that will beguile illustrators, cartographers and dreamers alike. ...Show more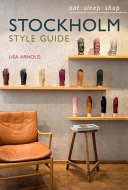 $39.99
AUD
Category: General
The perfect travel guide for discovering Stockholm's trendiest places to visit.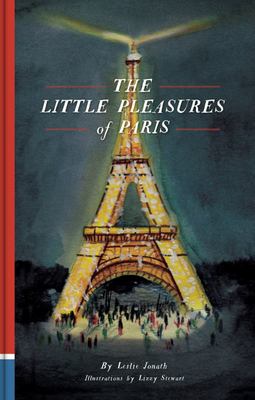 $34.99
AUD
Category: General
This enchanting tour of Paris's most charming places, objects, and pastimes has been lovingly complied by Francophile extraordinaire Leslie Jonath and brought to vivid life by rising-star illustrator Lizzy Stewart. Organised by season, and featuring places and experiences--foods, parks, bakeries, museum s, streets, festivals, and more--that are quintessentially Parisian, The Little Pleasures of Paris is a classic love letter to the City of Light, but with an idiosyncratic twist: Unusual details that might otherwise go unnoticed are celebrated in both word and image, offering a uniquely poetic and intimate perspective. ...Show more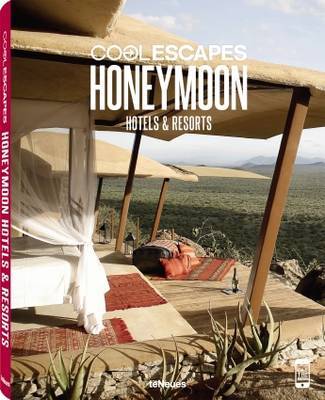 $120.00
AUD
Category: General
A honeymoon is one of life's most memorable events and just as integral a part of the wedding as the cake and bridal bouquet. This unique volume showcases heavenly honeymoon resorts from all around the globe, from a Seychelles beach villa with an infi nity pool and an urban boutique hotel to a stately E nglish castle. Each offers special packages for both the newly love-struck and those looking to savour their longlasting marital bliss. Yet the appeal of the evocative photographs in this book is not just limited to newlyweds. Its glimpses of luxurious suites, exclusive venues and compelling recommendations will tempt all its readers to dream and make plans of their own. ...Show more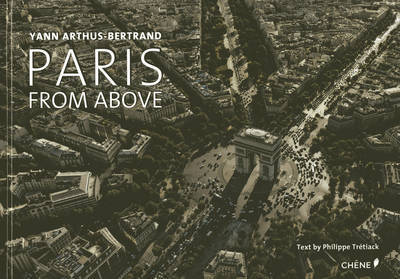 $65.00
AUD
Category: General
Yann Arthus-Bertrand, internationally bestselling photographer of 'The Earth From Above', shares over 200 aerial photographs of the City of Light. The unique point of view shows Paris in a completely different way: the reader will take a dive into cosy little streets, rooftops, courtyards, monuments...t he unique poetry of each neighbourhood is highlighted. In a way that is impossible from street level, you can see the old neighbourhoods of Montmartre, Montparnasse and Menilmontant; iconic historical monuments like the Eiffel Tower, Notre-Dame or the Invalides; or perhaps modern Paris like La Defense or the new neighbourhoods around the Bibliotheque nationale. Organised around the major quarters (the banks of the Seine, Ile de la Cite and Ile Saint-Louis, Saint-Germain-des-Pres, Luxembourg, the Latin Quarter; Austerlitz-Tolbiac, 'Chinatown'; Orsay, les Invalides; Montparnasse, Denfert-Rochereau; the Eiffel Tower, the Champ de Mars, Trocadero; l Etoile, the Champs-Elysees, Place de la Concorde; Madeleine, the Opera; Pigalle, Montmartre; canal Saint-Martin, Belleville, Menilmontant, Oberkampf, Pere Lachaise; Bastille, the Marais, les Halles; the Louvre, Palais-Royal, les Tuileries; la Defense), this bilingual edition paints an intimate and unique portrait of Paris, the city of lights. ...Show more
Paris
by Serge Ramelli
$70.00
AUD
Category: General
Paris is the City of Light, love, and savoir vivre. And this world-class capital is surely one of the planet's most photographed destinations, whether by tourists snapping a quick souvenir shot or professionals with high-end cameras. The brief preview we provide here shows how special this city really i s. Paris has never been showcased as impressively, meaningfully, or dramatically as it is by the French photographer Serge Ramelli. His vision of the city--like all of his images--is unmistakably inspired by cinema. In addition to his second passion, filmmaking (which he does when he's not taking pictures), he is also fascinated by the films of Jean-Pierre Jeunet and Ridley Scott. Ramelli's interpretation of the bustling metropolis of Paris is at once impressive and fabulous. Pulsing with life both day and night, the city appears nearly devoid of people--a heavily symbolic place with many facets to explore, shining with an inimitable light. ...Show more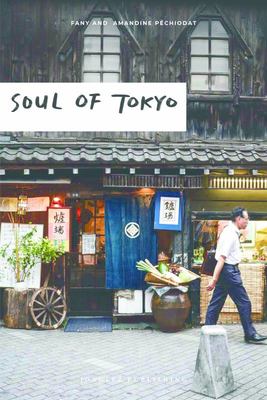 $29.99
AUD
Category: General | Series: Soul Of Ser.
The secret door to a restaurant hidden at the end of a corridor, a tea house in a flower market, lunch served in a traditional Japanese garden, the world's smallest bookstore, the best cocktail of your life, a cosy night's sleep on a library shelf, a letter to an outstanding restaurant justifying your r eservation, a sublime head massage, dinner at home with a retired couple ...We tried 1,000 places. We kept the top 30, so that each experience described in this guide would alone make your trip worthwhile. ...Show more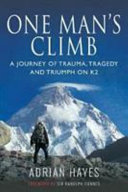 $29.99
AUD
Category: General
He was also one of the last people to speak to highly renowned mountaineering guide Marty Schmidt, and his son Denali, who tragically died on K2 in 2013 during Adrian's first attempt. Adrian was the one to break the news of this tragedy to the outside world. The author frankly discusses the true reason adventurers attempt major feats, and controversially debunks the 'adventure for charity' claims. Foreword written by Sir Ranulph Fiennes. A deeply moving story of the beauty and brutality of life, and death, on the world's most unpredictable and perilous mountain. Adrian Hayes details an intensely personal account of his attempts to climb K2 - the notorious second highest mountain in the world - in 2013 and again in 2014. In this gripping narrative, the author seamlessly shifts between his guilt and struggles as a father amid tumultuous personal circumstances, the profound events on K2, and the powerful lessons for our lives in the world below. Absorbing and self-reflective, his journey is as much a story of climbing a mountain as it is a compass for conquering the mountain within all of us. AUTHOR: Adrian Hayes is a record-breaking adventurer, speaker, business coach, documentary presenter and campaigner whose accomplishments include Mount Everest, the North and South Poles, and two Guinness World Records for polar expeditions. He has featured in three documentaries and is the author of Footsteps of Thesiger, a memoir of his journey across the Arabian Desert. 25 colour illustrations ...Show more