$39.99
AUD
Category: General
Twenty years ago, Bill Bryson went on a trip around Britain to celebrate the green and kindly island that had become his adopted country. The hilarious book that resulted, Notes from a Small Island, was taken to the nationâe(tm)s heart and became the best-selling travel book ever, and was also voted in a BBC poll the book that best represents Britain.Now, to mark the twentieth anniversary of that modern classic, Bryson makes a brand-new journey around Britain to see what has changed. Following (but not too closely) a route he dubs the Bryson Line, from Bognor Regis to Cape Wrath, by way of places that many people never get to at all, Bryson sets out to rediscover the wondrously beautiful, magnificently eccentric, endearingly unique country that he thought he knew but doesnâe(tm)t altogether recognize any more. Yet, despite Britainâe(tm)s occasional failings and more or less eternal bewilderments, Bill Bryson is still pleased to call our rainy island home. And not just because of the cream teas, a noble history, and an extra day off at Christmas. Once again, with his matchless homing instinct for the funniest and quirkiest, his unerring eye for the idiotic, the endearing, the ridiculous and the scandalous, Bryson gives us an acute and perceptive insight into all that is best and worst about Britain today. Music written and performed by Richard Digance, inspired by The Road to Little Dribbling ...Show more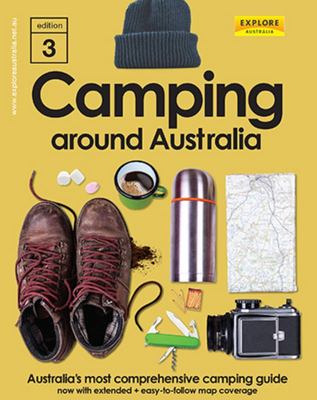 $49.99
AUD
Category: General
Now on its third edition, Camping around Australiahas become the go-to guide for all recreational campers. And this edition is bigger and better than ever! With over 3200 campsites included across the country, particularly highlighting free and dog-friendly campsites, the problem isn't finding somewhere to camp - it's deciding where to camp out of the many great options. Basically the only thing the book doesn't do is set up your tent for you. All of the campsites and national parks have been completed updated, so you'll be across everything from Queensland's compulsory booking system for national parks and Victoria's new fee scale. So whether you're an urbanite wanting to get back to nature, a family wanting to spend quality time outdoors, or backpackers wanting to see the real country, there's no better guide for navigating Australia's campsites. ...Show more
$25.00
AUD
Category: General
Family and three children of 10,12 and 14 walk 500 kilometres from Chartres to Santiago-de-Compostella in 1973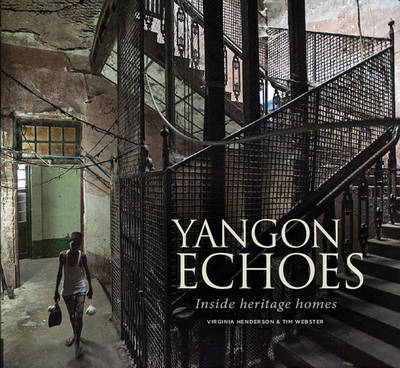 $54.99
AUD
Category: General
Yangon Echoes is a popular history of buildings used as homes in Burma's bustling, former capital, charting social space and urban folklore and linking past to present via living memories. This anthology records everyday life through domestic connections to old places and explores the present day signif icance of Yangon's rich inheritance of built form. Our storytellers speak of joy and tragedy, simple pleasures and aching issues. They share thoughts and feelings of living through Yangon's emergence from decades of stagnation to engagement with a rapidly spinning world. Told with courage and charm, these informal stories of home offer insight into what has happened and is happening to the city. ...Show more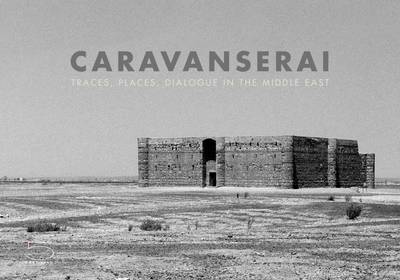 $61.00
AUD
Category: General
A "caravanserai" is a roadside inn built to shelter men, goods and animals along ancient caravan routes in the Muslim world. For centuries they served as staging posts in the Middle East and Central Asia, providing accommodation to traders, pilgrims and other travellers along the famous caravan routes o f the Silk Road that connected China, Central Asia and Europe overland. The caravanserais were vital nodes in what was in effect the first globalised overland network and trading system. It is estimated that some 12-15,000 caravanserais have existed but today only some 3,000 are identified or traceable. Those that have not vanished, or are not crumbling ruins, survive, in spite of the development of modern cities, as hotels, museums, shops, storage space, living quarters or garrison posts. After a first photographic report on caravanserais in north east Iran, Tom Schutyser chose the Levant region of Lebanon, Syria and Jordan as his next region for exploration. He not only shot ruined and restored caravanserais but the landscape and surroundings of these buildings, trying to capture the sense of history present in these places. And by also engaging with experts, writers and journalists on the Middle East, the photographer presents the reader with a new dimension of the debate on the region as it is today. As a fundamental element in an early form of globalisation, the caravanserai is an example of a successful vehicle for multicultural dialogue. ...Show more
$19.99
AUD
Category: General | Series: The\Lemons Trilogy Ser.
No sooner had Chris Stewart set eyes on El Valero than he handed over a check. Now all he had to do was explain to Ana, his wife that they were the proud owners of an isolated sheep farm in the Alpujarra Mountains in Southern Spain. That was the easy part. Lush with olive, lemon, and almond groves, the farm lacks a few essentials--running water, electricity, an access road. And then there's the problem of rapacious Pedro Romero, the previous owner who refuses to leave. A perpetual optimist, whose skill as a sheepshearer provides an ideal entr e into his new community, Stewart also possesses an unflappable spirit that, we soon learn, nothing can diminish. Wholly enchanted by the rugged terrain of the hillside and the people they meet along the way--among them farmers, including the ever-resourceful Domingo, other expatriates and artists--Chris and Ana Stewart build an enviable life, complete with a child and dogs, in a country far from home. ...Show more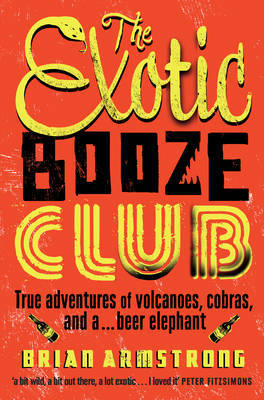 $27.99
AUD
Category: General
At seven years old, the young Brian Armstrong was captivated by the pages of an old, yellow-bordered magazine . It wasn't just the bare-breasted tribeswomen that attracted his attention. Pictures of far-off jungles, exotic wildlife and intrepid explorers prompted the boy to declare 'That's what I'm goin g to do when I grow up.' Twenty- five years later, that dream came true. The boy from Bendigo found himself travelling from one death-defying adventure to another as a seat-of-the-pants expedition filmmaker for the same company that produced those yellow-bordered magazines. Coping with deadly snakes, volcanoes, acid lakes, malaria, armed rebels and even a helicopter crash became part of a day's work. Time and again Brian asked himself the same three questions: 'How did I get here?' 'How do I get out of here?' And, most importantly, 'What's to drink?' Against his employer's strict anti-alcohol policy, this irreverent larrikin started the Exotic Booze Club. Brian exhorted fellow filmmakers and explorers to return to the office to share strange liquors and wild tales of daring exploits. This book gives you the true stories from behind the scenes of Brian's most dramatic films, framed by the rise and fall of the one and only Exotic Booze Club. ...Show more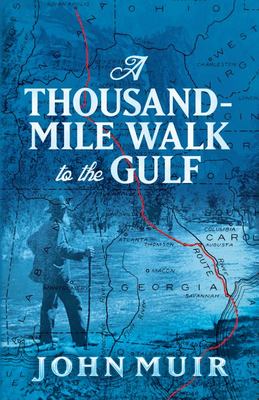 $23.99
AUD
Category: General
A Thousand-Mile Walk to the Gulf is a classic travelogue by John Muir, charting his journeys through Kentucky, Tennessee, the Deep South, the Florida Keys and Cuba. Taking place in the late nineteenth century, we hear exquisite detail of the countryside in each of the locales. The hanging mosses of Geo rgia, towering pines and vast marshes of Florida's Everglades region; the rugged foothills of the Cumberland Mountains; and the leisurely scene of Havana harbour are but a few of the destinations Muir tours and vividly describes. This book contains the original early photographs of the locales described, with specimens of tree and the landscapes depicted together with rivers and settlements. All chapters are presented complete with Muir's original notes, and it is through the author's concise observations that this travelogue retains a unique identity of its own. A superb historical record, A Thousand-Mile Walk to the Gulf acts as a valuable reference for those who wish to learn about the countryside and topography of the southeastern United States and Cuba. Much of this information remains useful and relevant, while Muir's accounts of human society shines a light on society as it stood at the time. Cover image by Miguel V. ...Show more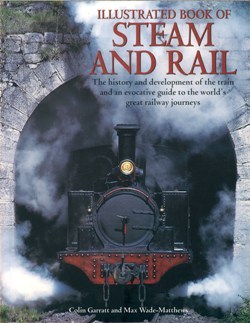 $14.99
AUD
$19.99
(25% off)
Category: General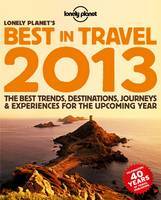 $24.99
AUD
Category: General | Series: Lonely Planet Travel Reference
Special edition celebrating Lonely Planet's 40th anniversary; Includes the hottest trends, destinations, journeys and experiences; Filled with lavish, full colour photographs; Our indispensable guide to the best destinations of the year Includes NZ content.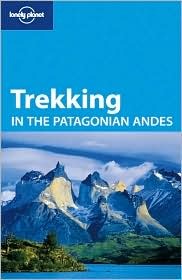 $36.99
AUD
Category: General | Series: Lonely Planet Walking Guide
Lonely Planet knows the Patagonian Andes <br>This vast, varied region is home to some of the world's great treks, with trails that take you through pristine forests to the rims of glaciers, under granite monoliths and over rickety suspension bridges, well beyond the crowds. Our expert author has c hosen the best of Patagonia's trekking, from the luxuriant rainforests of the Lakes District to the spectacular wildernesses of Tierra del Fuego. Whether you are an experienced trekker or a first-timer, you're sure to find the ultimate trekking experience here. <br>In This Guide: <br>Everything you need to know to get prepared<br>Comprehensive listings for sleeping, eating and facilities along the way<br>Advice on equipment, health and safety. ...Show more