$21.99
AUD
Category: General | Series: Read This Ser.
So you want to be a YouTuber, but your videos only get a handful of views and your fan base just doesn't seem to grow? How come you haven't made it big yet? Read This If You Want To Be YouTube Famous gives you everything you need to make videos that will net you millions of subscribers and the money to match. With advice from some of the world's biggest YouTubers, inside interviews with the experts, and technical information, this book is the only thing that stands between you and YouTube fame. ...Show more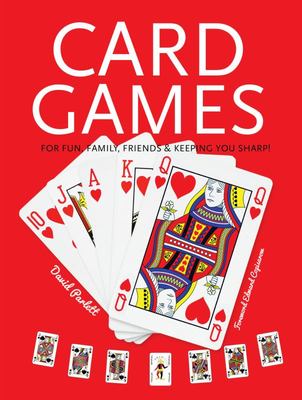 $24.99
AUD
Category: General | Series: Puzzle Power Ser.
Cribbage, Knockout Whist, Rummy and Klondike are among the multitude of games and variations packed into this simple companion to essential entertainment. With scoring systems and tips and tricks to amaze your friends and keep you sharp you'll find this new book an invaluable part of your leisure time, a sociable break from mobiles and TV screens. ...Show more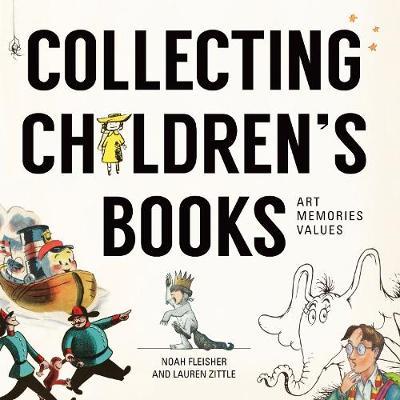 $46.99
AUD
Category: General | Reading Level: General Adult
When We Were Very Young Children's Books delight the young and the young at heart. From the gentle ritual of Goodnight Moon to the incredible odyssey of bad boy Max in Where the Wild Things Are, these timeless tales remain with us as certainly as a mother's hug. Collecting Children's Books showcases som e of the finest books and accompanying artwork from 1900 to the present in a warm, informative and exquisite fashion, reminding us all of the joy found in this transcendent genre. From Winnie-the-Pooh to Curious George, Alice in Wonderland to Mary Poppins, and from The Poky Little Puppy to The Very Hungry Caterpillar, you will enjoy a treasure trove of remarkable--and highly collectible--children's literature. This delightful hardcover book features: * More than 100 years of classic and collectible Children Books, including values for signed and unsigned First Edition works.*500 color images* Original art from such masters as Garth Williams (Charlotte's Web, Stuart Little), Maurice Sendak (Where the Wild Things Are) and Dr. Seuss.* Collecting tips, what to look for when buying, and lists of suggested readings by era for those seeking to rediscover the pleasure--and value--found in children's literature. ...Show more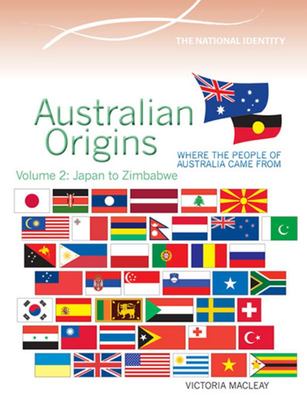 $22.95
AUD
Category: General | Series: The\National Identity Ser.
This is the story of the origins of all Australians -- of the people who have immigrated to this continent to make it what it is today. From the very first immigrants more than 40 000 years ago to those who arrived in recent years, we follow the people who came from around the world to make Australia th eir home and examine the pressures that led to their moves. ...Show more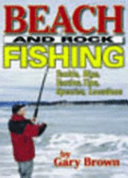 $24.99
AUD
Category: General
This book has everything that you need to improve your skills, whether you are a complete novice or have fished the coastline for years. It gives details of the multitude of fish species available, and the rigs, baits and tactics to catch them - plus how to read the water and conditions to get the best results. ...Show more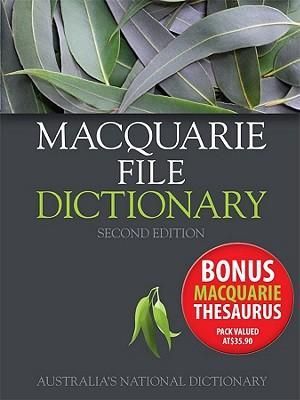 $20.95
AUD
Category: General
The Macquarie File Dictionary Second Edition has been specifically designed for secondary students' ringbinders. This edition has been completely updated and contains over 23,000 clearly worded definitions. Pronunciations for selected difficult words are given using a re-spelling method. Together with i ts companion the Macquarie File Thesaurus, the Macquarie File Dictionary Second Edition is a compact and accessible language reference. The Macquarie File Thesaurus, like its companion volume, the Macquarie File Dictionary Second Edition, is specially designed as a handy, portable volume for students. It clips conveniently into a ringbinder folder. Derived ultimately from the big Macquarie Thesaurus, it is more concise and arranged in a simplified alphabetical form. The Macquarie File Thesaurus has over 11,000 entries which encompass over 20,000 Macquarie lists of synonyms. It also features an extensive appendix with lists divided into such categories as actors, animals, explorers, foods, mountains, musicians, plants, rivers and many more. The Macquarie File Thesaurus is a functional and comprehensive ready reference, ideal for all students. Your entire Australian Curriculum: English course online FOR FREE* To celebrate a new era in education, Jacaranda is offering English teachers and students a range of convenient, accessible and cost-effective solutions for their course needs. The FREE English is ...English for the Australian Curriculum eBookPLUS is an electronic version of the textbook and a complementary set of targeted digital resources. These flexible and engaging ICT activities are available online at the JacarandaPLUS website (www.jacplus.com.au). English is eBookPLUS is coming soon. Register your interest by emailing jacaranda.english@wiley.com to be notified when it goes live. Find out more about other amazing English offers ...Show more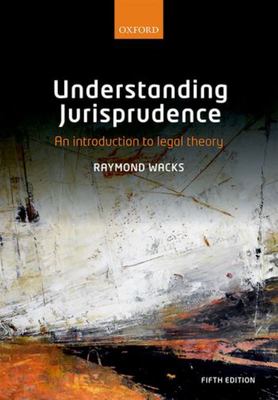 $65.95
AUD
Category: General
Written with students in mind, Professor Raymond Wacks brings legal theory to life through his lucid and entertaining style. The author has crafted a manageable guide, balancing concise introductions to the key theorists and core issues such as punishment and rights without ignoring the subtleties of th e subject. Seminal quotes from leading scholars are included to help students recognise the impact of their work, while extensive further reading suggestions at the end of each chapter invite students to explore the broad range of literature available on central topics. Each chapter concludes with a series of critical questions designed to encourage reader to think analytically about the law and the key debates which surround it. This book is accompanied by online resources which includes multiple-choice questions with instant feedback to give students the chance to test their understanding.Key Features of this Edition:An extremely readable and interesting account for all law students, offering the ideal support for a legal theory module, as well as providing valuable context for the study of law in generalWritten by an experienced academic and author, the text explains complex ideas with clarity, without avoiding the subtleties of the subjectExposes students to a broad range of key theorists and concepts, along with issues such as punishment and rights which are treated thematicallyFeatures extracts and extensive further reading to introduce and explain the central scholarly works, ideas, and commentaries which shape legal theory, providing the ideal base for further studySelf-test questions appear at the end of chapters and multiple-choice questions are hosted online to help students test their command of jurisprudenceNew to this Edition:Includes expanded chapters on rights, obedience to law, theories of justice, and feminist theoriesDiscussions of the rule of law, global justice, virtue ethics, human and animal rights, the economic analysis of law, and postmodernist theories have been revisedSuggested further reading lists and questions at the end of each chapter have been updated to reflect changes in the chapters ...Show more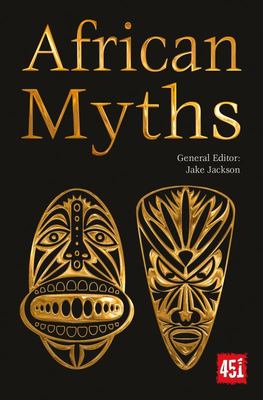 $22.99
AUD
Category: General | Series: The\World's Greatest Myths and Legends Ser.
Sub-Saharan Africa is a land of colourful contrasts and diverse cultures. Despite the destructive influences of colonialism and the slave trade and the lack of early written records, Africa has persevered with its powerful tradition of storytelling, with tales of its history passed down in songs and sto ries through the generations. Because of the huge diversity of lifestyles and traditions, no real unified mythology exists in Africa, but broadly speaking, a number of beliefs, ideas and themes are shared by African peoples. So this collection offers a selection of descriptions and tales, often those recorded faithfully by some of the first to put them to paper - tales of the gods, creation stories, trickster adventures, animal fables and stories which amuse and teach - from Olukun's Revenge, from the Yoruba people of west Africa, to The Story of the Glutton, from the Bantu-speaking peoples of east Africa, all brought together with the aim of providing an insight into the boundless and vibrant world of African myth. FLAME TREE 451: From mystery to crime, supernatural to horror and myth, fantasy and science fiction, Flame Tree 451 offers a healthy diet of werewolves and mechanical men, blood-lusty vampires, dastardly villains, mad scientists, secret worlds, lost civilizations and escapist fantasies. Discover a storehouse of tales gathered specifically for the reader of the fantastic. ...Show more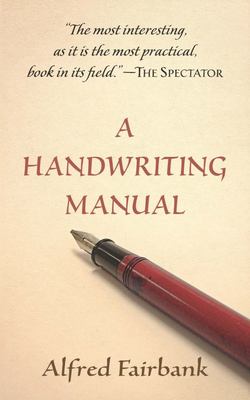 $19.99
AUD
Category: General
"This famous manual . . . should be read by all those professing the slightest interest in lettering, writing, or the graphic arts." -- Printing World"Despite the spate of publications on this subject, this one remains far and away the best." -- Society of Industrial Artists JournalThis classic introduc tion presents the fundamentals behind every aspect of the art of penmanship, from the necessary equipment to the best techniques. Written by an expert calligrapher whose books were widely used in schools, it offers an essential guide to those who practice or teach lettering and graphic design.Clearly illustrated with numerous examples and diagrams, the text begins with the development and characteristics of italic and the essentials of good penmanship: legibility, beauty, unity, speed, expedience, freedom, and control. Subsequent chapters explain the tools of penmanship and their use: pens and penholders, pencils, felt-tipped pens, chalks, paper, and ink as well as hand movements, pressure, and touch. Discussions and examples of technique focus on strokes, joins, rhythms, angularity slant, and spacing in addition to how to write capitals, minuscules, numerals, stops, and contractions. ...Show more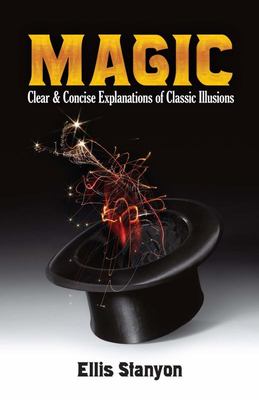 $19.99
AUD
Category: General
From little table tricks to grand illusions, this how-to book by a famed performer and author offers something for every aspiring magician. More than 200 popular illusions -- accompanied by simple, well-illustrated explanations -- range from several ways to make a handkerchief disappear to dissolving a billiard ball and stage levitation. A wide variety of attention-getting stunts include sleight of hand, tricks with coins and hats, stage performances, and even shadow figures. The writings of Ellis Stanyon (1870-1951), a professional magician and London-based magic dealer, remain highly sought after by illusionists of all types and experience levels. Stanyon published a well-received magazine at the turn of the twentieth century that remains an in-demand collectors' item, and he ran afoul of Harry Houdini for his exposures of trade secrets. Novices and experts alike can benefit from his easy-to-follow guide, in which everyday items like nickels, candles, and plates are transformed into the tools of magic. ...Show more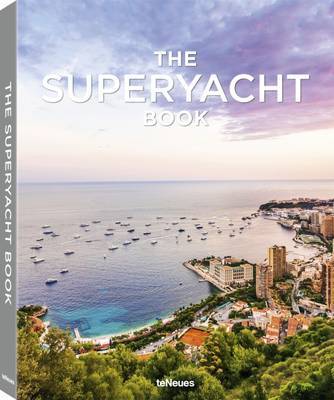 $145.00
AUD
Category: General
What is luxury? Some people might say my Lamborghini, while others might think of non-material things and place the greatest value on time for myself or freedom. The Superyacht Builders Association shipyards create custom-built superyachts that will satisfy members of both groups. While on board these m agnificent floating residences, you can enjoy every kind of luxury imaginable, including a spa, a gym, haute cuisine, and flawless personal service. After a few days aboard Symphony or 11.11, you d be hard pressed not to find complete inner peace! In "The Superyachts Book," Tony Harris, one of the most knowledgeable observers of the scene, provides stunning photos and informative descriptions of the flagships of 20 top shipyards. This book is a luxury everyone can afford." ...Show more
$24.99
AUD
Category: General
"What will the next generation of children be like? Why have we lost interest in politics? Why are our houses getting bigger while our households are shrinking? How serious is the surge of interest in 'values' and 'spirituality'? Is multiculturalism dead? Has our egalitarian ideal collapsed under the we ight of a more competitive, more divided society? Fifteen years ago, Hugh Mackay wrote the bestseller Reinventing Australia that analysed, with forensic skill, what was happening to our society. Now, in Advance Australia ... Where? he takes another long, hard look at us. While we enjoy unprecedented levels of prosperity and the promise of more to come, we are still battling an epidemic of depression, taking on record levels of debt, and yearning for a deeper sense of meaning in our lives. While many Australians complain about feeling powerless and isolated, Mackay sees some encouraging signs that we are learning how to absorb the impact of the revolutionary changes that have reshaped us."--Provided by publisher. ...Show more