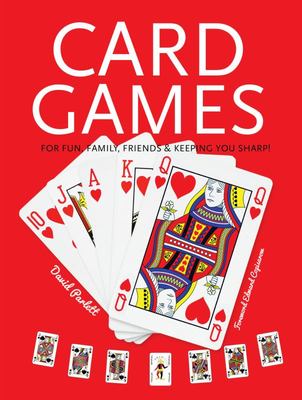 $24.99
AUD
Category: General | Series: Puzzle Power Ser.
Cribbage, Knockout Whist, Rummy and Klondike are among the multitude of games and variations packed into this simple companion to essential entertainment. With scoring systems and tips and tricks to amaze your friends and keep you sharp you'll find this new book an invaluable part of your leisure time, a sociable break from mobiles and TV screens. ...Show more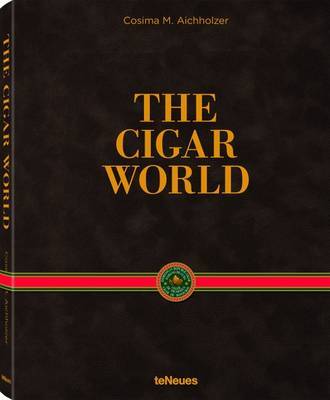 $190.00
AUD
Category: General
Luxury, exclusivity, status for centuries, the cigar has been a symbol for the special and extraordinary. Cigar smoking, which began over 2,000 years ago with the Maya, is experiencing a huge renaissance today. The cigar is a recreational luxury item in high demand, a combination of craftsmanship and tr adition with a cult following that is hard to top. Connoisseur and cigar expert Cosima Aichholzer is one of the world s leading authorities on cigars. There isn t a cigar lounge in the world she hasn t travelled to, or a brand that she hasn t personally tested. In this standard reference work for all cigar experts and fans, the sophisticated Austrian provides authoritative answers to questions about the cigar s history, production process, where tobacco for cigars is grown, how to buy and store cigars, and much more. Let us take you on an exciting and fascinating journey into the world of cigars. Learn more about the countries they come from, the raw materials that go into them, the craftsmanship involved in making them, and the world s most beautiful cigar lounges, all shown in captivating pictures. Take a look at exclusive accessories, custom-made humidors, luxurious lighters, and many other items. So sit back, light up a cigar with celebrity fellow smokers, and peruse entertaining interviews that include tidbits like the cigar that Arnold Schwarzenegger finds unforgettable." ...Show more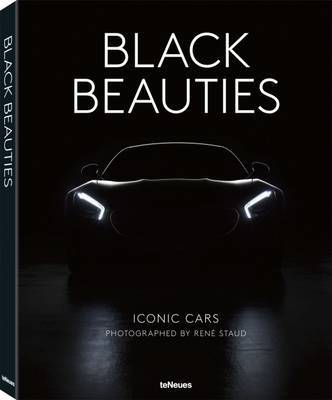 $235.00
AUD
Category: General
Rene Staud is one of the best automotive photographers in the industry, highly sought-after and extremely innovative. He has already published five successful automotive photo books, the most recent of which is "Mercedes-Benz The Grand Cabrios & Coupes." And now Rene Staud is back in black. Like the opening riff of the famous AC/DC song, Black Beauties is predestined to delight little boys and big boys alike. In his consistently compelling images, Staud shows us a series of historic cars painted in the color of classical elegance and sporty power: the legendary Alfa Romeo 8C of the 1930s, the Bugatti Veyron Grand Sport Vitesse, the fastest open-topped production car ever made, and even the Goddess Citroen DS. In addition to the gorgeous photos, there are essays by renowned authors about the significance and effect of the color black on automotive design. A wonderful photo volume that is anything but colourless!" ...Show more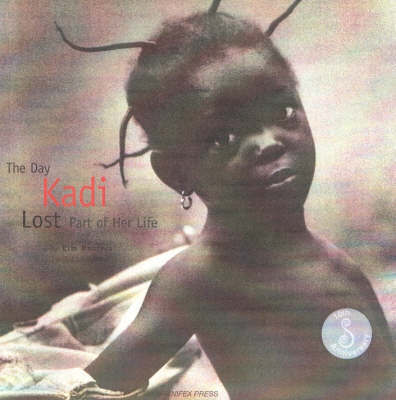 $21.95
AUD
Category: General
This is the moving photostory of a 4 year old African girl named Kadi, who is subjected to female genital mutilation (FGM) in accordance with the traditions of her community. Black and white photographs document the activities of the day in which she undergoes this operation and an explanatory text deta ils exactly what FGM entails. This is a unique book, being the first photo documentation of the practice. The story is personal and emotive, and the photographs, although confronting, depict the events with delicacy and are of very high quality. Significantly, the book focuses on the immediate experience of a child undergoing FGM, separating it from other recent accounts which have been written from the perspective of adult females looking back on their childhood. ...Show more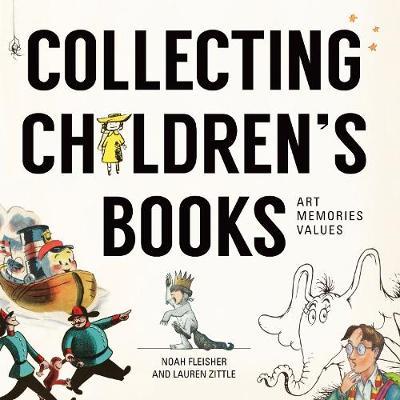 $46.99
AUD
Category: General | Reading Level: General Adult
When We Were Very Young Children's Books delight the young and the young at heart. From the gentle ritual of Goodnight Moon to the incredible odyssey of bad boy Max in Where the Wild Things Are, these timeless tales remain with us as certainly as a mother's hug. Collecting Children's Books showcases som e of the finest books and accompanying artwork from 1900 to the present in a warm, informative and exquisite fashion, reminding us all of the joy found in this transcendent genre. From Winnie-the-Pooh to Curious George, Alice in Wonderland to Mary Poppins, and from The Poky Little Puppy to The Very Hungry Caterpillar, you will enjoy a treasure trove of remarkable--and highly collectible--children's literature. This delightful hardcover book features: * More than 100 years of classic and collectible Children Books, including values for signed and unsigned First Edition works.*500 color images* Original art from such masters as Garth Williams (Charlotte's Web, Stuart Little), Maurice Sendak (Where the Wild Things Are) and Dr. Seuss.* Collecting tips, what to look for when buying, and lists of suggested readings by era for those seeking to rediscover the pleasure--and value--found in children's literature. ...Show more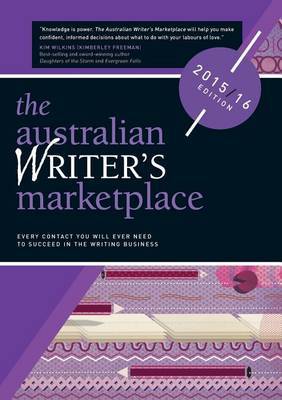 $49.95
AUD
Category: General
"Knowledge is power. The Australian Writer's Marketplace will help you make confident, informed decisions about what to do with your labours of love." - Kim Wilkins/Kimberley Freeman, best-selling and award-winning author ('The Year of Ancient Ghosts'/ 'Lighthouse Bay') The new edition features articles and resources to develop your writing career, including: * Working with Digital Publishers (Joel Naoum, Momentum Publishing) * Submitting a Non-Fiction Book Proposal (Jane Friedman, writer and editor) * How to Find Freelance Writing Work (Nick Mamatas, writer and editor) * Making the Cut (Grant McDuling, writer and journalist) * My Grant Year (Gary Kemble, writer and journalist) * A sample novel synopsis provided by Kim Wilkins * Plus sample cover letters, advice on hiring commercial services, and a yearly event calendar. SELLING POINTS: * Nearly 2,300 listings of opportunities for writers, including: - Magazines, Journals and Newspaper - Publishers and Literary Agents - Commercial Services - Writing Competitions, Awards, Grants and Fellowships - Industry Organisations, writing courses, and events * Updated * Comprehensive indexing, making it easier for writers to find opportunities. Markets range from genre markets: speculative fiction, history, poetry etc. to opportunities for young writers, and grants, fellowships and residencies. * Easy-to-read layout, making it quick and simple to locate listings. ...Show more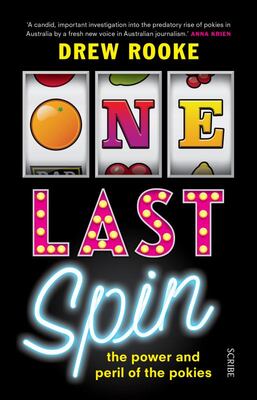 $29.99
AUD
Category: General
A poignant and compassionate work of literary journalism that tackles Australia's most controversial pastime. Almost 200,000 poker machines sing and flash in pubs, clubs, and casinos in every corner of the country. They're highly complex devices, their components designed by mathematicians, musicians, animators, and ergonomic experts. They're also widely considered the most harmful form of gambling, the cause of the majority of gambling addictions. So how did Australia evolve into a pokie nation? With startlingly candid interviews from gambling addicts, politicians, manufacturers, neuroscientists, counsellors, anti-gambling campaigners, and gambling advocates,One Last Spin explores how the machines work to hook people in, and the vicious fight being waged to evict them from the country's social life. It is a confronting tale about the human cost of addiction, of governments pandering to corporate interests, and of the insidious power of the industry's PR spin. ...Show more

$75.00
AUD
Category: General
"Nothing stirs my soul more than watching a 100-year-old classic yacht roll over a wave, sails flared, white water crashing off her bow, crew attentive. Watching these beauties race around a course is truly spectacular." --Michael Kahn. Sailboats features over 75 photographs of stunning sailing images f rom world-renowned black-and-white photographer Michael Kahn. These warmly toned, classic yet dynamic sailing photographs feature regattas in Antigua, France, England, and more. Working in traditional black-and-white film, Michael Kahn produces luminous silver gelatin prints in his darkroom, which allow the majestic elegance of these sailing vessels to radiate from the page. Whether you are a traditional film photographer or an avid sailor or simply love the exquisite beauty of the ocean, you will cherish these fine prints and elegant book. ...Show more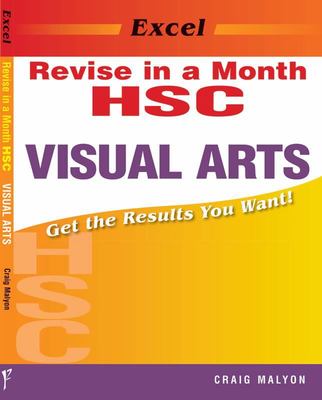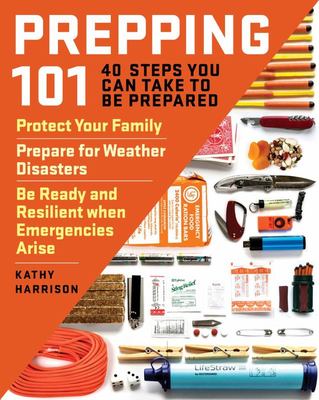 $29.99
AUD
Category: General
The next severe storm, power outage, or financial meltdown could hit at any time. Having a household contingency plan and being part of a strong, resilient community could mean the difference between life and death. This friendly and highly accessible guide introduces the most important, practical steps your whole family can take to ensure survival in short- or long-term emergencies. The critical information is presented in 40 achievable tasks, ranging from simpler ones such as creating a preparedness notebook and repackaging store-bought food for storage to more involved preparations like learning to collect rainwater and building a solar oven. ...Show more

$22.95
AUD
Category: General | Series: The\National Identity Ser.
This is the story of the origins of all Australians -- of the people who have immigrated to this continent to make it what it is today. From the very first immigrants more than 40 000 years ago to those who arrived in recent years, we follow the people who came from around the world to make Australia th eir home and examine the pressures that led to their moves. ...Show more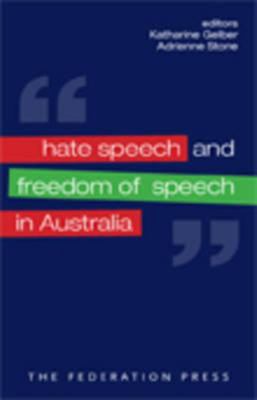 $49.95
AUD
Category: General
Hate speech laws have existed in various forms in Australia for well over a decade. Unlike other countries, such as the United States and Canada, they have not faced constitutional hurdles to their existence. The general acceptance of hate speech laws in Australia opens intellectual space for the explor ation of a range of interesting questions regarding the laws' operation, the underlying values they pursue and the context within which hate speech is occurring. How should the regulation of hate speech be balanced against Australia's political and cultural commitment to freedom of speech? Who are the hate speakers and how does their speech manifest? What types of hate speech are targeted by existing laws? How are these laws enforced? How can the laws be changed to improve governments' response to hate speech? How does the emergence of bills of rights affect the regulation of hate speech? Drawing on a broad range of academic and practical experts, this book addresses these questions. The essays in first part of this book outline the landscape within which hate speech regulation occurs. They include consideration of the legal, policy and historical context for vilification, the ways in which the language of hatred is changing, and a new look at the longstanding debate about the tension between freedom of speech and hate speech as a conflict between liberty and equality. In part two, the book considers the practice of hate speech regulation in a variety of Australian institutions and includes practical perspectives from the legal profession. In the final part the essays consider hate speech regulation within a broader human rights framework, taking into account the emergence of bills of rights in Australian states. ...Show more