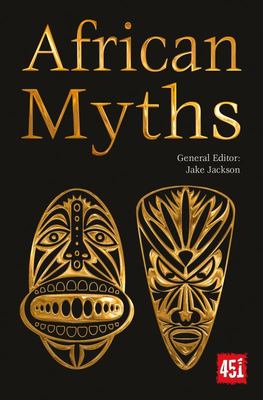 $22.99
AUD
Category: General | Series: The\World's Greatest Myths and Legends Ser.
Sub-Saharan Africa is a land of colourful contrasts and diverse cultures. Despite the destructive influences of colonialism and the slave trade and the lack of early written records, Africa has persevered with its powerful tradition of storytelling, with tales of its history passed down in songs and sto ries through the generations. Because of the huge diversity of lifestyles and traditions, no real unified mythology exists in Africa, but broadly speaking, a number of beliefs, ideas and themes are shared by African peoples. So this collection offers a selection of descriptions and tales, often those recorded faithfully by some of the first to put them to paper - tales of the gods, creation stories, trickster adventures, animal fables and stories which amuse and teach - from Olukun's Revenge, from the Yoruba people of west Africa, to The Story of the Glutton, from the Bantu-speaking peoples of east Africa, all brought together with the aim of providing an insight into the boundless and vibrant world of African myth. FLAME TREE 451: From mystery to crime, supernatural to horror and myth, fantasy and science fiction, Flame Tree 451 offers a healthy diet of werewolves and mechanical men, blood-lusty vampires, dastardly villains, mad scientists, secret worlds, lost civilizations and escapist fantasies. Discover a storehouse of tales gathered specifically for the reader of the fantastic. ...Show more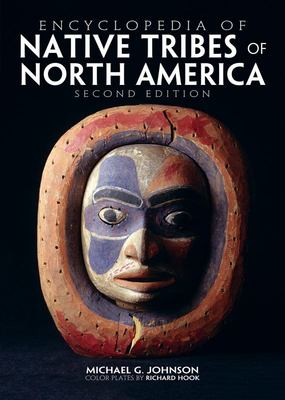 $39.95
AUD
Category: General
"A model of excellence in the art of reference volume publishing... Every public and school library... should acquire this treasure. It will remain the standard for many years to come." --Dr. James A. Clifton, Department of Anthropology, Western Michigan University "This substantial reference remains o ne of the most elaborately illustrated books on Native Americans now in print... Highly recommended." --Library Journal This superb, fully illustrated reference offers the most up-to-date and essential facts on the identity, kinships, locations, populations and cultural characteristics of some 400 separately identifiable peoples native to the North American continent, both living and extinct, from the Canadian Arctic to the Rio Grande. The abundance of illustrations and photographs form an especially rich store of material describing the vast range of Native American material culture. The maps are valuable pictorial representations of major historical events. Population and settlement trends based on the most recent US Census paint detailed portraits of all officially recognized tribes. The book includes:   More than 600 color and archival photographs Extensive visual coverage of tribal dress and cultural artifacts 46 maps, including prehistoric cultural and historic sites and tribe distribution maps, as well as maps showing movement of tribes and non-indigenous troops during conflicts More than 100 specially commissioned color illustrations.   Comprehensive, authoritative and up-to-date, Encyclopedia of Native Tribes of North America is an important and accessible record of the Native American peoples and an essential addition to all school and library collections. ...Show more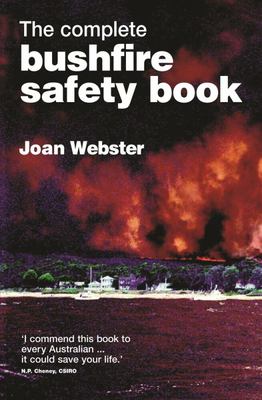 $34.99
AUD
Category: General
"The complete, comprehensive, unequalled guide to bushfire safety in Australia. Thoroughly researched, with up to date information on every aspect of the subject. "I commend this book to every Australian... It could save your life" - N.P. Cheney, CSIRO Bushfire Behaviour and Management Group Background to bushfires, bushfire cycles, bushfire behaviour, how to prepare for bushfire season, the decision - evacuate or stay and what to do when bushfire threatens are all covered." ...Show more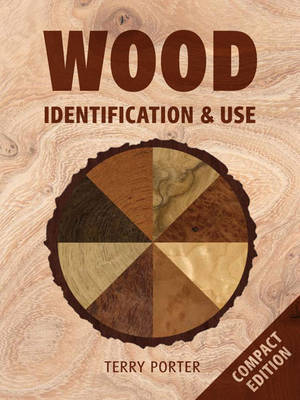 $34.99
AUD
Category: General
More than 200 timber species are described in this lavishly illustrated, compact edition of U.K. author Terry Porter's best-selling book. There are handsome colour photographs of each species, and reliable data on working properties, seasoning requirements and typical uses. A further 200 species are lis ted in brief, and there is a comprehensive index. Aimed squarely at the individual or small-scale user, whether professional or amateur, the book includes woods used in cabinetmaking, joinery, carpentry, turning and carving. ...Show more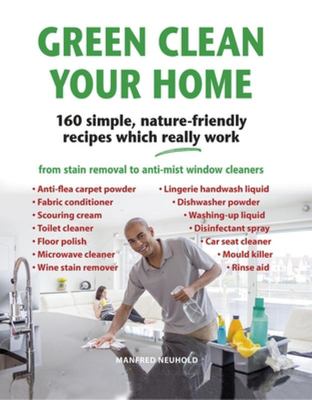 $42.99
AUD
Category: General
You want your home, your clothes and your car to be really clean. You don't want to put harmful chemicals down the drains, nor to breathe them indoors. And maybe you would like to save money at the same time, and to enjoy the creative satisfaction of making your own simple cleaning agents. Not only does Austrian author Manfred Neuhold tell you what works, he explains in plain English WHY it works. Which means you can clean better... Here are 160 easy, illustrated recipes to inspire you to make all your own basic cleaning products such as: - washing up liquids - rinse aids - fabric conditioners - toilet cleaners - dishwasher powders And the specialist stuff: - anti-flea carpet cleaner - wine stain remover - car air fresheners - anti-mist window and mirror cleaners - sweat-mark removers - car seat cleaners - rust removers - lingerie handwash liquid ...Show more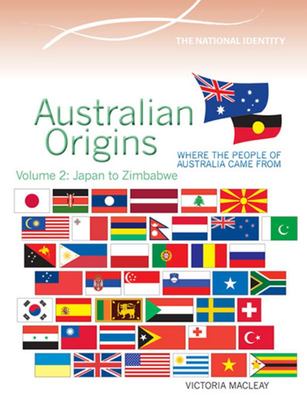 $22.95
AUD
Category: General | Series: The\National Identity Ser.
This is the story of the origins of all Australians -- of the people who have immigrated to this continent to make it what it is today. From the very first immigrants more than 40 000 years ago to those who arrived in recent years, we follow the people who came from around the world to make Australia th eir home and examine the pressures that led to their moves. ...Show more
$34.95
AUD
Category: General
Compiled, written and researched by popular Coin and Banknote Magazine contributor, Ian McConnelly, this book is a 'must have' for all Australian Pre-Decimal variety collectors. This is the new 3rd edition.
$39.99
AUD
Category: General | Series: Big Ideas Simply Explained
All the big ideas, simply explained - an innovative and accessible guide to sociology. Part of the popular Big Ideas series, The Sociology Book introduces you to the subject that tells you all about what society is and what makes it tick. With over 80 ideas from the world's most renowned sociologists, c overing topics as diverse as issues of equality, diversity, identity and human rights; the effects of globalization; the role of institutions, and the rise of urban living in modern society, this book details the key concepts of sociological thought. Discover all the big sociological ideas with quirky graphics, pithy quotes and step-by-step 'mind maps'. You'll be brought up-to-date on sociological ideas from Jeffrey Alexander to Sharon Zukin, with easy to navigate step-by-step summaries which explain each idea in a nutshell. It includes biographies of key sociologists from around the world, giving a historical context to each idea. Whether you are a sociology student or just have an interest in the workings of society, The Sociology Book is a perfect way to explore this fascinating subject. ...Show more
$24.99
AUD
Category: General
"What will the next generation of children be like? Why have we lost interest in politics? Why are our houses getting bigger while our households are shrinking? How serious is the surge of interest in 'values' and 'spirituality'? Is multiculturalism dead? Has our egalitarian ideal collapsed under the we ight of a more competitive, more divided society? Fifteen years ago, Hugh Mackay wrote the bestseller Reinventing Australia that analysed, with forensic skill, what was happening to our society. Now, in Advance Australia ... Where? he takes another long, hard look at us. While we enjoy unprecedented levels of prosperity and the promise of more to come, we are still battling an epidemic of depression, taking on record levels of debt, and yearning for a deeper sense of meaning in our lives. While many Australians complain about feeling powerless and isolated, Mackay sees some encouraging signs that we are learning how to absorb the impact of the revolutionary changes that have reshaped us."--Provided by publisher. ...Show more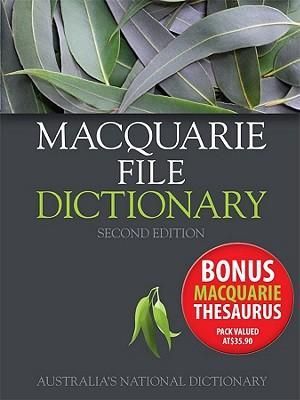 $20.95
AUD
Category: General
The Macquarie File Dictionary Second Edition has been specifically designed for secondary students' ringbinders. This edition has been completely updated and contains over 23,000 clearly worded definitions. Pronunciations for selected difficult words are given using a re-spelling method. Together with i ts companion the Macquarie File Thesaurus, the Macquarie File Dictionary Second Edition is a compact and accessible language reference. The Macquarie File Thesaurus, like its companion volume, the Macquarie File Dictionary Second Edition, is specially designed as a handy, portable volume for students. It clips conveniently into a ringbinder folder. Derived ultimately from the big Macquarie Thesaurus, it is more concise and arranged in a simplified alphabetical form. The Macquarie File Thesaurus has over 11,000 entries which encompass over 20,000 Macquarie lists of synonyms. It also features an extensive appendix with lists divided into such categories as actors, animals, explorers, foods, mountains, musicians, plants, rivers and many more. The Macquarie File Thesaurus is a functional and comprehensive ready reference, ideal for all students. Your entire Australian Curriculum: English course online FOR FREE* To celebrate a new era in education, Jacaranda is offering English teachers and students a range of convenient, accessible and cost-effective solutions for their course needs. The FREE English is ...English for the Australian Curriculum eBookPLUS is an electronic version of the textbook and a complementary set of targeted digital resources. These flexible and engaging ICT activities are available online at the JacarandaPLUS website (www.jacplus.com.au). English is eBookPLUS is coming soon. Register your interest by emailing jacaranda.english@wiley.com to be notified when it goes live. Find out more about other amazing English offers ...Show more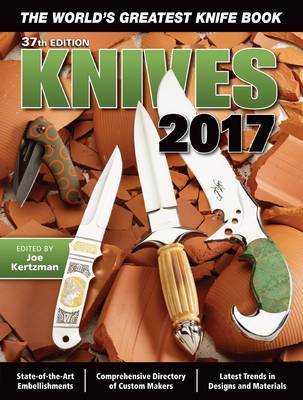 $59.99
AUD
Category: General | Series: Knives | Reading Level: General Adult
Following trends in knives toward, lighter, faster, sleeker folders, and more user-freiendly, mid-sized fixed blades and utilitarian cutters and choppers, KNIVES 2017 will feature such pieces designed for police, firemen and EMTs. Another copiously-illustrated article explains how knife enthusiasts can tweak, adjust and fine-tune their own LinerLocks on folding knives and the frame locks of "flipper folders." Knifemakers will enjoy such stories as "Taking Your Knifemaking Passion to the Next Level," and "Building Your Own Smelter," while historians and general enthusiasts can delve into "Blades in Old Norse/Old English Mythology" and "Kantou: Appreciation of Japanese Swords." Bowies and forged knives will be covered, as will trends toward natural, exotic and space age materials and the state of the art in carving, engraving, scrimshaw, sculpting, jewel and wire inlay and lost-wax casting. Treasured by knife collectors, enthusiasts, knifemakers and dealers worldwide, the Knives book is presented in a proven formula of sections: * A bank of enthralling feature articles about the latest developments, history and transformation of knives, swords, and edges of all types; * A "Trends" photo/caption section showcasing the latest in blades, steels, styles and materials; * A "State of the Art" photo/caption section parading scrimshawed, engraved, jewel-inlaid, etched, carved, sculpted and forge-welded, damascus and mosaic-damascus knives; * A "Factory Trends" section updating readers on the newest in factory or production knives; * A completely updated directory of custom knifemakers, their contact information, including websites and email addresses, technical information, specialties, materials, price ranges, tools, tang stamps and comments. ...Show more