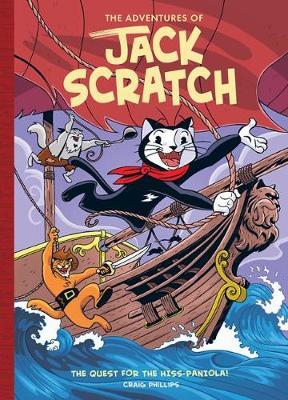 $29.99
AUD
Category: Graphic Novels | Series: The Adventures of Jack Scratch
Meet Jack Scratch. Pint-sized hero. Swashbuckler. Adventurer ... and singer of pirate ditties! Together with Cap'n Catnip - The World's Greatest Mariner - and his Uncle Silver, Jack is about to embark on a quest to find the fabled treasure of the Hiss-paniola! And he'll encounter a whole lot of trouble along the way. A beautifully illustrated A4 hard cover book, with a stunning cloth spine, that takes us on an adventure with pirate cat, Jack Scratch, and his friends as they search for treasure. This is the first book in the planned series and establishes some of the main characters that will carry through in the following books. AGES: 8 plus AUTHOR: Craig Phillips is a professional illustrator, working for publishers all around the world, from his studio by the shores of beautiful Lake Taupo, in New Zealand. He has created many book covers for popular children's and young adult books, as well as rock posters for bands such as Queens of the Stone Age, Red Hot Chili Peppers, DJ Shadow and the Foo Fighters. Also by Craig Phillips 'Giants, Trolls, Witches, Beasts', a graphic anthology of world tales. ...Show more
$16.99
AUD
Category: Graphic Novels | Series: Smile | Reading Level: very good
Raina wakes up one night with a terrible upset stomach. Her mom has one, too, so it's probably just a bug. Raina eventually returns to school, where she's dealing with the usual highs and lows: friends, not-friends, and classmates who think the school year is just one long gross-out session. It soon bec omes clear that Raina's tummy trouble isn't going away... and it coincides with her worries about food, school, and changing friendships. What's going on? Raina Telgemeier once again brings us a thoughtful, charming, and funny true story about growing up and gathering the courage to face and conquer your fears. ...Show more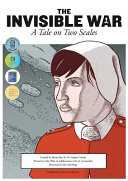 $29.95
AUD
Category: Graphic Novels
An illustrated science-history graphic novel exploring parallel experiences during WWI. The story takes place on two different physical scales - the macro-scale, from the point of view of a Victorian nurse supporting troops in the trenches of the Western Front - and simultaneously on the micro-level, fr om the point of view of the gut microbes which fight to keep her body alive when she contracts dysentery. This fictional story is based on accurate scientific and historical facts, in consultation with academic experts from Australia, France, UK and the USA. ...Show more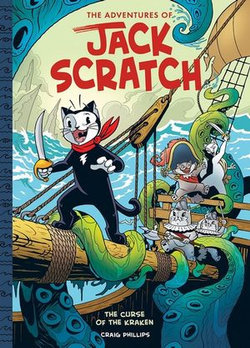 $29.99
AUD
Category: Graphic Novels
TENTACLES! TERROR! TANTRUMS! After a mysterious stranger appears at The Crafty Trout, Jack Scratch and his friends find themselves entangled in an adventure of monstrous proportions. Narrowly escaping a boatload of murderous moggies, crashing cannonballs and a treacherous seabird, Jack and crew set a co urse for the most fearsome stretch of sea known to catkind, in search of the legendary... KRAKEN! AGES: 8 plus AUTHOR: AUTHOR: Craig Phillips is a professional illustrator, working for publishers all around the world, from his studio by the shores of beautiful Lake Taupo, in New Zealand. He has created many book covers for popular children's and young adult books, as well as rock posters for bands such as Queens of the Stone Age, Red Hot Chili Peppers, DJ Shadow and the Foo Fighters. Also by Craig Phillips 'Giants, Trolls, Witches, Beasts', a graphic anthology of world tales. ...Show more
$19.99
AUD
Category: Graphic Novels | Series: Lightfall
For fans of Amulet and middle grade readers who love sweeping worlds like Star Wars, the first book of the Lightfall series introduces Bea and Cad, two unlikely friends who get swept up in an epic quest to save their world from falling into eternal darkness. Deep in the heart of the planet Irpa stands the Salty Pig's House of Tonics & Tinctures, home of the wise Pig Wizard and his adopted granddaughter, Bea. As keepers of the Endless Flame, they live a quiet and peaceful life, crafting medicines and potions for the people of their once-prosperous world. All that changes one day when, while walking through the woods, Bea meets Cad, a member of the Galdurians, an ancient race thought to be long-extinct. Cad believes that if anyone can help him find his missing people, it's the Pig Wizard. But when the two arrive home, the Pig Wizard is nowhere to be found-all that's left is the Jar of Endless Flame and a mysterious note. Fearing for the Pig Wizard's safety, Bea and Cad set out across Irpa to find him, while danger fights its way out of the shadows and into the light. Will these two unexpected friends find the beloved Pig Wizard and prevent eternal darkness from blanketing their world? Or has Irpa truly seen its last sunrise? ...Show more
$17.99
AUD
Category: Graphic Novels | Series: Amulet | Reading Level: 9-11
Kazu Kibuishi's #1 New York Times bestselling graphic novel series continues Emily, Navin, and their crew of resistance fighters charter an airship and set off in search of the lost city of Cielis. There they hope to find help from the Guardian Council's powerful Stonekeepers. It's a mission that Alledi a's survival depends on, and time is running out. Emily's got to find Cielis before the Elf King finds her. ...Show more
$29.99
AUD
Category: Graphic Novels
A new threat has emerged from within the walker hordes, catching the communities off guard. The time for peace and prosperity is over as a new fight for survival begins. This book collects The Walking Dead numbered 133-138.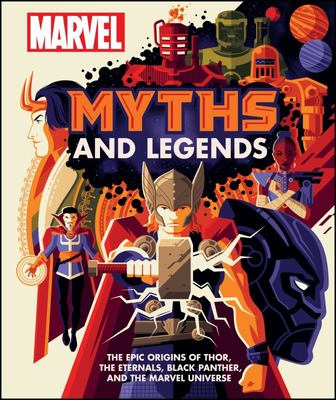 $39.99
AUD
Category: Graphic Novels
Explore the fabled myths and legends of the magnificent Marvel Universe. They look down upon the Earth from beyond the stars, watching, waiting, judging... But who or what are these all-powerful beings? How did they come to be? And what is their role in the creation of the Marvel Universe? Travel to the dawn of time and witness the birth of the Celestials, and their warring creations the Eternals and Deviants. Discover the pantheons of Thor, the Asgardians, and their Olympian rivals; the arcane cosmology of Dr. Strange; the advent of the Orishas and the Black Panthers; and the rise of Atlantis and its regal protector Namor. These wondrous mysteries - and many more - are spectacularly revealed in Marvel Myths and Legends. © 2020 MARVEL ...Show more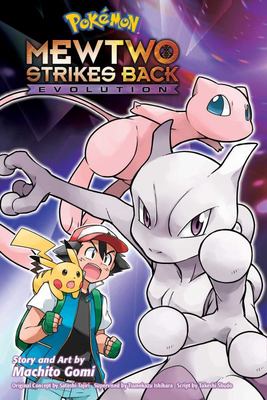 $14.99
AUD
Category: Graphic Novels | Series: Pokémon the Movie (manga) Ser.
Awesome Pokémon adventures inspired by the best-selling Pokémon movies! The graphic novel tie-in to the latest Pokémon movie of the same name, a CGI remake of the first Pokémon movie released in theaters nationwide. When researchers discover a fossil of the Mythical Pokémon Mew, they bring upon themse lves a creation that goes against the very laws of nature: Mewtwo, a Legendary Pokémon intended for use as a tool of destruction. But as Mewtwo becomes aware of its existence, it begins to resent its human creators and seeks revenge--and Ash, Pikachu and their friends find themselves at the center of its rampage! With the future of the Pokémon world at stake, will our heroes be able to overcome Mewtwo's challenge...and will Mewtwo be able to find a new meaning for its life? ...Show more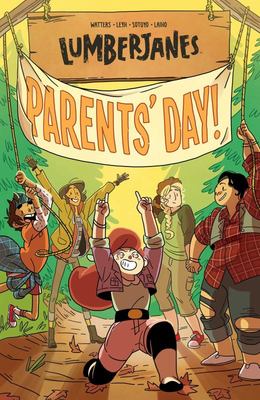 $29.99
AUD
Category: Graphic Novels | Series: Lumberjanes Ser.
It's PARENTS' DAY at the Lumberjanes camp Yetis, greek gods and grootslangs are old news to the Roanoke cabin but now the Lumberjanes face their most harrowing experience yet: their parents It's PARENTS' DAY at the camp, and with all the fun they've been having, the Lumberjanes realize that maybe their parents might not understand Now the Lumberjanes must try to keep their parents away from the supernatural, even as a mysterious force tries to intervene This New York Times bestseller and multiple Eisner Award-winning series is a story of friendship, hardcore lady-types and kicking a lot of butt. Don't miss out on these brand-new adventures written by Shannon Watters and Kat Leyh (Super Cakes) and illustrated by Carey Pietsch (Adventure Time: Marceline Gone Adrift). This New York Times bestseller and multiple Eisner Award and GLAAD Award-winning series features mysteries, adventure, and a whole lotta awesome friendship to the max Get in on the fun with this brand-new adventure written by Shannon Watters and Kat Leyh (Super Cakes) and illustrated by Ayme Sotuyo. ...Show more