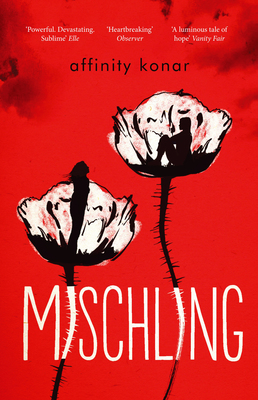 $19.99
AUD
Category: Historical Fiction
It's 1944 when the twin sisters arrive at Auschwitz with their mother and grandfather. In their benighted new world, Pearl and Stasha Zagorski take refuge in their identical natures, comforting themselves with the private language and shared games of their childhood. As part of the experimental populati on of twins known as Mengele's Zoo, the girls experience privileges and horrors unknown to others, and they find themselves changed, stripped of the personalities they once shared, their identities altered by the burdens of guilt and pain.That winter, at a concert orchestrated by Mengele, Pearl disappears. Stasha grieves for her twin, but clings to the possibility that Pearl remains alive. When the camp is liberated by the Red Army, she and her companion Feliks - a boy bent on vengeance for his own lost twin - travel through Poland's devastation. Undeterred by injury, starvation, or the chaos around them, motivated by equal parts danger and hope, they encounter hostile villagers, Jewish resistance fighters, and fellow refugees, their quest enabled by the notion that Mengele may be captured and brought to justice within the ruins of the Warsaw Zoo. As the young survivors discover what has become of the world, they must try to imagine a future within it. ...Show more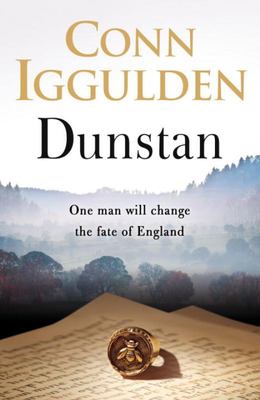 $32.99
AUD
Category: Historical Fiction | Reading Level: very good
One of our most acclaimed and successful historical fiction writers brings a colossal figure of British history vividly to life. Tenth-century England. A time of violence and greed between tribes andnations, when the rule of the kingdom was determined by a warrior's strengthand skill. The original game for the English throne. ...Show more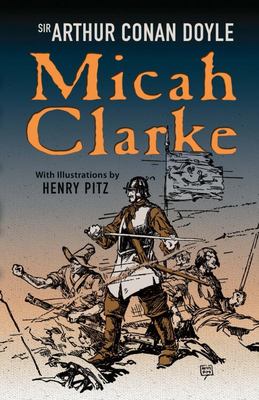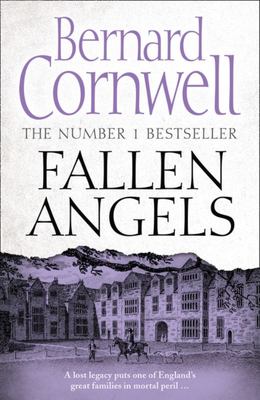 Fallen Angels
by Bernard Cornwell; Susan Kells
$19.99
AUD
Category: Historical Fiction | Series: CROWNING MERCY
A lost legacy puts one of England's great families in mortal peril ... Lazen Castle, home to the much-envied Lazender family, is a house under siege. The heir is abroad, pursuing his own adventures, so the family estates fall under the control of his sister, Campion. Meanwhile, The Fallen Angels, a powe rful and dangerous secret society in Europe, need the Lazender fortune to bring their rebellion to England. Surrounded by deceit, Campion draws ever closer to a subtle trap that has been laid for her, her only hope being Gypsy - her brother's aloof horse-master, whose loyalties have always been uncertain. In this powerful blend of passion, adventure and intrigue, the second chronicle of the great Lazender family comes to life. ...Show more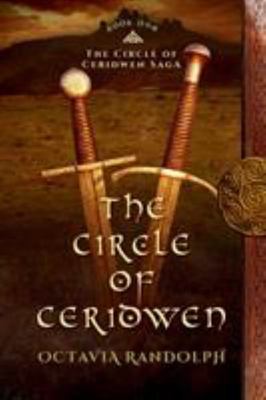 $46.99
AUD
Category: Historical Fiction
It is the year 871. Of seven Anglo-Saxon kingdoms, five have fallen to the invading Vikings. No trait is more valued than loyalty, and no possession more precious than one's steel. Across this war-torn landscape travels fifteen year old Ceridwen, now thrust into the lives of the conquerors. Epic...imme nsely satisfying...an impressive achievement - Historical Novel Society Lost in the frozen woods, Ceridwen is discovered by the warriors accompanying young lfwyn, daughter of a Saxon lord, sold against her will in marriage as part of a peace treaty with a marauding Viking war chief. Their destination is the captured fortress of Four Stones, a ruin holding glittering treasure. There lfwyn must keep her vow and wed Yrling - and Ceridwen must do all she can to support her new friend in the rebuilding of the ravaged village and great hall. But living with the enemy affords Ceridwen unusual freedoms - and unlooked-for conflicts. Amongst them she explores again her own heathen past, and learns to judge each man on his own merits. Yrling's nephews Sidroc and Toki, both formidable warriors yet as different as night and day, compete to win Ceridwen for their own. Through both guile and goodness Ceridwen and lfwyn begin transforming the world of Four Stones. But the threat of full-scale war escalates, and a midnight party of furtive Danes delivers someone to Four Stones who destroys the girls' hopes of peace and contentment. Now Ceridwen must summon all her courage - a courage which will be sorely tested as she defies both Saxon and Dane and undertakes an extraordinary adventure to save a man she has never met.. Lose yourself in The Circle of Ceridwen ...Show more
$19.99
AUD
Category: Historical Fiction
From bestselling author Wilbur Smith, a masterful adventure in the action-packed Egyptian Series.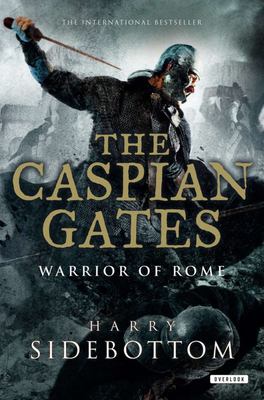 $34.99
AUD
Category: Historical Fiction
Renowned for their skilled blending of action and historical accuracy, Sidebottom's Warrior of Rome novels take the reader from the shouts of the battlefield to the whisperings of the emperor's inner circle. Rich in detail and punctuated by harrowing action, there's no better way to transport yourself b ack to the Roman Empire. ...Show more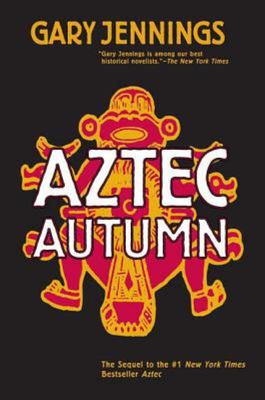 $39.99
AUD
Category: Historical Fiction | Series: Aztec
The magnificent Aztec empire has fallen beneath the brutal heal of the Spaniards. But one proud Aztec, Tenamaxtli, refuses to bow to his despised conquerors. He dreams of restoring the lost glory of the Aztec empire, and recruits an army of rebels to mount an insurrection against the seemingly invincibl e power of mighty Spain. Tenamaxtli's courageous quest takes us through high adventure, passionate women, unlikely allies, bright hope, bitter tragedy, and the essence of 16th century Mexico. This incredible rebellion has been little remembered, perhaps because it shed no glory on the men who would write the history book, but on its outcome depended the future of all North America. "Aztec Autumn" recreates this forgotten chapter of history in all its splendor and unforgettable passion. ...Show more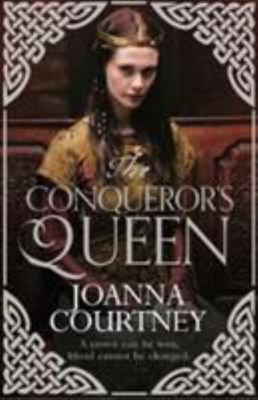 $29.99
AUD
Category: Historical Fiction | Series: Queens of Conquest
A crown can be won, blood cannot be changed. William of Normandy is a rough man but what more can you expect of an illegitimate son trying to muscle his way into a dukedom? After a violent start to their courtship, Mathilda of Flanders discovers William to be a man of unexpected sensitivity, driven by t wo goals: to prove himself by becoming a great ruler and to build a warm and secure family. Mathilda has grown up safe in the love of her powerful parents, her rough and tumble brothers and, above all, her younger sister and closest confidante, Judith. Now, though, they must separate. Judith marries the glamorous Earl Torr and departs for life in England and Mathilda heads to Normandy with William. When William's cousin King Edward of England weakens, his eyes turn across the narrow sea to the glittering throne he promised Mathilda as a young bride. Mathilda supports him keenly in his challenge, longing to live close to her sister once more. But as reward for his support for William Torr wants more than William is prepared to cede and there will be no alliance. The two sisters find themselves not just on either side of a sea but of a bitter battle, and the events of 1066 bring great personal loss, as well as victory, to the Conqueror's Queen. ...Show more
$22.99
AUD
Category: Historical Fiction | Reading Level: near fine
'Alison Weir transforms Henry VIII's much-maligned fourth wife into a woman of passion, courage and mystery' Tracy Borman Alison Weir, historian and author of the Sunday Times bestsellers Katherine of Aragon: The True Queen, Anne Boleyn: A King's Obsession and Jane Seymour: The Haunted Queen, paints a s pellbinding portrait of Anna of Kleve, Henry VIII's fourth queen. 'This six-book series looks likely to become a landmark in historical fiction' The Times A GERMAN PRINCESS WITH A GUILTY SECRET. The King is in love with a portrait, but the real Anna does not enchant him. She must win him over. Everyone knows that Henry won't stand for a problem queen. But rumours of Anna's past are rife at court - dangerous talk that could mark her downfall. Can this clever, spirited young woman reach out in friendship to the King, and gain his love forever? ANNA OF KLEVE THE FOURTH OF HENRY'S QUEENS HER STORY Acclaimed, bestselling historian Alison Weir draws on new evidence to conjure a startling image of Anna as you've never seen her before. A charming, spirited woman, she was loved by all who knew her - and even, ultimately, by the King who rejected her. History tells us she was never crowned. But her story does not end there. SIX TUDOR QUEENS. SIX NOVELS. SIX YEARS. 'Alison Weir makes history come alive as no one else' Barbara Erskine 'Weir is excellent on the little details that bring a world to life' Guardian ...Show more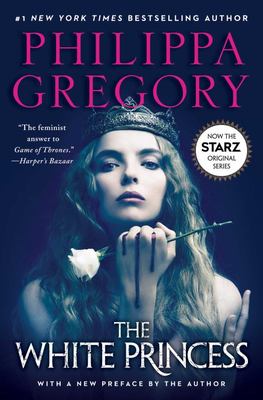 $19.99
AUD
Category: Historical Fiction | Series: The\Plantagenet and Tudor Novels Ser.
A New York Times Bestselling AuthorThe newest novel from "the queen of royal fiction" (USA Today) tells the story of Elizabeth of York, daughter of the White Queen, who is caught in the middle of a battle for the crown of England.The White Princess opens as the news of the Battle of Bosworth is brought to Princess Elizabeth of York, who will learn not only which rival royal house has triumphed -- Tudor or York -- but also which suitor she must marry. When Henry Tudor defeats Richard III against all odds, Elizabeth must wed the man who murdered her lover in battle, and create a new royal family with him and his ambitious mother, The Red Queen. ...Show more
$32.99
AUD
Category: Historical Fiction | Series: Isaac Bell #11 | Reading Level: 2 Crime
Both a prequel and a sequel to Clive Cussler's first bestselling phenomenon, Raise the Titanic!, the new Isaac Bell novel is a thrilling action-adventure novel from the Sunday Times-bestselling author. A century apart, Dirk Pitt and Isaac Bell team up to unlock the truth about the most famous maritime d isaster of all time. ...Show more