$19.99
AUD
Category: Historical Fiction | Reading Level: Adult
As 1349 approaches, the Black Death continues its devastating course across England. In Dorseteshire, the quarantined people of Develish question whether they are the only survivors. Guided by their beloved young mistress, Lady Anne, they wait, knowing that when their dwindling stores are finally gone t hey will have no choice but to leave. But where will they find safety? ...Show more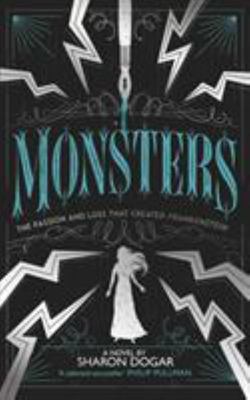 $24.99
AUD
Category: Historical Fiction
1814- Mary Godwin, the sixteen-year-old daughter of radical socialist and feminist writers, runs away with a dangerously charming young poet - Percy Bysshe Shelley. From there, the two young lovers travel a Europe in the throes of revolutionary change, through high and low society, tragedy and passion, where they will be drawn into the orbit of the mad and bad Lord Byron.But Mary and Percy are not alone- they bring Jane, Mary's young step-sister. And she knows the biggest secrets of them all . . .Told from Mary and Jane's perspectives, Monsters is a novel about radical ideas, rule-breaking love, dangerous Romantics, and the creation of the greatest Gothic novel of them all- Frankenstein ...Show more
$19.99
AUD
Category: Historical Fiction | Series: The\Warrior Chronicles Ser. | Reading Level: General Adult
The sixth installment of Bernard Cornwell's bestselling series chronicling the epic saga of the making of England, "like Game of Thrones, but real" (The Observer, London)--the basis for The Last Kingdom, the hit BBC America television series. As the ninth century wanes, England is perched once more on t he brink of chaos. King Alfred is dying; with his passing, the island of Britain seems doomed to renewed warfare. Alfred wants his son Edward to succeed him, but there are other Saxon claimants to the throne--as well as ambitious pagan Vikings to the north. With the promise of battle looming again, Uhtred, the Viking-raised but Saxon-born warrior, whose life seems to shadow the making of England itself, is torn between competing loyalties. Uhtred's loyalty, and his vows, are to Alfred--not to his son--and despite long years of service to the old king, Uhtred is still reluctant to commit to Alfred's cause. His own desire is to reclaim his long lost ancestral lands and castle to the north. As the king's warrior he is duty-bound, but the king's reign is nearing its end, and his death will leave a vacuum of power. Uhtred is forced to make a momentous choice: either take up arms--and Alfred's mantle--to realize his dream of a united and Christian England, or be responsible for condemning it to oblivion. Death of Kings is a harrowing story of the power of tribal commitment and the dilemma of divided loyalties. This is the making of England magnificently brought to life by "the best historical novelist writing today" (Vince Flynn). ...Show more
The Mercies
by Kiran Millwood Hargrave
$29.99
AUD
Category: Historical Fiction
On Christmas Eve, 1617, the sea around the remote Norwegian island of Vardø is thrown into a reckless storm. As Maren Magnusdatter watches, forty fishermen, including her father and brother, are lost to the waves, the menfolk of Vardø wiped out in an instant. Now the women must fend for themselves. Eigh teen months later, a sinister figure arrives. Summoned from Scotland to take control of a place at the edge of the civilized world, Absalom Cornet knows what he needs to do to bring the women of Vardø to heel. With him travels his young wife, Ursa. In Vardø, and in Maren, Ursa finds something she has never seen before: independent women. But Absalom sees only a place untouched by God and flooded with a mighty and terrible evil, one he must root out at all costs. Inspired by the real events of the Vardø storm and the 1621 witch trials, Kiran Millwood Hargrave's The Mercies is a story about how suspicion can twist its way through a community, and a love that may prove as dangerous as it is powerful.   ...Show more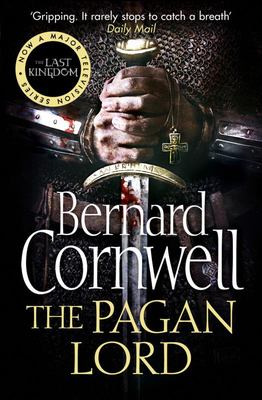 $19.99
AUD
Category: Historical Fiction | Series: The\Last Kingdom Ser.
The seventh novel in Bernard Cornwell's number one bestselling series on the making of England and the fate of his great hero, Uhtred of Bebbanburg. BBC2's major Autumn 2015 TV show THE LAST KINGDOM is based on the first two books in the series. Uhtred - sword of the Saxons, bane of the Vikings - has be en declared outcast. Peace in Britain has given Uhtred time to cause trouble - for himself. Branded a pagan abomination by the church, he sails north. For, despite suspecting that Viking leader Cnut Longsword will attack the Saxons again, Uhtred is heading for Bebbanburg, fearing that if he does not act now he will never reclaim his stolen birthright. Yet Uhtred's fate is bound to the Saxons. To Aethelflaed, bright lady of Mercia and to a dead king's dream of England. For great battles must still be fought - and no man is better at that than Uhtred. Uhtred of Bebbanburg's mind is as sharp as his sword. A thorn in the side of the priests and nobles who shape his fate, this Saxon raised by Vikings is torn between the life he loves and those he has sworn to serve. ...Show more
$19.99
AUD
Category: Historical Fiction
The Island, the acclaimed million-copy No.1 bestseller and winner of Richard Judy's Summer Read 2006 from Victoria Hislop, is a dramatic tale of four generations, rent by war, illicit love, violence and leprosy, from the thirties, through the war, to the present day. ***A beautiful 10th anniversary pape rback edition that includes a new essay by Victoria Hislop on the impact of this million-copy bestseller.*** On the brink of a life-changing decision, Alexis Fielding longs to find out about her mother's past. But Sofia has never spoken of it. All she admits to is growing up in a small Cretan village before moving to London. When Alexis decides to visit Crete, however, Sofia gives her daughter a letter to take to an old friend, and promises that through her she will learn more. Arriving in Plaka, Alexis is astonished to see that it lies a stone's throw from the tiny, deserted island of Spinalonga - Greece's former leper colony. Then she finds Fotini, and at last hears the story that Sofia has buried all her life: the tale of her great-grandmother Eleni and her daughters and a family rent by tragedy, war and passion. She discovers how intimately she is connected with the island, and how secrecy holds them all in its powerful grip... ...Show more
$29.99
AUD
Category: Historical Fiction
Breen sometimes thought sourly that Tiger Jackson would have made a good fascist. He told unreliable stories, he liked power and admiration, and he had all three military virtues: self-belief, luck, and an eye for the main chance. Despite all this, Breen liked him. Somehow it was impossible not to. Aft er the death of Corporal Daniel Cousins in what is apparently a training accident, a young officer, Lieutenant Breen, becomes obsessed by the case. Was Cousins murdered by one of his own? Breen's investigation, as well as his unanticipated love affair with a superior officer, threatens the unity of his comrades as they wait for the suffering to come in the Battle of Crete - one of the defining encounters of World War II. Soldiers is about what happens to men who go to war. Tom Remiger's compelling first novel tells a story of intense feeling and unforeseen experience in a strange and distant world.     ...Show more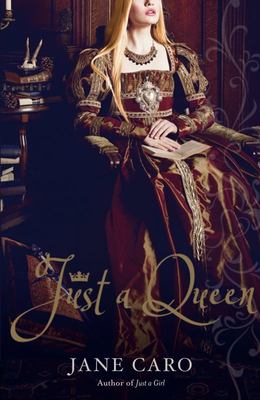 $19.95
AUD
Category: Historical Fiction | Series: Elizabeth Tudor Trilogy
A gripping and page-turning young adult book about one of history's greatest women. The Queen of Scots is dead and they say I killed her. They lie! Just a girl to those around her, Elizabeth is now the Queen of England. She has outsmarted her enemies and risen above a lifetime of hurt and betrayal - a m other executed by her father, a beloved brother who died too young and an enemy sister whose death made her queen. Not knowing whom she can trust, Elizabeth is surrounded by men who give her compliments and advice but may be hiding daggers and poison behind their backs. Elizabeth must use her head and ignore her heart to be the queen her people need. But what if that leads to doing the one thing she swore she would never do: betray a fellow queen, her cousin, Mary, Queen of Scots? 'A vivid insight into the heart and mind of Queen Elizabeth I.' Georgia Blain, author of Closed for Winter ...Show more
$22.99
AUD
Category: Historical Fiction | Series: The\Wolf Hall Trilogy Ser.
An astounding literary accomplishment, Bring Up the Bodies is the story of this most terrifying moment of history, by one of our greatest living novelists. 'Our most brilliant English writer' Guardian Bring Up the Bodies unlocks the darkly glittering court of Henry VIII, where Thomas Cromwell is now chi ef minister. With Henry captivated by plain Jane Seymour and rumours of Anne Boleyn's faithlessness whispered by all, Cromwell knows what he must do to secure his position. But the bloody theatre of the queen's final days will leave no one unscathed. 'A great novel of dark and dirty passions, public and private. A truly great story' Financial Times 'In another league. This ongoing story of Henry VIII's right-hand man is the finest piece of historical fiction I have ever read' Sunday Telegraph ...Show more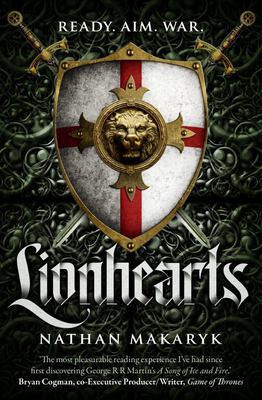 $32.99
AUD
Category: Historical Fiction
History and myth collide in Nathan Makaryk's Lionhearts, a riveting story of vengeance, redemption and war, perfect for fans of Game of Thrones... At the Publisher's request, this title is being sold without Digital Rights Management Software (DRM) applied.
$29.99
AUD
Category: Historical Fiction
For fans of The Paris Wife and The Crown, this stunning novel tells the true story of the American divorcée who captured Prince Edward's heart before he abdicated his throne for Wallis Simpson. In the summer of 1926, when Thelma Morgan marries Viscount Duke Furness after a whirlwind romance, she's immer sed in a gilded world of extraordinary wealth and privilege. For Thelma, the daughter of an American diplomat, her new life as a member of the British aristocracy is like a fairy tale - even more so when her husband introduces her to Edward, Prince of Wales. In a twist of fate, her marriage to Duke leads her to fall headlong into a love affair with Edward. But happiness is fleeting, and their love is threatened when Thelma's sister, Gloria Morgan Vanderbilt, becomes embroiled in a scandal with far-reaching implications. As Thelma sails to New York to support Gloria, she leaves Edward in the hands of her trusted friend Wallis, never imagining the consequences that will follow. Bryn Turnbull takes readers from the raucous glamour of the Paris Ritz and the French Riviera to the quiet, private corners of St. James's Palace in this sweeping story of love, loyalty and betrayal. ...Show more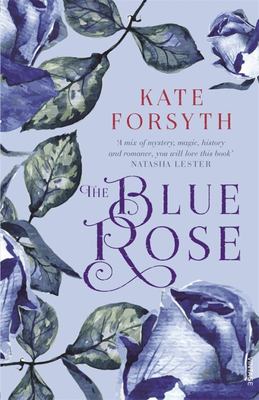 $32.99
AUD
Category: Historical Fiction
Viviane de Faitaud has grown up alone at the Chateau de Belisama-sur-le-Lac in Brittany, for her father, the Marquis de Ravoisier, lives at the court of Louis XVI in Versailles. After a hailstorm destroys the chateau's orchards, gardens and fields an ambitious young Welshman, David Stronach, accepts the commission to plan the chateau's new gardens in the hope of making his name as a landscape designer. David and Viviane fall in love, but it is an impossible romance. Her father has betrothed her to a rich duke who she is forced to marry and David is hunted from the property. Viviane goes to court and becomes a maid-in-waiting to Marie-Antoinette and a member of the extended royal family. Angry and embittered, David sails away from England with Lord Macartney, the British ambassador, who hopes to open up trade with Imperial China. In Canton, the British embassy at last receives news from home, including their first reports of the French Revolution. David hears the story of 'The Blue Rose', a Chinese fable of impossible love, and discovers the blood-red rose growing in the wintry garden. He realises that he is still in love with Viviane and must find her. Viviane escapes the guillotine and returns to the ruin of Chateau de Belisima to rebuild her life. David carrying a cluster of rosehips finds her there, and together they decide to grow the fabled red rose of China in France.   ...Show more