$19.99
AUD
Category: Historical Fiction | Series: The\Last Kingdom Ser.
The fifth installment of Bernard Cornwell's bestselling Saxon Tales chronicling the epic saga of the making of England, "like Game of Thrones, but real" (The Observer, London)--the basis for The Last Kingdom, the hit BBC America television series. At the end of the ninth century, King Alfred of Wessex is in ill health; his heir, an untested youth. His enemy, the Danes, having failed to conquer Wessex, now see their chance for victory. Led by the sword of savage warrior Harald Bloodhair, the Viking hordes attack. But Uhtred, Alfred's reluctant warlord, proves his worth, outwitting Harald and handing the Vikings one of their greatest defeats. For Uhtred, the sweetness of victory is soon overshadowed by tragedy. Breaking with Alfred, he joins the Vikings, swearing never again to serve the Saxon king. Instead, he will reclaim his ancestral fortress on the Northumbrian coast. Allied with his old friend Ragnar-and his old foe Haesten-he aims to invade and conquer Wessex itself. But fate has different plans . . . In The Burning Land, Bernard Cornwell, "the reigning king of historical fiction" (USA Today), delivers a rousing saga of Anglo-Saxon England-an irresistible new chapter in his thrilling Saxon Tales, the epic story of the birth of England and the legendary king who made it possible. ...Show more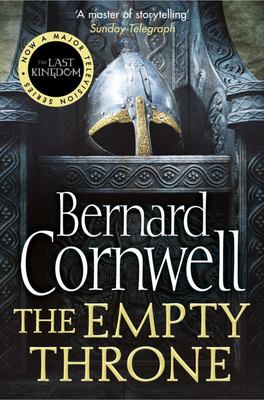 $19.99
AUD
Category: Historical Fiction | Series: The\Last Kingdom Ser.
The eighth installment of Bernard Cornwell's New York Times bestselling series chronicling the epic saga of the making of England, "like Game of Thrones, but real" (The Observer, London)--the basis for The Last Kingdom, the hit television series. Britain, early tenth century AD: a time of change. There are new raids by the Vikings from Ireland and turmoil among the Saxons over the leadership of Mercia. A younger generation is taking over. Æthelred, the ruler of Mercia, is dying, leaving no legitimate heir. The West Saxons want their king, but Uhtred has long supported Æthelflaed, sister to King Edward of Wessex and widow of Æthelred. Widely loved and respected, Æthelflaed has all the makings of a leader--but could Saxon warriors ever accept a woman as their ruler? The stage is set for rivals to fight for the empty throne. ...Show more
$45.00
AUD
Category: Historical Fiction | Series: The Wolf Hall Trilogy | Reading Level: very good
The long-awaited sequel to Wolf Hall and Bring Up The Bodies; the stunning conclusion to Hilary Mantel's Man Booker Prize-winning Thomas Cromwell trilogy. 'If you cannot speak truth at a beheading, when can you speak it?'. England, May 1536. Anne Boleyn is dead, decapitated in the space of a heartbeat by a hired French executioner. As her remains are bundled into oblivion, Thomas Cromwell breakfasts with the victors. The blacksmith's son from Putney emerges from the spring's bloodbath to continue his climb to power and wealth, while his formidable master, Henry VIII, settles to short-lived happiness with his third queen, before Jane dies giving birth to the male heir he most craves. Cromwell is a man with only his wits to rely on; he has no great family to back him, no private army. Despite rebellion at home, traitors plotting abroad and the threat of invasion testing Henry's regime to breaking point, Cromwell's robust imagination sees a new country in the mirror of the future. But can a nation, or a person, shed the past like a skin? Do the dead continually unbury themselves? What will you do, the Spanish ambassador asks Cromwell, when the king turns on you, as sooner or later he turns on everyone close to him? With The Mirror & the Light, Hilary Mantel brings to a triumphant close the trilogy she began with Wolf Hall and Bring Up The Bodies. She traces the final years of Thomas Cromwell, the boy from nowhere who climbs to the heights of power, offering a defining portrait of predator and prey, of a ferocious contest between present and past, between royal will and a common man's vision: of a modern nation making itself through conflict, passion and courage.     ...Show more
$29.99
AUD
Category: Historical Fiction
For fans of The Paris Wife and The Crown, this stunning novel tells the true story of the American divorcée who captured Prince Edward's heart before he abdicated his throne for Wallis Simpson. In the summer of 1926, when Thelma Morgan marries Viscount Duke Furness after a whirlwind romance, she's immer sed in a gilded world of extraordinary wealth and privilege. For Thelma, the daughter of an American diplomat, her new life as a member of the British aristocracy is like a fairy tale - even more so when her husband introduces her to Edward, Prince of Wales. In a twist of fate, her marriage to Duke leads her to fall headlong into a love affair with Edward. But happiness is fleeting, and their love is threatened when Thelma's sister, Gloria Morgan Vanderbilt, becomes embroiled in a scandal with far-reaching implications. As Thelma sails to New York to support Gloria, she leaves Edward in the hands of her trusted friend Wallis, never imagining the consequences that will follow. Bryn Turnbull takes readers from the raucous glamour of the Paris Ritz and the French Riviera to the quiet, private corners of St. James's Palace in this sweeping story of love, loyalty and betrayal. ...Show more
Hamnet
by Maggie O'Farrell
$32.99
AUD
Category: Historical Fiction
Winner of the The Women's Prize for Fiction 2020.   A stunning new departure for Maggie O'Farrell's fiction, Hamnet is the heart-stopping story behind Shakespeare's most famous play. TWO EXTRAORDINARY PEOPLE. A LOVE THAT DRAWS THEM TOGETHER. A LOSS THAT THREATENS TO TEAR THEM APART. On a summer's day in 1596, a young girl in Stratford-upon-Avon takes to her bed with a fever. Her twin brother, Hamnet, searches everywhere for help. Why is nobody at home? Their mother, Agnes, is over a mile away, in the garden where she grows medicinal herbs. Their father is working in London. Neither parent knows that one of the children will not survive the week. HAMNET is a novel inspired by the son of a famous playwright. It is a story of the bond between twins, and of a marriage pushed to the brink by grief. It is also the story of a kestrel and its mistress; flea that boards a ship in Alexandria; and a glovemaker's son who flouts convention in pursuit of the woman he loves. Above all, it is a tender and unforgettable reimagining of a boy whose life has been all but forgotten, but whose name was given to one of the most celebrated plays ever written. ...Show more
$29.99
AUD
Category: Historical Fiction
War imprisoned them. Friendship set them free. 'Moving and authentic' Dinah Jefferies 'Vivid, heart-rending and so, so beautiful ' Jenny Ashcroft 'A beautiful, tender and fascinating story' Sinead Moriarty 'moving and utterly unforgettable' Catherine Ryan Howard 'Beautiful ... warm, loveable characters who had me rooting for them all the way' Tracy Rees 'An absolute treat' Liz Nugent China, 1941. With Japan's declaration of war on the Allies, Elspeth Kent's future changes forever. When soldiers take control of the missionary school where she teaches, comfortable security is replaced by rationing, uncertainty and fear. Ten-year-old Nancy Plummer has always felt safe at Chefoo School. Now the enemy, separated indefinitely from anxious parents, the children must turn to their teachers - to Miss Kent and her new Girl Guide patrol especially - for help. But worse is to come when the pupils and teachers are sent to a distant internment camp. Unimaginable hardship, impossible choices and danger lie ahead. Inspired by true events, this is the unforgettable story of the life-changing bonds formed between a young girl and her teacher, in a remote corner of a terrible war. ...Show more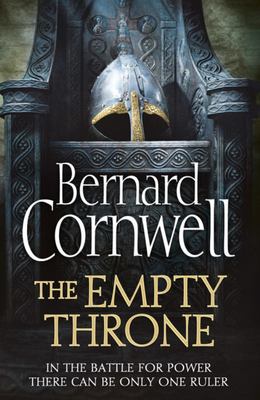 $29.99
AUD
Category: Historical Fiction | Series: The Warrior Chronicles
The new novel in Bernard Cornwell's number one bestselling series The Warrior Chronicles, on the making of England and the fate of his great hero, Uhtred of Bebbanburg. The forces of Wessex and Mercia have united against the Danes, but instability and the threat of Viking raids still hang heavy over Bri tain's kingdoms. For Aethelred, Lord of the Mercians, is dying, leaving no heir and the stage is set for rivals to fight for the throne. Uhtred of Bebbanburg, Mercia's greatest warrior, has always supported Athelflaed to be Mercia's next ruler, but will the aristocracy ever accept a woman as their leader? Even one who is Aethelred's widow and sister to the king of Wessex? As the Mercians squabble and the West Saxons try to annex their country, new enemies appear on the northern frontier. The Saxons desperately need strong leadership, but instead they are fighting for an empty throne and threatening to undo the unity and strength they have fought so hard to achieve. Bernard Cornwell's new novel is an outstanding tale of a country torn apart by invasions and dynastic strife, from a master storyteller. ...Show more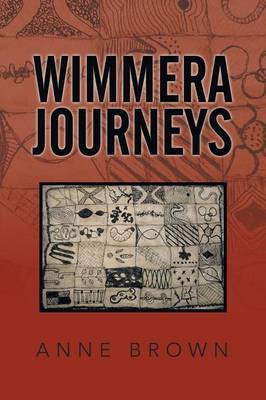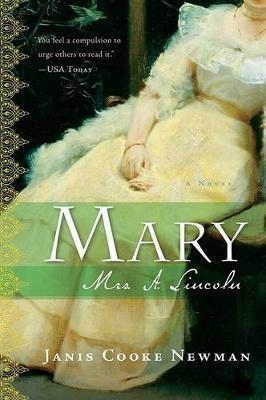 Mary
by Janis Cooke Newman
$34.99
AUD
Category: Historical Fiction
A fascinating and intimate novel of the life of Mary Todd Lincoln, narrated by the First Lady herself Mary Todd Lincoln is one of history s most misunderstood and enigmatic women. She was a political strategist, a supporter of emancipation, and a mother who survived the loss of three children and the as sassination of her beloved husband. She also ran her family into debt, held seances in the White House, and was committed to an insane asylum which is where Janis Cooke Newman s debut novel begins. From her room in Bellevue Place, Mary chronicles her tempestuous childhood in a slaveholding Southern family and takes readers through the years after her husband s death, revealing the ebbs and flows of her passion and depression, her poverty and ridicule, and her ultimate redemption." ...Show more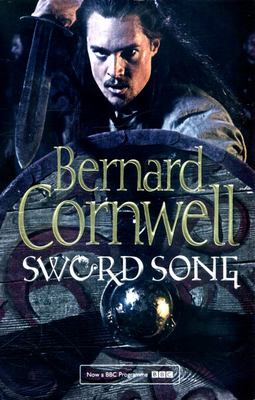 $19.99
AUD
Category: Historical Fiction | Series: The Last Kingdom Series
ENGLAND IS BORN. BBC2's major TV series THE LAST KINGDOM is based on Bernard Cornwell's bestselling novels on the making of England and the fate of his great hero, Uhtred of Bebbanburg. Sword Song is the fourth book in the series. Season 2 of the epic TV series premiers this March. It is 885. England is at peace; the Danes rule the north and King Alfred holds the south. But trouble stirs when a band of Vikings invade London. Uhtred of Bebbanburg, Alfred's greatest warrior, must lead his men to attack the Viking raiders in the south. But his allegiance to the King will be tested in perhaps the most threatening way yet. ...Show more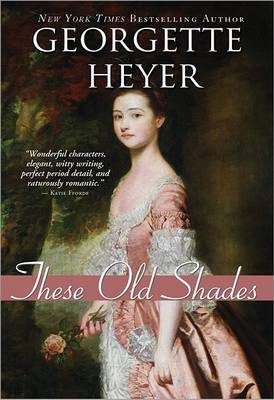 $27.99
AUD
Category: Historical Fiction
Set in the Georgian period, about 20 years before the Regency, These Old Shades is considered to be the book that launched Heyer's career. It features two of Heyer's most memorable characters: Justin Alastair, the Duke of Avon, and Leonie, whom he rescues from a life of ignomy and comes to love and marr y. The Duke is known for his coldness of manner, his remarkable omniscience, and his debauched lifestyle. Late one evening, he is accosted by a young person dressed in ragged boy's clothing running away from a brutal rustic guardian. The Duke buys "Leon" and makes the child his page. "Leon" is in fact Leonie, and she serves the Duke with deep devotion. When he uncovers the true story of her birth, he wreaks an unforgettable revenge on her sinister father in a chilling scene of public humiliation. PRAISE FOR GEORGETTE HEYER: "Our Georgette Heyer display of the Sourcebooks reprints has been a huge success, not only to those early fans like myself, but to many new readers who appreciate her style and wit." Nancy Olson, Quail Ridge Books, Raleigh, NC "Reading Georgette Heyer is the next best thing to reading Jane Austen." Publishers Weekly "Wonderful characters, elegant, witty writing, perfect period detail, and rapturously romantic. Georgette Heyer achieves what the rest of us only aspire to." Katie Fforde "Absolute monarch of the Regency romance." Kirkus Reviews ...Show more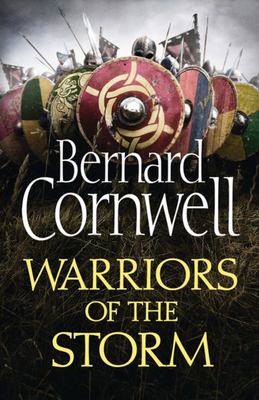 $29.99
AUD
Category: Historical Fiction | Series: The\Last Kingdom Ser.
The new novel in Bernard Cornwell's number one bestselling series on the making of England and the fate of his great hero, Uhtred of Bebbanburg. BBC2's major TV show THE LAST KINGDOM is based on the first two books in the series. A fragile peace is about to be broken... King Alfred's son Edward and form idable daughter, Æthelflaed, rule Wessex, Mercia and East Anglia. But all around the restless Northmen, eyeing the rich lands and wealthy churches, are mounting raids. Uhtred of Bebbanburg, the kingdoms' greatest warrior, controls northern Mercia from the strongly fortified city of Chester. But forces are rising up against him. Northmen allied to the Irish, led by the fierce warrior Ragnall Ivarson, are soon joined by the Northumbrians, and their strength could prove overwhelming. Despite the gathering threat, both Edward and Æthelflaed are reluctant to move out of the safety of their fortifications. But with Uhtred's own daughter married to Ivarson's brother, who can be trusted? In the struggle between family and loyalty, between personal ambition and political commitment, there will be no easy path. But a man with a warrior's courage may be able to find it. Such a man is Uhtred,and this may be his finest hour. ...Show more