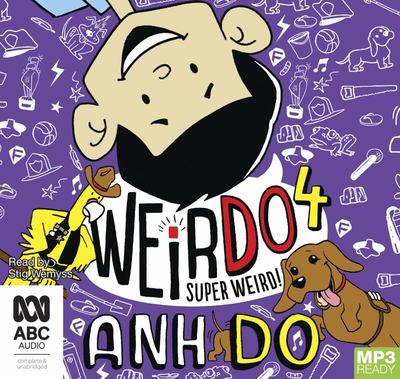 Super Weird!
by Anh Do; Stig Wemyss (Read by)
$19.95
AUD
Category: Junior MP3 | Series: WeirDo Ser.
Weir's back and super weird!Guess what?Our new puppy FiDo is super weird, like us! Perfect!Dad's training to become a firefighter, while Weir's busy with Pet Day! Will FiDo and Blockhead freeze up or find fame?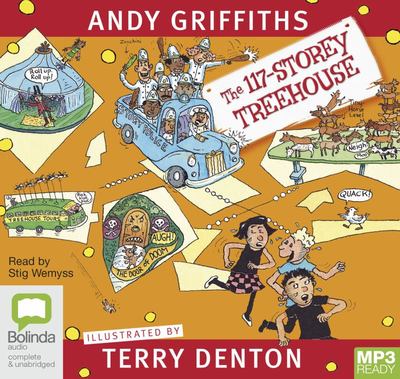 $24.95
AUD
Category: Junior MP3 | Series: Treehouse Ser.
Andy and Terry's tree house now has 13 new storeys, including a tiny-horse level, a pyjama-party room, an Underpants Museum, a photobombing booth, a waiting room, a Door of Doom, a circus, a giant-robot-fighting arena, a traffic school, a water-ski park filled with flesh-eating piranhas and a tree house visitor centre with a 24-hour information desk, a penguin-powered flying tree house tour bus and a gift shop.Well, what are you waiting for? Come on up! ...Show more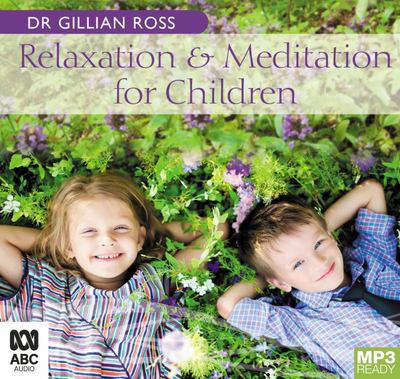 $12.95
AUD
Category: Junior MP3
The four sessions in this audiobook are designed for primary aged children but with encouragement pre-school children will also find them enjoyable and beneficial. The first two sessions are relaxation practices and are best done lying down. With the help of relaxing music, breath awareness and visualis ations, Gillian guides young listeners into experiences of deep relaxation. The second two sessions are sitting meditations and introduce children to skills for calming their mind. These meditation practices are ideal for children in a classroom setting. ...Show more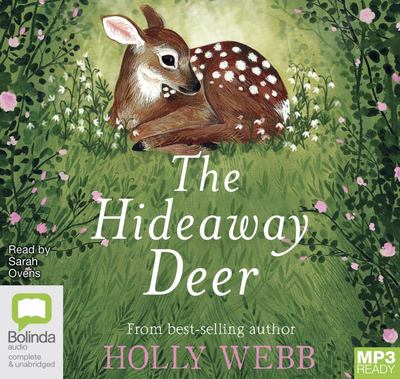 Hideaway Deer, The
by Holly Webb; Sarah Ovens (Read by)
$19.95
AUD
Category: Junior MP3
When Lola moves house she can?t help feeling sad to leave her old friends and life behind. She?s always been shy and worries it?ll be hard to make friends at her new school. It?s not all scary, though. Lola loves her new home with its rambling garden and the deer that sometimes wander in through the bro ken fence. Then one day she comes across a fawn who seems to be in trouble. Lola is determined to do everything she can to help the terrified little deer, but will she be able to do it on her own? ...Show more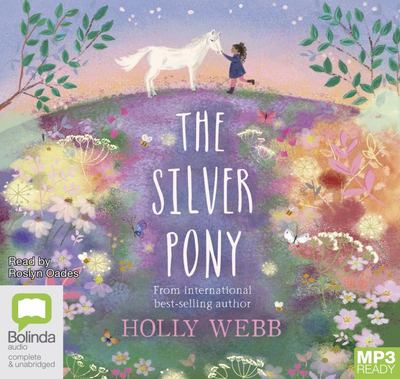 The Silver Pony
by Holly Webb; Roslyn Oades (Read by)
$24.95
AUD
Category: Junior MP3
Daisy loves watching the ponies that wander wild through the woods near her home. They're beautiful but she's always been afraid to get too close.Then one day, to Daisy's amazement, a pretty silvery-white pony approaches her. Can it tell how much Daisy needs a friend?
$19.95
AUD
Category: Junior MP3
Old Mother Goose may know all the nursery rhymes, but it's Daddy Goose who knows the stories! Welcome to the Daddy Goose collection of five-minute stories, made from everyone's favourite nursery rhymes. Now children everywhere can find out who put Humpty together again, why the cow jumped over the moon and more! ...Show more
$19.95
AUD
Category: Junior MP3
Nobody believes Barney when he says he's discovered a boy living wild in the dump. But for Barney, Stig is totally real. Everybody had told Barney not to play to near the edge of the chalk pit. But today was one of those grey days when there was nothing to do and nowhere to go. Except to the chalk pit. The dump. Barney is a solitary little boy, given to wandering off by himself. One day he is lying on the edge of a disused chalk-pit when it gives way and he lands in a sort of cave. Here he meets 'somebody with a lot of shaggy hair and two bright black eyes' wearing a rabbit skin and speaking in grunts. He names him Stig. Of course nobody believes Barney when he tells his family all about Stig, but for Barney cave-man Stig is totally real. They become great friends, learning each others ways and embarking on a series of unforgettable adventures. ...Show more
$19.95
AUD
Category: Junior MP3 | Series: Funny Kid Ser.
Every kid wants to laugh, but Max is the boy who can make it happen.Only now he's been forced to join the local ice-hockey team, and there's nothing funny about slipping over and getting a frozen bum. Or is there?Max is the funny kid ... and this time he's skating on thin ice!Epic fails, a wrestling rhi noceros called Roxanne, fake news, locker rooms filled with popcorn and the dreaded return of Mr Armstrong are just some of the things in store for Max and his friends in this brand-new Funny Kid adventure. ...Show more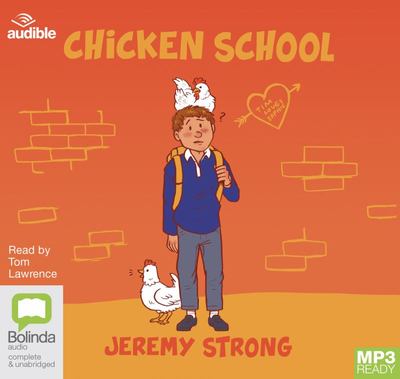 Chicken School
by Jeremy Strong; Tom Lawrence (Read by)
$19.95
AUD
Category: Junior MP3
Tim thinks he has the most boring family in the world. There's no way that the sparkly Sophie in his class is ever going to look at him. School is boring too, because they all have to follow a very boring timetable, insisted on by Mr Dedman, the head. All Tim can do is invent the most amazing fantasy st ories in which he is a superhero, rescuing Sophie from dreadful danger. And then the graffiti starts appearing in school - and it's all about chickens: 'this building is full of chickens', 'Dedman's chicken factory' and so on. Who is writing it? Why is Mr Dedman so apoplectic about chickens? As if the mystery at school wasn't enough, Tim discovers his father dressing up as Wonder Woman ... Suddenly, boring starts to look very good indeed. ...Show more