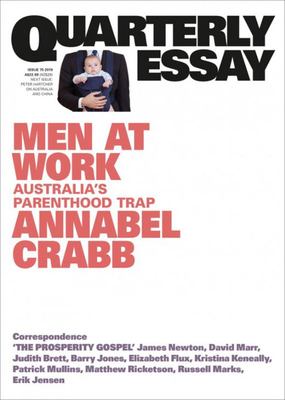 $22.99
AUD
Category: Literary Studies | Reading Level: 4 Non Fiction
When New Zealand Prime Minister Jacinda Ardern announced her pregnancy, the headlines raced around the world. But when Scott Morrison and Josh Frydenberg became the first Prime Minister and Treasurer duo since the 1970s to take on those roles while bringing up primary-school-aged children, this detail p assed largely without notice. Why do we accept that fathers will be absent? Why do so few men take parental leave in this country? In the last half-century, women have revolutionised the way we work and live. But men's lives have changed remarkably little in that time. Why is that? Is it because men don't want to change? Or is it because, every day in various ways, we tell them they shouldn't?" In this Quarterly Essay, Annabel Crabb deploys political observation, workplace research and her characteristic humour and intelligence to argue that gender equity cannot be achieved until men are as free to leave the workplace (when their lives demand it) as women are to enter it. ...Show more
$29.99
AUD
Category: Literary Studies | Reading Level: 6.5 Wellbeing
A galvanising critique of the forces vying for our attention - and our personal information - that redefines what we think of as productivity and reveals what we've been too distracted to see about ourselves and our world. Nothing is harder to do these days than nothing. But in a world where our value is determined by our data productivity, doing nothing may be our most important form of resistance. So argues artist and critic Jenny Odell in this field guide to slowing down. Odell sees our attention as the most precious - and overdrawn - resource we have. Once we can start paying a new kind of attention, we can undertake bolder forms of political action, reimagine humanity's role in the environment, and arrive at a more meaningful understanding of happiness and fulfilment. Far from a simple anti-technology screed, or a pointless back-to-nature meditation, How to Do Nothing is an action plan for thinking beyond capitalist narratives of efficiency and value. Provocative, timely and utterly persuasive, it shows us how to preserve our inner lives and bring about change in a world that needs this more than ever. 'A manifesto for the internet age.'-The A.V. Club 'An invigorating meditation on ways of seeing and being more present ... It's a book that could change you for the better.'-LitHub ...Show more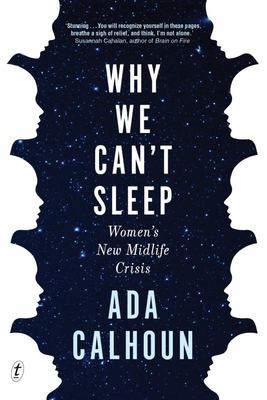 $32.99
AUD
Category: Literary Studies
When Ada Calhoun found herself in the throes of a midlife crisis, she thought that she had no right to complain. She was married with children and a good career. So why did she feel miserable? And why did it seem that the women around her were miserable, too? Calhoun decided to find some answers. She lo oked into housing costs, HR trends, credit card debt averages and divorce data. At every turn, she saw a pattern: sandwiched between the Boomers and the Millennials, Gen X women were facing new problems as they entered middle age, problems that were largely overlooked. Speaking with women across America about their experiences as the generation raised to 'have it all', Calhoun found that most were exhausted, terrified about money, under-employed, and overwhelmed. Instead of being heard, they were told instead to lean in, take 'me-time', or make a chore chart to get their lives and homes in order. In Why We Can't Sleep, Calhoun opens up the cultural and political contexts of this predicament and offers solutions for how to pull oneself out of the abyss--and keep the next generation of women from falling in. The result is reassuring, empowering and essential reading for all middle-aged women, and anyone who hopes to understand them. Ada Calhoun has written for the New York Times, New York Magazine and the New York Post. She is the author of Wedding Toasts I'll Never Giveand St. Marks Is Dead, which was named a New York Times Editors' Choice and a Boston Globe Best Book of the Year. 'This is the book of our generation. Ada Calhoun brilliantly encapsulates the struggle and confusion that is the Gen X woman's experience in middle age. And by placing this condition into the context of the generations coming before and after, she makes sense of how it is that we're so surprised that we have failed at having it all. Heavily researched, expertly paced and seamlessly woven together, Why We Can't Sleepprovides an 'aha' moment that at once validates our experience and establishes a sense of community and hope.' Janet Krone Kennedy, PhD, Clinical Psychologist, author of The Good Sleeper and founder of NYC Sleep Doctor 'Ada Calhoun's soulful investigation into the complex landscape women in midlife face today is downright stunning. Calhoun has captured the voices--some broken, some resilient, many barely staying afloat--of over 200 women from around the country and in doing so, shown us how much we share in divisive times. You will recognise yourself in these pages, breathe a sigh of relief, and think, I'm not alone.' Susannah Cahalan, author of the New York Times bestselling Brain on Fire ...Show more
$17.99
AUD
Category: Literary Studies
One of America's most influential political activists on issues of equality and gender, Gloria Steinem answers fundamental questions about leadership and what really matters to her.
$17.99
AUD
Category: Literary Studies | Series: TLS Bks. | Reading Level: 4 Non Fiction
What makes a hero? Who better to answer that question than Lee Child... 'It's Lee Child. Why would you not read it?'- Karin Slaughter'. I don't know another author so skilled at making me turn the page' - The Times In his first work of nonfiction, the creator of the multimillion-selling Jack Reacher series explores the endurance of heroes from Achilles to Bond, showing us how this age-old myth is a fundamental part of what makes us human. He demonstrates how hero stories continue to shape our world - arguing that we need them now more than ever. From the Stone Age to the Greek Tragedies, from Shakespeare to Robin Hood, we have always had our heroes. The hero is at the centre of formative myths in every culture and persists to this day in world-conquering books, films and TV shows. But why do these characters continue to inspire us, and why are they so central to storytelling? Scalpel-sharp on the roots of storytelling and enlightening on the history and science of myth, The Hero is essential reading for anyone trying to write or understand fiction. Child teaches us how these stories still shape our minds and behaviour in an increasingly confusing modern world, and with his trademark concision and wit, demonstrates that however civilised we get, we'll always need heroes. ...Show more
$32.99
AUD
Category: Literary Studies | Reading Level: 4 Non Fiction
JANE PERLEZ: "A tightly written, easy-to-read drama, the story of Hollywood mogul Harvey Weinstein and his decades-long sexual harassment of young women, from famous actresses to his assistants. It took guts, persuasive powers, and amazing journalism by two New York Times reporters to unlock the sordid secrets that launched the #MeToo Movement. It's all here."   'We were determined, from the start, to give a voice to the voiceless.' KANTOR AND TWOHEY On October 5, 2017, the New York Times published an article by Jodi Kantor and Megan Twohey that helped change the world. For months Kantor and Twohey had been having confidential discussions with top actresses, former Weinstein employees and other sources, learning of disturbing, long-buried allegations. The journalists meticulously picked their way through a web of decades-old secret payouts and non-disclosure agreements, pressed some of the most famous women in the world – and some unknown ones – to risk going on the record, and faced down Weinstein, his team of high-priced defenders, and even his private investigators.In She Said, Kantor and Twohey relive in real-time what it took to break the story and give an up-close portrait of the forces they were up against. They describe the experiences of the women who spoke up – for the sake of other women, for future generations, and for themselves. Their stories have never been told in this way before. ...Show more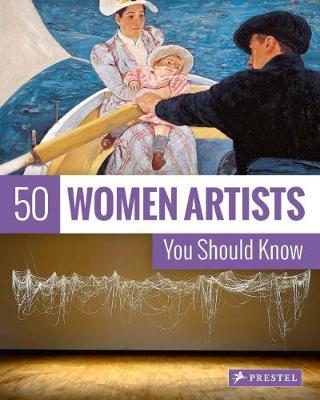 $39.99
AUD
Category: Literary Studies
Now available in a new edition, this book offers more than 500 years of achievements in art by women. This beautifully produced, richly detailed, and comprehensive survey of fifty influential women artists from the Renaissance to the Post-Modern era details their vast contributions to the art world. Fro m the Early Baroque painter Artemisia Gentileschi and the seventeenth-century illustrator Maria Sibylla Merian to Impressionist Mary Cassatt and Berthe Morisot, and to modern icons such as Frida Kahlo, Georgia O'Keeffe and Louise Bourgeois, the most important female artists are profiled in this book in chronologically arranged double-page spreads. There is a succinct biography for each artist, together with information outlining her accomplishments and influence, additional resources for further study, and, best of all, brilliant full-color reproductions of the artist's works. Packed with information, this stunning and absorbing book showcases the remarkable artistic contributions of women throughout history. ...Show more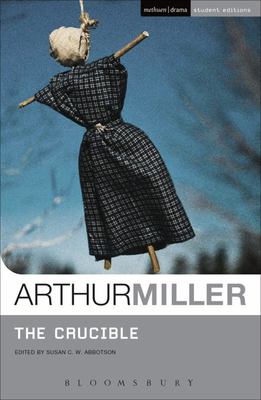 $22.99
AUD
Category: Literary Studies | Series: Methuen Student Editions Ser.
The Crucible is a powerful indictment of McCarthyism and the 'frontier mentality' of Cold War America, published in Penguin Modern Classics.Arthur Miller's classic parable of mass hysteria draws a chilling parallel between the Salem witch-hunt of 1692 - 'one of the strangest and most awful chapters in h uman history' - and the American anti-communist purges led by Senator McCarthy in the 1950s. The story of how the small community of Salem is stirred into madness by superstition, paranoia and malice, culminating in a violent climax, is a savage attack on the evils of mindless persecution and the terrifying power of false accusations.If you enjoyed The Crucible, you might like Miller's Death of a Salesman, also available in Penguin Modern Classics.'One of a handful of great plays that will both survive the twentieth century and bear witness to it'John Peter, Sunday Times ...Show more
$24.99
AUD
Category: Literary Studies
The feminine mystic is one who gathers the pain of the world into her arms and transmutes it with "wild mercy"--a merging of fierce courage with the unstoppable forces of forgiveness, compassion, and love. And she is needed now more than ever. "Women across cultural boundaries are rising with our echoin g yes in response to the collective call to step up and repair the broken world," writes Mirabai Starr. "We are rooting ourselves in our resounding no in the face of injustice to our fellow human beings and our Mother Earth." With Wild Mercy, Mirabai Starr inspires you to awaken your own inner mystic as you immerse yourself in the guidance of sages such as Teresa of Ávila, Mary Magdalene, Hildegard of Bingen, the ecstatic poet Mirabai, and the Sufi saint Rabia Basri; join with the archetypal energies of figures like Kuan Yin, Tara, Kali, Sophia, and the Shekinah; and find the light to guide your own journey of spiritual awakening and service in the world. ...Show more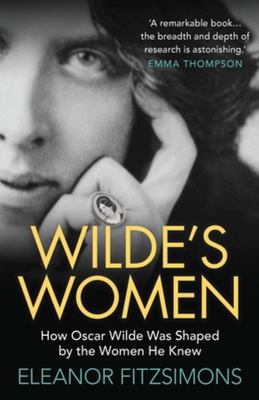 $19.99
AUD
Category: Literary Studies
Hailed as a gay icon and pioneer of individualism, Oscar Wilde's insistence that 'there should be no law for anybody' made him a staunch defender of gender equality. Throughout his life from his relationship with his extraordinary mother Jane and the tragedy of his sister Isola's early death to his acco mplished wife Constance and a coterie of other free-thinking writers, actors and artists, women were a central aspect of his life and career. Wilde's Women is the first book to tell the story of his female friends and colleagues who traded witticisms with Wilde but also gave him access to vital publicity and whose ideas he gave expression through his social comedies. Author Eleanor Fitzsimons reframes Wilde's story and his legacy through the women in his life including such fascinating figures as Florence Balcombe who left him for Bram Stoker, actress Lillie Langtry (for a while an inseparable friend) and his tragic and witty niece Dolly who bore a strong resemblance to the writer and loved fast cars, cocaine and foreign women. Full of fascinating detail and anecdotes Wilde's Women relates the untold story of how the writer played a vitally sympathetic role on behalf of many women and how they supported him in the midst of a changing Victorian society. ...Show more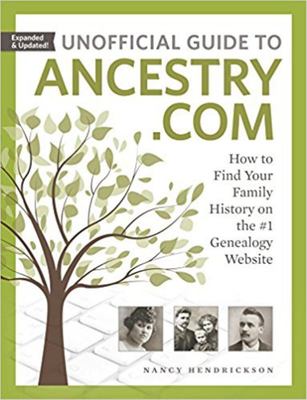 $46.99
AUD
Category: Literary Studies
Discover the secrets to Ancestry.com success! This book, newly revised and expanded, will help you get the most out of your Ancestry.com subscription. Inside, you'll discover how to take advantage of what the world's biggest genealogy website has to offer-and how to find answers to your genealogy questi ons within its billions of records and millions of AncestryDNA profiles. Each chapter includes step-by-step examples with illustrations to show you exactly how to apply search techniques to your genealogy. A new section on AncestryDNA will also help you understand and analyze your DNA test results. What You'll Learn: Timesaving tips for uncovering specific records, time periods and topics using Ancestry.com's search forms and Card Catalog, Details on Ancestry.com's historical record collections, including what you can expect to find in them, Step-by-step guides for creating and managing your family tree on Ancestry.com, plus how to connect with other users and utilize the site's powerful Hint system, Plain-language strategies for using your AncestryDNA results, including guides to your ethnicity report and DNA matches Book jacket. ...Show more