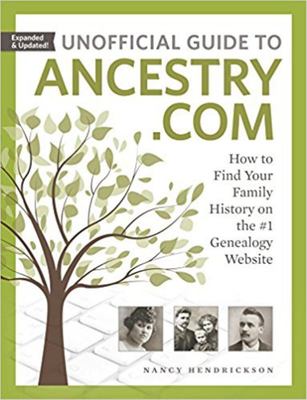 $46.99
AUD
Category: Literary Studies
Discover the secrets to Ancestry.com success! This book, newly revised and expanded, will help you get the most out of your Ancestry.com subscription. Inside, you'll discover how to take advantage of what the world's biggest genealogy website has to offer-and how to find answers to your genealogy questi ons within its billions of records and millions of AncestryDNA profiles. Each chapter includes step-by-step examples with illustrations to show you exactly how to apply search techniques to your genealogy. A new section on AncestryDNA will also help you understand and analyze your DNA test results. What You'll Learn: Timesaving tips for uncovering specific records, time periods and topics using Ancestry.com's search forms and Card Catalog, Details on Ancestry.com's historical record collections, including what you can expect to find in them, Step-by-step guides for creating and managing your family tree on Ancestry.com, plus how to connect with other users and utilize the site's powerful Hint system, Plain-language strategies for using your AncestryDNA results, including guides to your ethnicity report and DNA matches Book jacket. ...Show more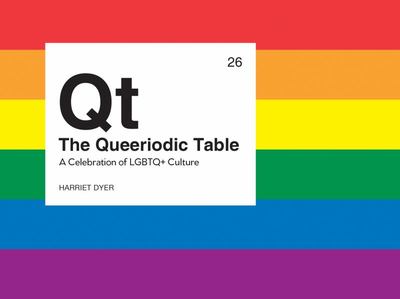 $22.99
AUD
Category: Literary Studies
A cleverly designed gift book playing on the 'periodic table' to celebrate all aspects of LGBTQ+ culture, in small, easy-to-digest sections. Celebrate the richness of modern queer culture and its vast history with this fascinating introduction to all the essential elements that helped sculpt the LGBTQ+ community up to the present day, including:   - the fascinating stories of queer pioneers like Marsha P. Johnson, celebrities, game-changers and unsung heroes alike   - the essential LGBTQ+ timeline of queer world history   - the biggest queer culture festivals and events in the world   - classic works of queer art, literature, music, TV and film.   This fabulous collection shines a light on the rich variety of elements to cheer about that form The Queeriodic Table. ...Show more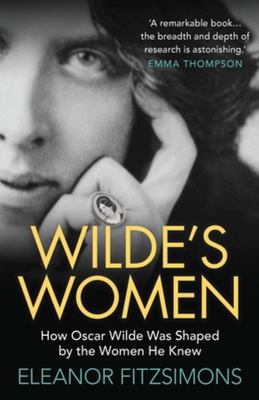 $19.99
AUD
Category: Literary Studies
Hailed as a gay icon and pioneer of individualism, Oscar Wilde's insistence that 'there should be no law for anybody' made him a staunch defender of gender equality. Throughout his life from his relationship with his extraordinary mother Jane and the tragedy of his sister Isola's early death to his acco mplished wife Constance and a coterie of other free-thinking writers, actors and artists, women were a central aspect of his life and career. Wilde's Women is the first book to tell the story of his female friends and colleagues who traded witticisms with Wilde but also gave him access to vital publicity and whose ideas he gave expression through his social comedies. Author Eleanor Fitzsimons reframes Wilde's story and his legacy through the women in his life including such fascinating figures as Florence Balcombe who left him for Bram Stoker, actress Lillie Langtry (for a while an inseparable friend) and his tragic and witty niece Dolly who bore a strong resemblance to the writer and loved fast cars, cocaine and foreign women. Full of fascinating detail and anecdotes Wilde's Women relates the untold story of how the writer played a vitally sympathetic role on behalf of many women and how they supported him in the midst of a changing Victorian society. ...Show more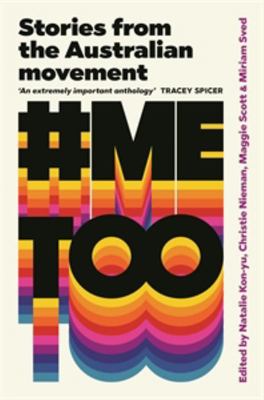 $32.99
AUD
Category: Literary Studies | Reading Level: 4 Non Fiction
#MeToo is not just about famous people ... If #MeToo is going to ultimately make the big difference we all want to see, it's got to mean something for [any] woman who gets harassed. - Julia Gillard This is the first collection that aims to make sense of the #MeToo movement in Australia. A collection th at follows Julia Gillard's imperative to listen to the stories of every women who faces sexual abuse, exploitation and harassment. Contributors cross boundaries of colour and class, ability and disability, region and industry. Like the movement itself, this is an anthology about unearthing and listening to the things that happen away from the public eye, in one-on-one moments, and that we can only know about when women speak up. But it is also an attempt to grapple with how this movement has evolved, about toxic masculinity, cyberhate, rape culture, a gendered economy. It is a collection that tries to create a forum for what happens next. Where we can go from here. Above all, this is an anthology that resists victimhood. ...Show more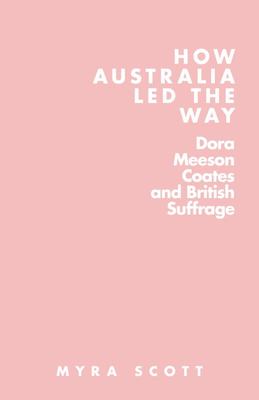 $29.99
AUD
Category: Literary Studies | Series: Chicago Guides to Writing, Editing, and Publishing
Economics is not a field that is known for good writing. Charts, yes. Sparkling prose, no. Except, that is, when it comes to Deirdre Nansen McCloskey. Her conversational and witty yet always clear style is a hallmark of her classic works of economic history, enlivening the dismal science and engaging r eaders well beyond the discipline. And now she's here to share the secrets of how it's done. Economical Writing is itself economical: a collection of thirty-five pithy rules for making your writing clear, concise, and effective. Proceeding from big-picture ideas to concrete strategies for improvement at the level of the paragraph, sentence, or word, McCloskey shows us that good writing, after all, is not just a matter of taste--it's a product of adept intuition and a rigorous revision process. Debunking stale rules, warning us that "footnotes are nests for pedants," and offering an arsenal of readily applicable tools and methods, she shows writers of all levels of experience how to rethink the way they approach their work, and gives them the knowledge to turn mediocre prose into magic. At once efficient and digestible, hilarious and provocative, Economical Writing lives up to its promise. With McCloskey as our guide, it's impossible not to see how any piece of writing--on economics or otherwise--can, and perhaps should be, a pleasure to read. ...Show more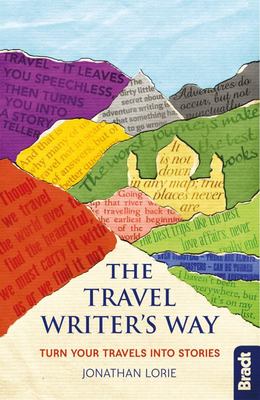 $34.99
AUD
Category: Literary Studies | Series: Bradt Travel Guides (Other Guides) Ser.
Whether you want to be the next Bill Bryson, set up a brilliant blog or simply make the best of your travel journal, this book will lead you along the travel writer's way. The Travel Writer's Way takes a ground-breaking approach to the craft of travel writing, with a 12-step programme of 'creative journ eys' specially tailored to develop your writing skills. Whether you want to write for pleasure or for publication, for friends or for the wider world, you'll find this book as inspiring as it is useful. It also contains invaluable advice from a galaxy of the finest travel writers, editors and bloggers, the first guide to gather insights from so many acclaimed experts. Paul Theroux, William Dalrymple, Colin Thubron, Geoff Dyer, Pico Iyer, Levison Wood, Dervla Murphy, Chris Stewart, Sara Wheeler and Simon Calder all share their top tips. Furthermore, there is practical information on establishing your blog, writing your book and submitting your articles to travel editors. Jonathan Lorie has more than 20 years' experience as travel writer, travel-magazine editor and travel-writing tutor. His is the ultimate guide for those who want to turn their travels into stories.- Advice from 40 of the world's top travel-writing experts- Practical, 12-step programme to improve your writing- How to publish and market your work as blogs, books or articles ...Show more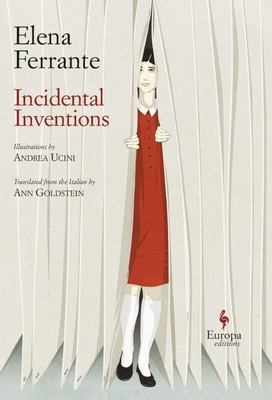 Incidental Inventions (HB)
by Elena Ferrante; Ann Goldstein (Translator); Andrea Ucini (Illustrator)
$29.99
AUD
Category: Literary Studies | Reading Level: 4 Non Fiction
"This is my last column, after a year that has scared and inspired me." With these words, Elena Ferrante, the bestselling author of My Brilliant Friend, bid farewell to her year-long collaboration with the Guardian. For a full year she penned short pieces, the subjects of which were suggested by editors at the Guardian, turning the writing process into a kind of prolonged interlocution; the subjects ranged from first love to climate change, from enmity among women to the adaptation of her novels to film and TV. As she said in her final column: "I have written as an author of novels, taking on matters that are important to me and that--if I have the will and the time--I'd like to develop within real narrative mechanisms." Here, then, are the seeds of possible future novels, the ruminations of an internationally beloved author, and the abiding preoccupations of a writer who has been called "one of the great novelists of our time" (the New York Times). Gathered here in a beautiful gift edition and accompanied by a new, original introduction by the author and Andrea Ucini's intelligent, witty, and beautiful illustrations, this is a must for all Ferrante fans. ...Show more
$16.99
AUD
Category: Literary Studies
Expectations around theatre for young people are too prescribed today. Adults have long-held views on what works are appropriate and yet among all this concern for young people's creativity, it is not acknowledged as art. For the young people who work in the sector, the word `value' is clouded by preced ent: we struggle to be heard. In a startling expose of a system in serious need of reconstruction, Giles calls for a review of the accepted attitudes, and the embrace of a different paradigm that places young people at the centre of change. We must un-learn the past hierarchies, empower the engagement of children as a legitimate collaboration, and recognise the power of instinctive play and imagination as intelligent modes of exploration. ...Show more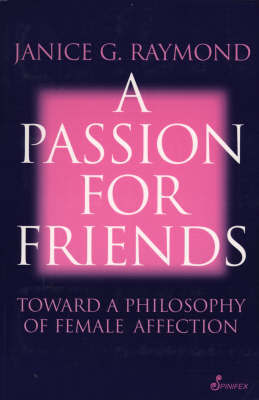 $29.95
AUD
Category: Literary Studies
Janice Raymond offers a vision of female friendship that is as exhilarating as it is controversial. In this feminist classic, she explores the many manifestations of friendship between women including the ancient Greek hetairai, the sisterhood of mediaeval nuns and the marriage resisters of China. Thou sands of women have created their own communities and destinies through friendship. She also examines the contemporary women's movement and its networks and friendships -- as well as the forces operating against friendship between women. A tough and clear-sighted analysis, and a book to read again and again. ...Show more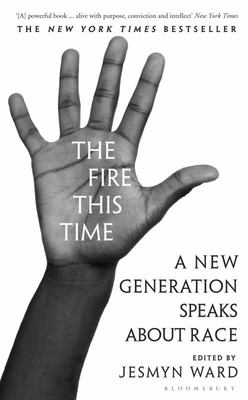 $24.99
AUD
Category: Literary Studies
THE NEW YORK TIMES BESTSELLEREdited by two-time National Book Award winner and Women's Prize shortlisted-author Jesmyn Ward, a timely and groundbreaking collection of essays and poems about race in AmericaIn this bestselling collection of essays and poems, Jesmyn Ward gathers a new generation of writers and thinkers to speak on race. From Claudia Rankine to Rachel Kaadzi Ghansah, Kiese Laymon to Carol Anderson, these voices shine a light on the darkest corners of American history, wrestle with the struggles the country faces today and imagine a better future. Envisioned as a response to The Fire Next Time, James Baldwin's groundbreaking 1963 essay collection, The Fire This Time considers the black experience in modern America. Significant progress has been made in the fifty years since Baldwin's essays were published, but America is a long distance away from a post-racial society - a truth that must be confronted if the country is to continue to work towards change.Baldwin's 'fire next time' is now upon us, and it needs to be talked about. Sage, urgent and impassioned, this is an essential collection edited by one of America's greatest writers. ...Show more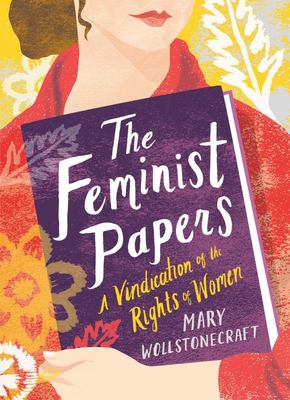 $24.99
AUD
Category: Literary Studies | Series: Women's Voices Ser.
Part of the Gibbs Smith Women's Voices series: A collection of literary voices written by, and for, extraordinary women--to encourage, challenge, and inspire. By the matriarch of feminism, Mary Wollstonecraft, A Vindication of the Rights of Womentackles womens-rights-as-human-rights decades before the w omen's suffrage movement began. In what is widely considered the very first feminist manifesto, Wollstonecraft argues on behalf of women's natural intellect and character--considered radical at the time, her writing has paved the way of progress for generations to come. Continue your journey in the Women's Voices series with Jane Eyre, by Charlotte Bronte (ISBN: 978-1-4236-5099-7), Hope Is the Thing with Feathers,the complete poems of Emily Dickinson (ISBN: 978-1-4236-5098-0), Little Women,by Louisa May Alcott (ISBN: 978-1-4236-5211-3), and The Yellow Wallpaper and Other Writings,by Charlotte Perkins Gilman (ISBN: 978-1-4236-5213-7). ...Show more