$24.99
AUD
Category: Literary Studies
'House in Gastouri for rent for 2 mths. Occupant travelling. Reasonable rent.' In a village on the island of Corfu, alone in the cottage of a man he's never met, a young Australian actor pieces together the strange life story of the Australian writer whose house he's living in. As he explores his surro undings and makes new friends, his own life begins to appear to him like an illuminating shadowplay of his absent host's. Set in the physical landscapes of the Greek islands, Adelaide and the suburbs of London, Robert Dessaix's second novel is about the nature of friendship, love, the ordinary and extraordinary. At its core is a perfectly placed meditation on literary landscapes – Home, Sappho, Cavafy and Chekhov – and the part art can play in making our lives beautiful. 'Robert Dessaix is one of Australia's finest writers, as this sad, funny and moving novel proves, again.' John Banville ...Show more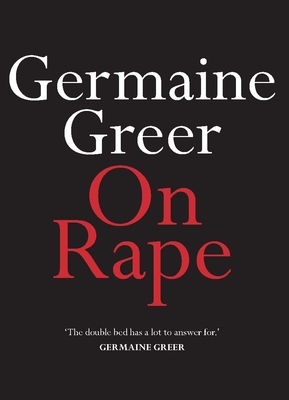 On Rape
by Germaine Greer
$14.99
AUD
Category: Literary Studies
It's time to rethink rape. Centuries of different approaches to rape - as inflicted by men on women - have got us nowhere. Rape statistics remain intractable: one woman in five will experience sexual violence. Very few rapes find their way into court. The crucial issue is consent, thought by some to be easy to establish and by others impossible. Sexual assault does not diminish; relations between the sexes do not improve; litigation balloons. In On Rape Germaine Greer argues there has to be a better way. ...Show more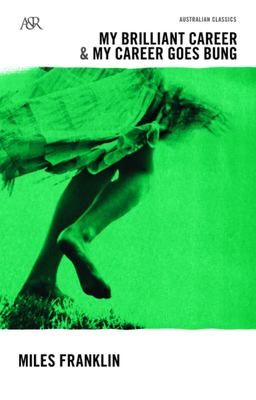 $14.99
AUD
Category: Literary Studies | Series: Australian Classics
'I am given to something which a man never pardons in a woman. You will draw away as though I were a snake when you hear.' With this warning, Sybylla confesses to her rich and handsome suitor that she is given to writing stories and bound, therefore, on a brilliant career. In this ironically titled and riotous first novel by Miles Franklin, originally published in 1901, Sybylla tells the story of growing up passionate and rebellious in rural NSW, where the most that girls could hope for was to marry or to teach. Sybylla will do neither, but that doesn't stop her from falling in love, and it doesn't make the choices any easier. Included in this edition is the sequel, My Career Goes Bung, which sees Sybilla amongst the literati in Sydney. ...Show more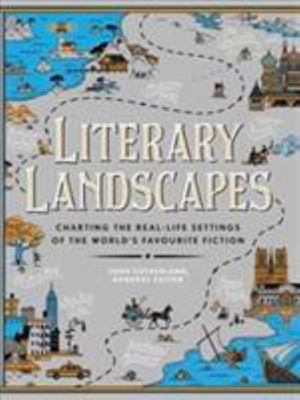 $49.99
AUD
Category: Literary Studies
Some stories couldn't happen just anywhere or any time - often the scenery , landscape or era is as central to the tale as any character- and just as easily recognised. Wh at adventures would Heidi have had without her mountain neighbours? W ould Jim Hawkins have experienced such an adventure had he not lived in mid - 1700s England? Literary Landscapes brings together an eclectic collage of over 50 familiar literary worlds paired with original maps and archive material, as well as illustrations and photography. In this collection of essays the reader will follow Leopold Bl oom's footsteps around Dublin, become immerse d in Les Mis rable's revolutionary Paris, feel the chill wind of Emily Brontë's Wuthering Heights, and hear the churning paddles of Mississippi steamboats in Mark Twain's Huckleberry Finn. The landscapes of enduring fictional characters and literary legends are vividly brought to life, evoking all the sights and sounds of the original works. For anyone wh o ever dreamt of escaping the everyday, Literary Landscapes will transport you to the greatest places in literature. ...Show more
$12.99
AUD
Category: Literary Studies | Series: Penguin Great Ideas Ser.
Timeless advice on the art of living well, from the celebrated Penguin Great Ideas series The writings of the ancient Roman philosopher Seneca offer powerful insights into stoicism, morality and the importance of reason, and continue to provide profound guidance to many through their eloquence, lucidity and wisdom. Throughout history, some books have changed the world. They have transformed the way we see ourselves - and each other. They have inspired debate, dissent, war and revolution. They have enlightened, outraged, provoked and comforted. They have enriched lives - and destroyed them. The Penguin Great Ideas series brings you the works of the great thinkers, pioneers, radicals and visionaries whose ideas shook civilization, and helped make us who we are. ...Show more
$54.99
AUD
Category: Literary Studies
A group of notable writers--including UK poet laureate Simon Armitage, Julian Barnes, Margaret MacMillan, and Jenny Uglow--celebrate our fascination with the houses of famous literary figures, artists, composers, and politicians of the past What can a house tell us about the person who lives there? Do we shape the buildings we live in, or are we formed by the places we call home? And why are we especially fascinated by the houses of the famous and often long-dead? In Lives of Houses, a group of notable biographers, historians, critics, and poets explores these questions and more through fascinating essays on the houses of great writers, artists, composers, and politicians of the past. Editors Kate Kennedy and Hermione Lee are joined by wide-ranging contributors, including Simon Armitage, Julian Barnes, David Cannadine, Roy Foster, Alexandra Harris, Daisy Hay, Margaret MacMillan, Alexander Masters, and Jenny Uglow. We encounter W. H. Auden, living in joyful squalor in New York's St. Mark's Place, and W. B. Yeats in his flood-prone tower in the windswept West of Ireland. We meet Benjamin Disraeli, struggling to keep up appearances, and track the lost houses of Virginia Woolf and Elizabeth Bowen. We visit Benjamin Britten in Aldeburgh, England, and Jean Sibelius at Ainola, Finland. But Lives of Houses also considers those who are unhoused, unwilling or unable to establish a home--from the bewildered poet John Clare wandering the byways of England to the exiled Zimbabwean writer Dambudzo Marechera living on the streets of London. With more than forty illustrations, Lives of Houses illuminates what houses mean to us and how we use them to connect to and think about the past. The result is a fresh and engaging look at house and home. Featuring Alexandra Harris on moving house ● Susan Walker on Morocco's ancient Roman House of Venus ● Hermione Lee on biographical quests for writers' houses ● Margaret Macmillan on her mother's Toronto house ● a poem by Maura Dooley, "Visiting Orchard House, Concord, Massachusetts"--the house in which Louisa May Alcott wrote and set her novel Little Women ● Felicity James on William and Dorothy Wordsworth's Dove Cottage ● Robert Douglas-Fairhurst at home with Tennyson ● David Cannadine on Winston Churchill's dream house, Chartwell ● Jenny Uglow on Edward Lear at San Remo's Villa Emily ● Lucy Walker on Benjamin Britten at Aldeburgh, England ● Seamus Perry on W. H. Auden at 77 St. Mark's Place, New York City ● Rebecca Bullard on Samuel Johnson's houses ● a poem by Simon Armitage, "The Manor" ● Daisy Hay at home with the Disraelis ● Laura Marcus on H. G. Wells at Uppark ● Alexander Masters on the fear of houses ● Elleke Boehmer on sites associated with Zimbabwean writer Dambudzo Marechera ● Kate Kennedy on the mental asylums where World War I poet Ivor Gurney spent the last years of his life ● a poem by Bernard O'Donoghue, "Safe Houses" ● Roy Foster on W. B. Yeats and Thoor Ballylee ● Sandra Mayer on W. H. Auden's Austrian home ● Gillian Darley on John Soane and the autobiography of houses ● Julian Barnes on Sibelius and Ainola ...Show more
$19.99
AUD
Category: Literary Studies | Series: Little People, Big Dreams
New in the critically acclaimed Little People, BIG DREAMS series, discover the incredible life of Maria Montessori, the pioneering teacher and researcher. Maria grew up in Italy at a time when girls didn't receive an equal education to boys. But Maria's mother was supportive of her dreams, and Maria we nt on to study medicine. She later became an early childhood expert--founding schools with her revolutionary educational theories and changing the lives of many children. This moving book features stylish and quirky illustrations and extra facts at the back, including a biographical timeline with historical photos and a detailed profile of the educator's life. Little People, BIG DREAMS is a best-selling series of books and educational games that explore the lives of outstanding people, from designers and artists to scientists and activists. All of them achieved incredible things, yet each began life as a child with a dream. This empowering series offers inspiring messages to children of all ages, in a range of formats. The board books are told in simple sentences, perfect for reading aloud to babies and toddlers. The hardcover versions present expanded stories for beginning readers. Boxed gift sets allow you to collect a selection of the books by theme. Paper dolls, learning cards, matching games, and other fun learning tools provide even more ways to make the lives of these role models accessible to children. Inspire the next generation of outstanding people who will change the world with Little People, BIG DREAMS! ...Show more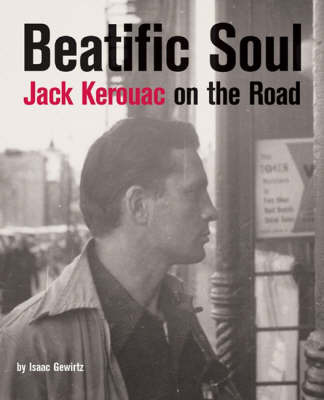 $36.00
AUD
$61.95
(41% off)
Category: Literary Studies
In Beatific Soul : Jack Kerouac on the Road, the writer's evolution is traced through material never before seen by the general public, from the Jack Herouac Archive of the New York Public Library's Henry W. and Albert A. Berg Collection of English and Americal Literature.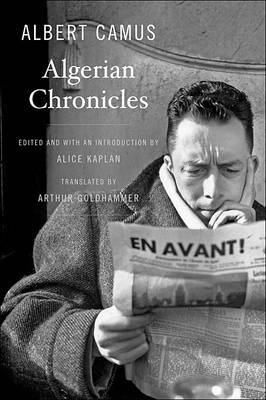 $29.99
AUD
Category: Literary Studies
More than fifty years after Algerian independence, Albert Camus' Algerian Chronicles appears here in English for the first time. Published in France in 1958, the same year the Algerian War brought about the collapse of the Fourth French Republic, it is one of Camus' most political works--an exploration of his commitments to Algeria. Dismissed or disdained at publication, today Algerian Chronicles, with its prescient analysis of the dead end of terrorism, enjoys a new life in Arthur Goldhammer's elegant translation. "Believe me when I tell you that Algeria is where I hurt at this moment," Camus, who was the most visible symbol of France's troubled relationship with Algeria, writes, "as others feel pain in their lungs." Gathered here are Camus' strongest statements on Algeria from the 1930s through the 1950s, revised and supplemented by the author for publication in book form. In her introduction, Alice Kaplan illuminates the dilemma faced by Camus: he was committed to the defense of those who suffered colonial injustices, yet was unable to support Algerian national sovereignty apart from France. An appendix of lesser-known texts that did not appear in the French edition complements the picture of a moralist who posed questions about violence and counter-violence, national identity, terrorism, and justice that continue to illuminate our contemporary world. ...Show more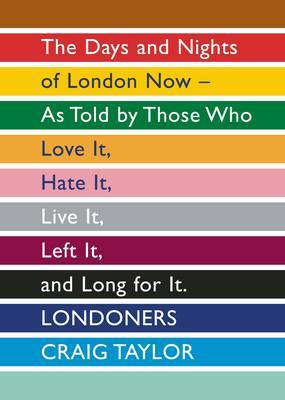 $49.99
AUD
Category: Literary Studies
Here are the voices of London - rich and poor, native and immigrant, women and men (and a Sarah who used to be a George) - witnessed by Craig Taylor, an acclaimed Canadian journalist, playwright and writer, who has lived in the city for ten years, exploring its hidden corners and listening to its reside nts. From the woman who is the voice of the London Underground to the man who plants the trees along Oxford Street; from a Muslim currency trader to a Guardsman at Buckingham Palace; from the marriage registrar at Westminster Town Hall to the director of the biggest Bethnal Green funeral parlour - together, these voices and many more, paint a vivid, epic and wholly fresh portrait of Twenty-First Century London. ...Show more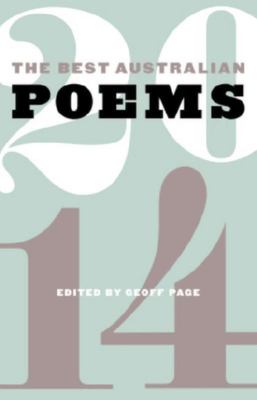 $24.99
AUD
Category: Literary Studies
'From London, some ten years ago, Clive James opined that we are living in "a golden age of Australian poetry." The quality of work between these covers suggests that Clive might still be right.' -Geoff Page In The Best Australian Poems 2014, award-winning poet Geoff Page compiles an anthology that cel ebrates both the established and the emerging, the classical and the pioneering in contemporary Australian poetry collection for readers and writers alike. Poets include ... Kevin Hart - Lisa Gorton - Chris Wallace-Crabbe - Maria Takolander - Jakob Ziguras - Peter Goldsworthy - Clive James - John Tranter - Peter Rose - John Kinsella - Kevin Brophy - Les Murray - Judith Beveridge - Robert Gray - Joanne Burns - Jill Jones - Kevin Pearson - David Malouf - Vivian Smith - Richard Tipping - S.K. Kelen - Patricia Sykes - Fiona Wright - Robert Adamson - B.N. Oakman and many more ... 'Geoff Page's collection of the best poems of 2014 serves only to underscore how essential to a properly reflexive and self-aware culture the writing and reading of poetry is.' -Weekend Australian 'There is eloquence aplenty in this fine collection.' -Australian Book Review 'The breadth of work, combined with the accessibility of many of the poems, make it a perfect introduction to Australian poetry.' -Good Reading Magazine 'The list of contributors tends to read like a Who's Who of Australian poetry - Robert Adamson, Judith Beveridge, Peter Goldsworthy, Les Murray, David Malouf, Bruce Dawe, John Tranter, Clive James ... is this the editor being lazy or is it testament to the longevity of Australian poets. I think it's the latter. And it's wonderfully familiar to see these names again.' -Courier Mail ' A] glorious anthology' -Launceston Examiner Geoff Page has published nineteen collections of poetry as well as two novels, five verse novels and several other works, including anthologies, translations and a biography of the jazz musician Bernie McGann. He has won several awards, including the ACT Poetry Award, the Grace Leven Prize, the Christopher Brennan Award, the Queensland Premier's Prize for Poetry and the 2001 Patrick White Literary Award. ...Show more