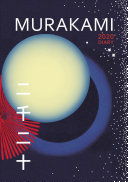 $32.99
AUD
Category: Diaries
A beautifully designed hardback diary for 2020, featuring unique artwork inspired by Haruki Murakami's works along with quotations and significant dates. Murakami's distinctive blend of the mysterious and the everyday, of melancholy and humour, continues to enchant readers, ensuring his place as one of the world's most acclaimed and well-loved writers. This diary includes visual and textual references to his works, from Wind/Pinball, A Wild Sheep Chase and Norwegian Wood to Killling Commendatore and Novelist as a Vocation. Contents include: Yearly Planner Selection of Japanese Holidays and Festivals Dates of cycles of the moon Seasonal quotations and extracts from Murakami's books Significant dates from the books marked. Images of jackets in progress as well as the finished versions. Visual content from The Strange Library Specially designed artwork to match the seasons. Notes section at the back   Dimensions:15.3 x 1.5 x 21.4cm. Image or text on every recto, and weekly planner on verso. ...Show more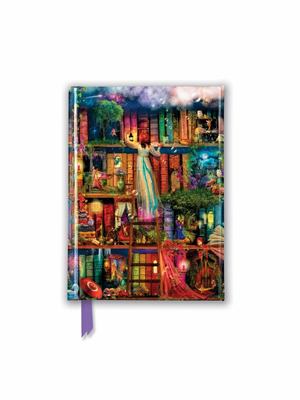 $19.99
AUD
Category: Journals | Series: Flame Tree Pocket Bks.
Part of a series of exciting and luxurious Flame Tree Notebooks. Combining high-quality production with magnificent fine art, the covers are printed on foil in five colours, embossed, then foil stamped. And they're powerfully practical: a pocket at the back for receipts and scraps, two bookmarks and a s olid magnetic side flap. These are perfect for personal use and make a dazzling gift. This example features Aimee Stewart: Treasure Hunt Bookshelves. ...Show more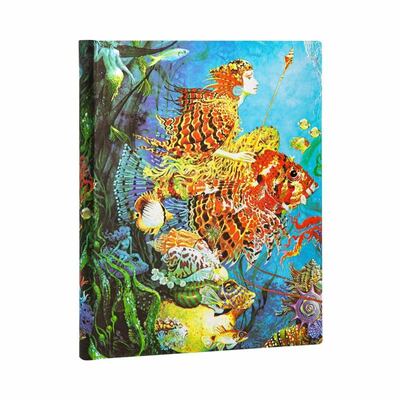 $29.99
AUD
Category: Journals
Atop the lionfish rides the regal queen of the sea in this artwork by artist James C. Christensen (1942-2017). Our Sea Fantasies journal shows why Christensen's art, inspired by myth, legend and fantasy, so dazzled his legions of fans. He was renowned not just for his pure imagination, but also for his embrace of curiosity and bravery. ...Show more
$29.99
AUD
Category: Journals
Our Arabic Artistry journal cover design dates to the 17th century, when luxurious Arabic court life helped to inspire a supremely refined design æsthetic. The original binding our Zahra book cover reproduces is emblematic of an era when books were major investments, used as valuable donations, treasure d gifts to heads of state and status symbols. ...Show more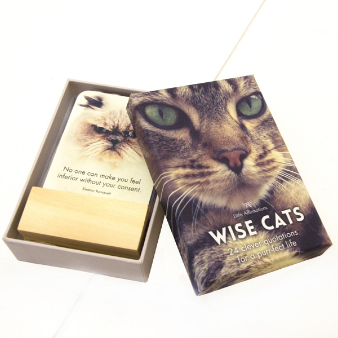 $14.99
AUD
Category: Stationery | Series: Little Affirmations Cards
These 24 teachings from some wise cats may very possibly change your life. A set of 24 message cards with colourful, funky illustrations of cats are designed to uplift and enlighten. Draw guidance and wisdom by keeping one where you can see it. Messages include: True joy is serene Follow your bliss You will do foolish things but do them with enthusiasm Be entertaining, feel no guilt This set of 24 affirmation cards feature engaging photography and wonderful observations on life. ...Show more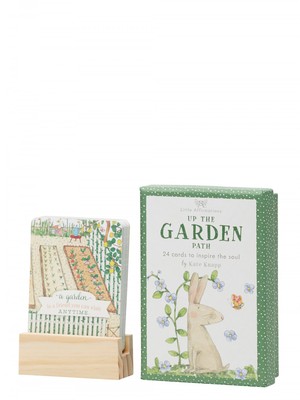 $14.99
AUD
Category: Stationery
24 messages to keep you on the right track! This boxed set of cards Up the Garden Path feature inspirational quotations and adorable art by Australian Artist Kate Knapp.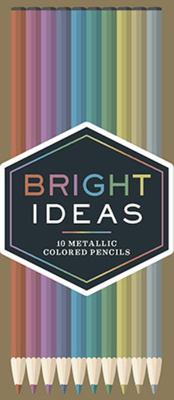 $27.99
AUD
Category: Stationery | Series: Bright Ideas Ser.
This set of metallic coloured pencils will be the perfect companion to the colouring book craze! Ten pencils in shimmering metallic shades offer a fun and special addition to our core set of Bright Ideas Colored Pencils and, like the original Bright Ideas pencils, each one will feature a quirky and enco uraging phrase printed on the barrel. ...Show more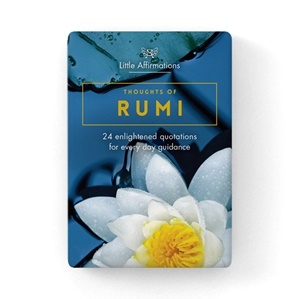 $14.99
AUD
Category: Stationery | Series: Little Affirmations
If you want to win hearts sow the seeds of love Love asks for nothing and risks everything Our greatest strength lies in the gentleness and tenderness of our heart Whatever happens just keep smiling and lose yourself in love The moment you accept what troubles you have been given the door will open These beautiful affirmation cards feature exquisite gold foiling, photography from around the world and inspirational words from Rumi. Printed on eco friendly on wood free matt paper. Size: 115mm (L) x 80mm (W) x 30mm(H) ...Show more