$16.99
AUD
Category: Young Adult Fiction | Series: Mirrorworld | Reading Level: Teen - Grade 7-9, Age 12-14
Jacob has paid a high price for saving his brother's life: soon the moth on his breast, a sign of the fairies' curse, will unfasten herself to flie back to her mistress, and Jacob will be condemned to death. A race against time begins, as he embarks on a hunt for a dead king's head and his magical weapo n, which may be his only hope. Once again Jacob joins forces with the beautiful shape-shifter Fox, who makes him realize that he may be fighting for more than his life... ...Show more

$19.99
AUD
Category: Young Adult Fiction
Raven's romance with her dreamy vampire boyfriend, Alexander, has been complicated once again by Alexander's menacing half-vamp cousin. Now that Claude and his fearless gang have been tricked out of the blood-filled vials that can turn them into full vampires, Claude will stop at nothing to find the rea l vials. Raven's family and friends could be in danger. When Claude teams up with Raven's longtime nemesis, Trevor, invitations soon go out for a vampire-themed masquerade party. Could Claude be scheming to turn all of the students at Dullsville High into vampires if he doesn't get what he wants? Raven and Alexander must try to stop Claude--but also ask themselves what really matters most in the end. ...Show more
$18.99
AUD
Category: Young Adult Fiction
From Marissa Meyer, the #1 New York Times-bestselling story of Wonderland's most notorious villain: the Queen of Hearts. Long before she was the terror of Wonderland--the infamous Queen of Hearts--she was just a girl who wanted to fall in love. Catherine may be one of the most desired girls in Wonderl and, and a favorite of the unmarried King of Hearts, but her interests lie elsewhere. A talented baker, all she wants is to open a shop with her best friend. But according to her mother, such a goal is unthinkable for the young woman who could be the next queen. Then Cath meets Jest, the handsome and mysterious court joker. For the first time, she feels the pull of true attraction. At the risk of offending the king and infuriating her parents, she and Jest enter into an intense, secret courtship. Cath is determined to define her own destiny and fall in love on her terms. But in a land thriving with magic, madness, and monsters, fate has other plans. In her first stand-alone teen novel, the New York Times-bestselling author of the Lunar Chronicles dazzles us with a prequel to Alice's Adventures in Wonderland. Praise for Heartless "In Heartless, the nonsense that is Wonderland gets a reverential makeover, full of heart and its own idiosyncratic character." --Gregory Maguire, author of Wicked and After Alice "What Gregory Maguire did for the Wicked Witch, Meyer does for Lewis Carroll's Queen of Hearts, tracing her arc from a teen with dreams of owning a bakery into a murderous madwoman." --People magazine "Will make readers grin like the Cheshire Cat." --Common Sense Media "Jest and Catherine have a playfully clandestine relationship. . . . Meyer's worldbuilding is extensive and impressive." --Publishers Weekly "The author's best fantasy yet. . . . Meyer has woven all the elements of darkness and light, fate and free will, and love and hatred into an unforgettable story of the evolution of the Red Queen from a young girl who dreamed of true love and freedom to a madwoman best remembered for the phrase 'Off with his head.' If you only read one fractured fairy tale this year, make it Heartless. A must-have title." --School Library Journal, starred review Praise for Marissa Meyer's Lunar Chronicles series #1 New York Times Bestselling Series, USA Today Bestseller, Publishers Weekly Bestseller, National Indie Bestseller "Marissa Meyer rocks the fractured fairy tale genre." --The Seattle Times "Prince Charming among the cyborgs." --The Wall Street Journal Don't miss more from Marissa Meyer The Lunar Chronicles: Cinder Scarlet Cress WinterStars Above Fairest The Wires and Nerve series: Wires and Nerve: Volume 1 Wires and Nerve: Volume 2Renegades ...Show more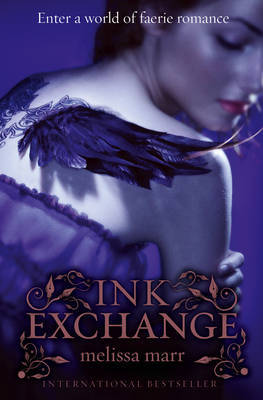 $14.99
AUD
Category: Young Adult Fiction | Series: Wicked Lovely
After suffering a terrible trauma at the hands of her brother's dealer friends, Leslie becomes obsessed with the idea of getting a tattoo -- it's the one thing that will allow her to reclaim her body, renew her self-confidence. And when Rabbit, her local tattoo artist, shows her a secret book of his own designs, she finds one of them irresistible. Soon, her back is adorned with a pair of mysterious eyes, framed by black wings. Leslie feels good -- more than good. Nothing bad can touch her. But what she doesn't know is that her new tattoo binds her tightly to the faery whose symbol she chose: Irial, the exquisitely dangerous king of the Dark Court! ...Show more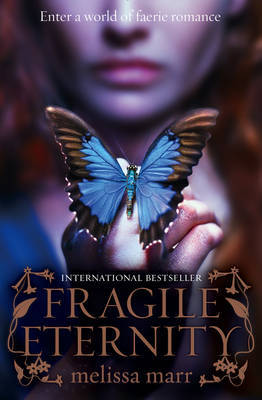 $14.99
AUD
Category: Young Adult Fiction
Mortal affections and faery rivalries continue to collide in the town of Huntsdale, as New York Times bestselling author Melissa Marr takes urban fantasy to new heights. After the terrible events of Ink Exchange, the Dark Court has a new ruler. But will Niall's kindness survive his new responsibility to the most violent of Faerie courts? Meanwhile, Seth and Aislinn attempt to mend their relationship. But Aislinn is the Summer Queen and Keenan is her king -- and as summer approaches, their chemistry sparks. Will Seth's mortality lose him the one thing he loves above all others? As Niall seeks to control his new Court, Aislinn attempts to resist the seduction of summer, and Seth searches desperately for the gift of immortality, a delicate balance is threatened, and a terrible plot is revealed! ...Show more
$16.99
AUD
Category: Young Adult Fiction
This is my blood, this is my song. In the early 1940s in Czechoslovakia, Rafael Ullmann and his family are sent to Terezin, the so-called model ghetto for Jewish artists. In the 1970s in Canada, Annie Ullmann lives a predictable, lonely life on a prairie with her reclusive father and deaf-dumb mother. T hirty years later, in Australia, Joe Hawker is uncertain about himself and his future. Told across three continents and time-lines, This Is My Song is a symphonyencouraging us to find our own music. ...Show more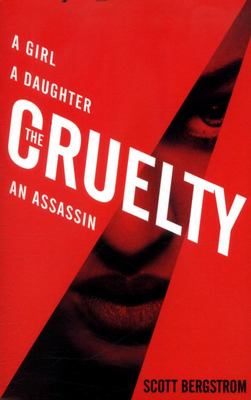 $18.99
AUD
Category: Young Adult Fiction | Reading Level: Teen - Grade 7-9, Age 12-14
Un thriller tenebroso, adictivo y muy interesante. No podr s soltarlo.   El nico modo de sobrevivir es ser tan cruel como tus enemigos.   Gwen siempre ha estado sola. Hija de un diplom tico, se ha pasado la vida cambiando de pa s, de escuela y de amigos. Pero hasta que su padre desaparece de la noch e a la ma ana y el gobierno se niega a ayudarla, Gwen no se da cuenta de lo que significa estar realmente sola.   Con una nueva identidad y siguiendo la nica pista que tiene, viaja por toda Europa adentr ndose en el mundo del tr fico de armas y personas hasta llegar al coraz n de la familia criminal m s temida y peligrosa del mundo.   Gwen descubrir de inmediato que el nico modo de sobrevivir es combatir el fuego con fuego.   ENGLISH DESCRIPTION   When Gwendolyn Bloom's father vanishes, she sets off on a journey she never bargained for.   Traveling under a new identity in a world of assassins, spies, and criminal masterminds, she uncovers a disturbing truth. To bring her father back alive, she must become every bit as cruel as the men holding him captive. Taken meets The Girl with the Dragon Tattoo and The Bourne Identity in this action-packed debut thriller (optioned for film by Jerry Bruckheimer) from Scott Bergstrom. ...Show more
$16.99
AUD
Category: Young Adult Fiction | Series: The 100 | Reading Level: Children's - Grade 2-3, Age 7-8
In this pulse-pounding sequel to Kass Morgan's 'The 100', secrets are revealed, beliefs are challenged, and relationships are tested. And the hundred will struggle to survive the only way they can - together.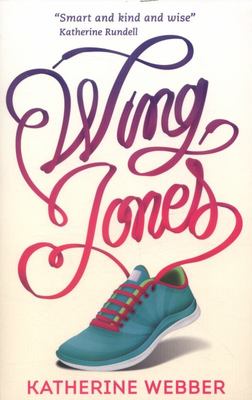 $16.99
AUD
Category: Young Adult Fiction
Debut novel about a mixed-race family hit by tragedy in 90s Atlanta from a talented young writer. For fans of David Levithan, Jandy Nelson and Rainbow Rowell: a sweeping story about love and family from an exceptional new voice in YA. With a grandmother from China and another from Ghana, fifteen-year-ol d Wing Jones is often caught between worlds. But when tragedy strikes, Wing discovers a talent for running she never knew she had. Wing's speed could bring her family everything it needs. It could also stop Wing getting the one thing she wants. ...Show more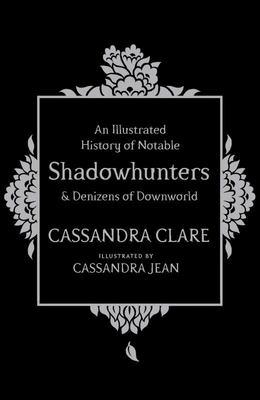 $29.99
AUD
Category: Young Adult Fiction
A very special anthology that's a must for all fans of the Shadowhunter novels! Featuring characters from Cassandra Clare's international best-selling novels from the Shadowhunters world including The Mortal Instruments, The Infernal Devices and The Dark Artifices, this anthology showcases beautifully illustrated portraits from Cassandra Jean - creator of The Shadowhunter Tarot - alongside never-before-known details from Cassandra Clare about all your favourite characters.   ...Show more
$12.99
AUD
Category: Young Adult Fiction | Series: Hopewell High
Samira wants to do well, her parents want her to do well, her teachers want her to do well, but the pressure is starting to tell. Can her friends rescue her when it all gets too much' Bloomsbury High Low books encourage and support reading practice by providing gripping, age-appropriate stories for str uggling and reluctant readers, those with dyslexia, or those with English as an additional language. Printed on tinted paper and with a dyslexia friendly font, All Too Much is aimed at readers aged 12+ and has a manageable length (80 pages) and reading age (9+). Produced in association with reading experts at CatchUp, a charity which aims to address underachievement caused by literacy and numeracy difficulties. Book band- Grey ...Show more
$19.99
AUD
Category: Young Adult Fiction
A tough, funny, touching story of the echoes left behind by tragedy and the bonds carried forward by healing.