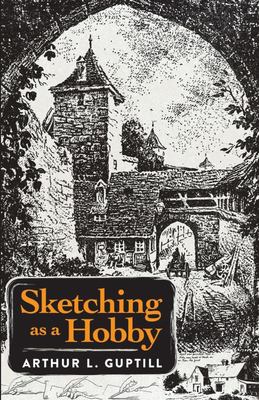 $24.99
AUD
Category: Craft
Tailored to both beginner- and intermediate-level illustrators, this highly enjoyable guide and reference was written by Arthur L. Guptill, co-founder of Watson-Guptill Publications and one of the leading art instruction authors of the twentieth century. Filled with tips, methods, and techniques on outl ining, shading, stippling, portraiture, and much more, this fully illustrated introduction will help readers develop their drawing and sketching skills according to their abilities and interests.Starting with the representation of forms, values of light and dark, and the interpretation of color, the guide progresses from elementary to advanced considerations, with explanations and illustrations for each step. Pencil, crayon, charcoal, pen and ink, wash, and watercolor techniques are examined, along with a variety of unique methods that achieve original effects. Intended chiefly for enjoyment rather than commercial application, the book focuses on the sketching of objects, outdoor subjects, landscapes, animals, and people. Readers are encouraged to think for themselves and to experiment in order to develop a natural and individual style. ...Show more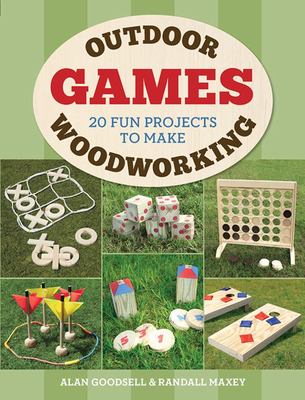 $29.99
AUD
Category: Craft
The reader of this exciting new title will have as much fun making the projects as they will playing the games All of the 20 projects are designed to be made with the beginner woodworker in mind and using only basic woodworking tools and equipment. comprehensive, step-by-step instructions are based o n standard sizes of wood so that pieces simply need to be cut to length with some basic shaping. all accessories required will be readily available making each project as straightforward as possible to create. step-by-step photos each project includes drawings where necessary. each project will also include instructions on how to play the game along with the all-important rules   ...Show more
$45.00
AUD
Category: Craft
Floral expert Chelsea Fuss shows you how to make beautiful, natural arrangements with foraged and seasonal greenery, branches, and flowersBased on her extraordinarily popular flower-arranging workshops, Chelsea Fuss's first book combines an alluring sense of place with everything readers need to know to forage, gather, and arrange fresh and dried botanicals. Each arrangement is addictively easy to make, and the featured centerpieces, wreaths, garlands, and bouquets are designed to bring the perfect amount of scent, color, and atmosphere to a room. The book features 28 eco-friendly floral projects, all using natural materials in lieu of floral foam and wire. Each arrangement is accompanied by foraging tips that can be applied to different locales. Photographed in the author's small village in Portugal, the book overflows with atmospheric images of flowers and foliage in the landscape to inspire readers to walk local trails (even if that just means the stalls of a city market) and gather ingredients in a pastime that is as much self-care and meditation as it is a practical pursuit. ...Show more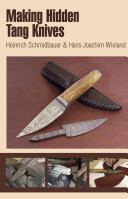 $56.99
AUD
Category: Craft
This beginner-level guide explains, step-by-step, how to make a fixed-blade hidden tang knife and a matching leather scabbard. Used by hunters and fishermen the world over, hidden tang knives have tangs that are completely hidden by the handle material, which makes for a more comfortable grip on the kni fe. Knifemakers will find the 200+ photos and diagrams, the tools and materials lists, and the detailed instructions perfectly suited to creating this knife. The guide requires minimal use of power tools and equipment and also provides knifemakers with an understanding of various types of steels and handle materials for subsequent knife projects. The section on tools and steps necessary for making a sheath round out this guide. ...Show more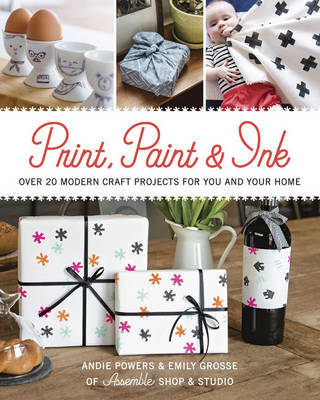 $34.99
AUD
Category: Craft
The 21 projects in Print, Paint Ink are perfect for anyone interested in learning to make their own stamps, prints, and painted goods. From the easy and adorable Teeny Tiny Eraser Stamps to the stylish Furoshiki Wrap to the modern and minimalist Nesting Poplar Boxes and so much more, there's something in here for every skill level. ...Show more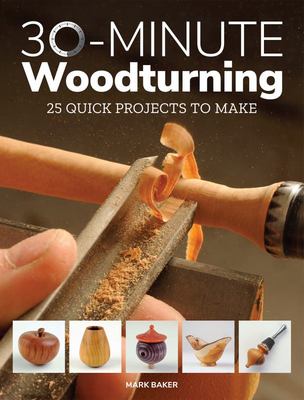 $34.99
AUD
Category: Craft
For any keen woodturners out there who want to do more turning but are short of time, 30-Minute Woodturning is the perfect book as it has an enticing variety of projects which can all be completed in 30 minutes. Even for those working at an intermediate level, this book provides you with something to ai m for without compromising safety and it will help beginners to build their skills. Each of the 25 projects also has plans for four variations included so there are a total of 100 designs to whet your appetite. Most of the projects require only basic turning tools and workshop accessories that nearly every turner will have. A list of tools and materials required is included for each one, along with drawings with dimensions. Projects include: candlestick holder doorstop decorative bird box toadstool spatula honey dipper bud vase square edge plate ...Show more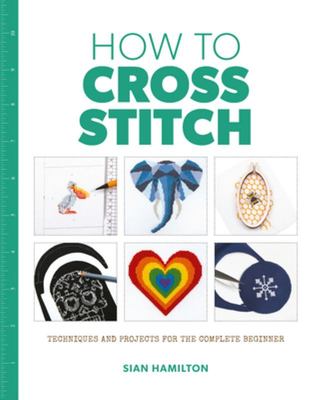 $19.99
AUD
Category: Craft
How to Cross Stitch is the perfect starting point for all those wanting to learn this rewarding and accessible craft. This simple-to-follow project-based book takes you through the basic techniques of how to cross stitch. Each technique is clearly explained and accompanied by a stylish project to make, with clear step-by-step instructions. The straightforward explanations combined with desirable projects means that no matter how little cross- stitch experience you have to start with, you'll soon be impressing friends and family with your new-found practical skills. ...Show more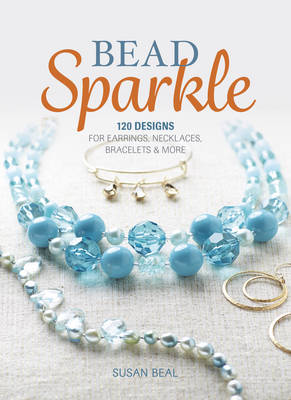 $49.99
AUD
Category: Craft
Susan Beal has created a standout sequel to her jewellery-making bestseller and - just like its predecessor Bead Sparkle aims to delight readers with more than 100 great jewellery designs to make. The book features necklaces, bracelets, earrings and everyday pretties that add a little something special to a regular morning, as well as fanciful designs ideal for a party or a wedding. Incorporating new and vintage pearls, crystals, gemstones, charms and other gorgeous materials in addition to standard and readily found beads, the projects are sure to inspire crafters and headers everywhere. ...Show more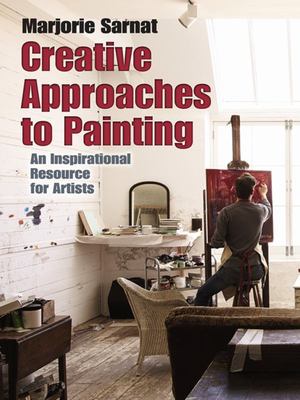 $42.99
AUD
Category: Craft | Series: Dover Art Instruction Ser.
Discover how to find and keep your inspiration and how to advance your visual style with this collection of more than 200 imaginative ideas for painting. Students, teachers, and professionals alike can benefit from this guide, which suggests clever and resourceful concepts for paintings and shows how to identify sources of inspiration. In addition to tips on ways to organize ideas, it proposes unusual methods with innovative materials and offers advice, answers, and techniques for artists of every style.Award-winning artist and author Marjorie Sarnat encourages artists to make this book their own by highlighting entries, tagging pages, and jotting down their own ideas in the margins and on the note pages provided. This immensely useful volume will complement any studio or classroom reference library and provide a reading companion for visual artists. The practical and imaginative suggestions offer artists an opportunity to do more -- and to do it better. ...Show more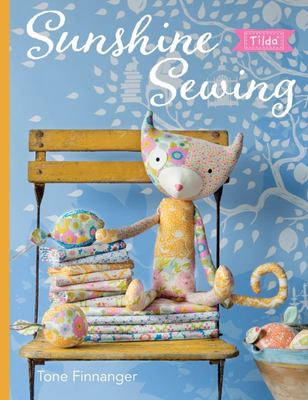 $29.99
AUD
Category: Craft
In this joyful pattern collection you'll find 12 new sewing, patchwork, appliqué and quilting projects for happy, sunny makes in irresistible Tilda fabrics. Enjoy the warm glow of making these eye-catching quilts, adorable softies, stunning pillows, pretty bowls and gorgeous bags, using motifs of lemons , cats, whales, starfish, mermaids and more. Featuring beautiful photography, in-depth instructions and full-size templates, this new Tilda Collection is sure to brighten your day. Book jacket. ...Show more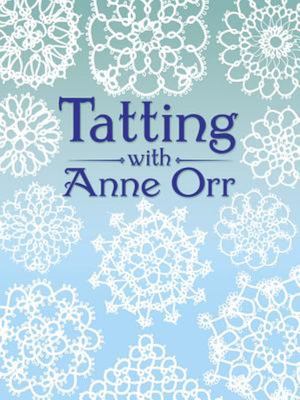 $19.99
AUD
Category: Craft | Series: Dover Needlework Ser.
"A wonderful book that shows beautiful pictures with detailed lists on how to use and make these ornate crafts." --Book Worm Originally developed as an easy way to reproduce knotted laces, tatting dates back at least to the seventeenth century. Despite its seeming intricacy, tatting is actually a very s imple form of needlework -- as this book by legendary needlework designer Anne Orr proves. With only a few stitches to master, even beginners can produce dozens of delicate-looking but extremely durable tatted articles. Comprised of rare patterns created during the first half of the twentieth century, this collection features more than 100 designs: over 50 edgings (shamrock, forget-me-not, and other motifs), 40 medallions (triangular, circular, square, and snowflake-like shapes), beautiful collars and yokes, lovely doilies, luncheon sets, and baby items, including three exquisitely worked caps for infants. Each step and stitch is fully described, enabling even beginning tatters to quickly create beautiful accessories for today and prized heirlooms for tomorrow. ...Show more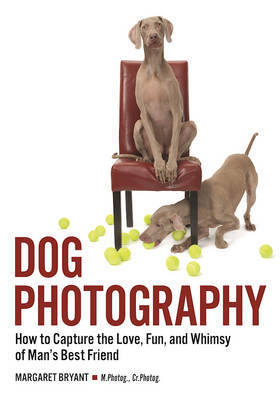 $39.99
AUD
Category: Craft
Award-winning photographer Margaret Bryant (Dallas/Fort Worth, TX) makes capturing dog portraits look easy--but anyone who has aspired to take portraits of a four-legged friend knows it is a skill that is hard-won. In fact, creating memorable dog portraits requires more than a good camera and a squeaky toy. Dogs need to feel comfortable before they reveal their personalities. To get them comfortable, a photographer needs to recognize when a dog is stressed and when a dog is relaxed. In this book, Bryant teaches photographers how to recognize subtle but important dog behaviors and provides tips to help them modify their own behavior to -talk- back to the dog and set the stage for great dog portraiture. After providing tips for helping a dog to relax, Bryant moves on to share techniques for posing individual dogs and groups. She includes myriad images to share inspiring ideas that help to showcase the personality of the pet. She also offers ideas for getting the dog's attention and getting reactions and desired behaviors on cue. Finally, she offers both simple and elaborate ideas for setups that might be used when photographing dogs. With the tips in this book, photographers will have the skills they need to handle and pose dogs to make great sales. ...Show more