$45.00
AUD
Category: Gardening
One Magic Square shows how, with a ten-minute effort, you can start your own productive food garden on a single square metre. By following these plot designs you can keep your labour pleasurable as your self-sufficiency increases. Take control of your own fresh food supply Food gardening is the most int elligent adult endeavour on earth - Lolo Houbein shows you how to do it, and why you should. Food security - and the absence of it - has been Lolo Houbein's lifelong preoccupation. She regarded every garden where she messed around with plants as a farm to feed her household. Lolo Houbein's great-great-grandfather was a market gardener in North-West Frisia, passing a gardening gene down the generations. Lasting influences were her Uncle Wim's small farm and the famine of 1944-1945 in Western Holland, which she barely survived. She came to Australia in 1958 to escape the Cold War. Winner of the 2008 Gourmand World Cookbook Awards for Best Innovative Cookbook. ...Show more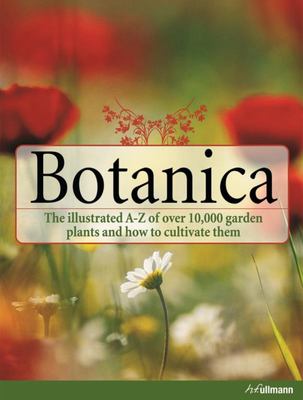 $99.00
AUD
Category: Gardening
Botanica is the universal standard work for garden enthusiasts and botanists alike. The collaboration of a team of international experts has resulted in a reference work that illustrates the rich diversity of our flora with a myriad of indigenous and exotic plants. More than 10,000 genera and species - from A for Abelia to Z for Zygopetalum - are clearly presented in a well-organized manner. Richly illustrated with color detail and large-format images, this botanical alphabet offers all kinds of information about starting, caring for, reproducing and propagating plants as well as their appearance and special qualities. A glossary and an index of the English names and various synonyms allow you easy access to species and families. This book is not only addressed to seasoned botanists in search of a reliable companion, but also to hobby gardeners and interested readers who want to spruce up their own gardens or deepen their botanical knowledge. ...Show more
$69.99
AUD
Category: Gardening | Reading Level: General Adult
Susan Southam allows readers to look through the window of Foxgloves Spires her former home of 30 years, located in rural Australia and into the lushly romantic and soul-filled interior within. The Cottage Under the Big Pines tells the nostalgic love story between Southam and her restored century-old ti mber cottage in a collection of essay-like chapters, themed around seasons and colors and supported by an abundance of photographs. Southam's writing is heartfelt, emotional, and honest; her photographs capture the spirit of her home with its astonishingly beautiful garden, as well as the details of her color schemes, decoration, and furnishings. The Cottage Under the Big Pines provides inspiration and information for readers to apply, but above all it opens our eyes to the humble details of our immediate environment that enrich our everyday lives." ...Show more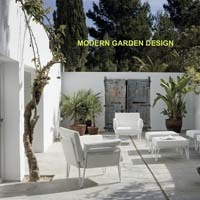 $34.99
AUD
Category: Gardening
This book offers a selection of modern urban and rural gardens that underline a new way of understanding the plant life that surrounds us. The latest era of gardens expands margins and displays structured geometrical sectors. New materials including Corten steel or aluminium are used for borders, and em phasis is given to grasses, succulents and bushes instead of flowers and thick foliage. ...Show more
$79.95
AUD
Category: Gardening | Reading Level: General Adult
The ultimate gift for gardeners and art-lovers, featuring 300 of the most beautiful and pioneering botanical images ever Following in the footsteps of the international bestseller Map: Exploring the World, this fresh and visually stunning survey celebrates the extraordinary beauty and diversity of plan ts. It combines photographs and cutting-edge micrograph scans with watercolours, drawings, and prints to bring this universally popular and captivating subject vividly to life. Carefully selected by an international panel of experts and arranged in a uniquely structured sequence to highlight thought-provoking contrasts and similarities, this stunning compilation of botanically themed images includes iconic work by celebrated artists, photographers, scientists, and botanical illustrators, as well as rare and previously unpublished images. ...Show more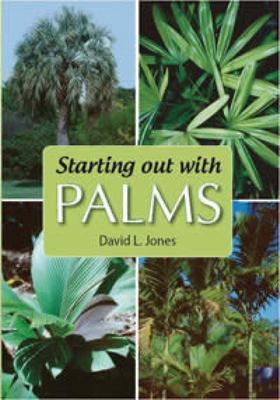 $27.99
AUD
Category: Gardening
Palms, an amazing group of plants, attract a dedicated following of enthusiasts. This book is a great introduction to palms and their cultivation - especially palms suitable for home gardens and containers. Chapters include: How Palms Grow; Landscaping with Palms and How to Grow and Maintain Palms.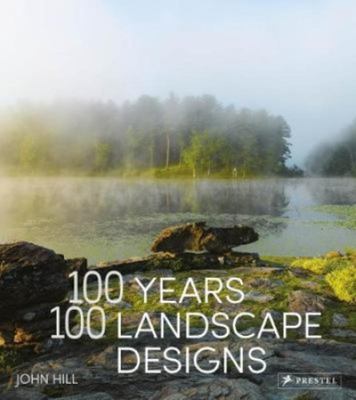 $65.00
AUD
Category: Gardening
Following up on 100 Years, 100 Buildings, author John Hill steps outside to present a century's worth of the most breathtaking and significant landscape designs around the globe. Beginning with Filoli, the century-old, forward-looking estate situated just south of San Francisco, and closing with The Par k, the first public garden ever created in Las Vegas, John Hill takes readers on a worldwide tour, one per year, of beautiful, inspiring, creatively designed, and historically significant landscapes. From the leafy promenades along the Ljubljanica River in Slovenia and the lush, tropical gardens at Lunuganga in Sri Lanka, to the Peace Memorial Park in Japan and the Vietnam Veterans Memorial in Washington, D.C., each of these public sites is currently accessible--a fact that makes this grouping a superb "must-see list" for landscape enthusiasts. Double-page spreads feature color images paired with Hill's insightful texts. An introductory essay lays out Hill's selection criteria and an overview of major landscape design innovations and trends from 1917 to 2016. Fans of landscape design will treasure this compendium and students in the field will come away with a greater understanding of how and why the creation of outdoor public spaces has evolved over time. ...Show more
$27.99
AUD
Category: Gardening
Both native and exotic species are covered in this book which includes the majority of commonly known climbers seen in Australian gardens. Australian. Full colour with PVC plastic sleeve.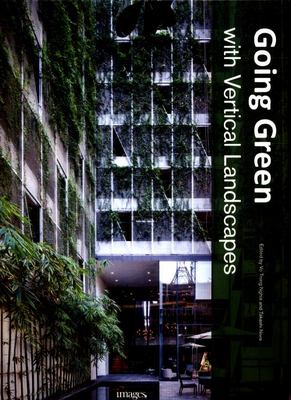 $69.99
AUD
Category: Gardening
In the 21st century the architects and designers of urban spaces face great challenges to integrate nature in order to transform "cement forests" into "forest cities". Perhaps the best solution is to go green with vertical landscapes. More than just a decorative trend, this is a means of bringing life a nd greenery into metropolitan areas by using different framing systems to create compositions of plant life and adapt them to diverse settings, including offices, factories, parking lots, hotels, and installations within larger parks. Enriched by the reflections of the inventive protagonists of this fertile new aesthetic, Going Green with Vertical Landscapes is organised by theme and canvases early experiments conducted by famous design companies like Vo Trong Nghia Architects (VTN), Fytogreen Australia and RYUICHI ASHIZAWA ARCHITECTS & associates. All of these projects combine man-made materials, recent technologies, and diverse types of vegetation to conquer the vertical dimension. ...Show more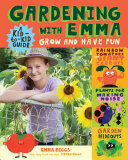 $26.99
AUD
Category: Gardening
Thirteen-year-old Emma Biggs is passionate about gardening and eager to share her passion with other kids Gardening with Emma is a kid-to-kid guide to growing healthy food and raising the coolest, most awesome plants while making sure there's plenty of fun. With plants that tickle and make noise, tips f or how to grow a flower stand garden, and suggestions for veggies from tiny to colossal, Emma offers a range of original, practical, and entertaining advice and inspiration. She provides lots of useful know-how about soil, sowing, and caring for a garden throughout the seasons, along with ways to make play spaces among the plants. Lively photography and Emma's own writing (with some help from her gardening dad, Steve) capture the authentic creativity of a kid who loves to be outdoors, digging in the dirt. ...Show more
$35.00
AUD
Category: Gardening
For indoor gardeners everywhere, Darryl Cheng offers a new way to grow healthy house plants. He teaches the art of understanding a plant's needs and giving it a home with the right balance of light, water, and nutrients. After reading Cheng, the indoor gardener will be far less the passive follower of r ules for the care of each species and much more the confident, active grower, relying on observation and insight. And in the process, the plant owner becomes a plant lover, bonded to these beautiful living things by a simple love and appreciation of nature. The House Plant Journal Handbook covers all of the basics of growing house plants, from finding the right light, to everyday care like watering and fertilizing, to containers, to recommended species. Cheng's friendly tone, personal stories, and accessible photographs fill his book with the same generous spirit that has made @houseplantjournal, his Instagram account, a popular source of advice and inspiration for thousands of indoor gardeners. ...Show more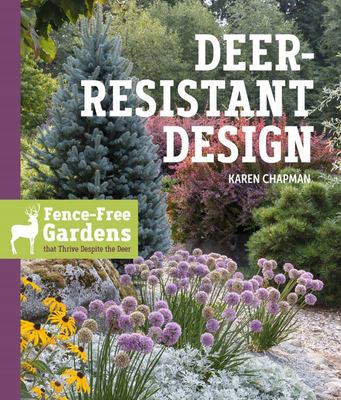 $34.99
AUD
Category: Gardening
"Fear deer no more! The best source I've seen on the topic!" --Tracy DiSabato-Aust, award-winning garden designer and best-selling author Deer are one of the most common problems a gardener can face. These cute but pesky animals can quickly devour hundreds of dollars' worth of plants. And common soluti ons include the use of unattractive fencing and chemicals. In Deer-Resistant Design, Karen Chapman offers another option--intentional design choices that result in beautiful gardens that coexist with wildlife. Deer-Resistant Design showcases real home gardens across North America--from a country garden in New Jersey to a hilltop hacienda in Texas--that have successfully managed the presence of deer. Each homeowner also shares their top ten deer-resistant plants, all welcome additions to a deer-challenged gardeners shopping list. A chapter on deer-resistant container gardens provides suggestions for making colorful, captivating, and imaginative containers. Lushly illustrated and filled with practical advice and inspiring design ideas, Deer-Resistant Design is packed with everything you need to confidently tackle this challenging problem.   ...Show more