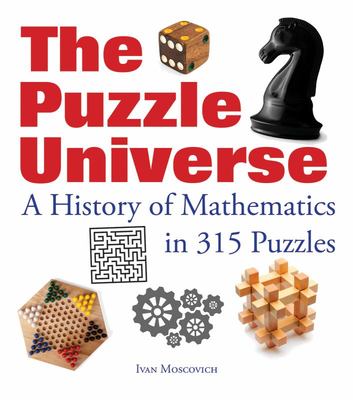 $34.95
AUD
Category: Puzzles
A renowned puzzle master and game inventor presents 315 new and traditional puzzles. Longlisted, 2016 School Library Association Information Book Award 12+ "A great read for anyone interested in puzzles or mathematics." --Publishers Weekly "Gift Guide Selection 2015. Moscovich, a celebrated puzzle i nventor, makes a compelling case for puzzle solving as a means of developing creativity and even intelligence." --American Scientist "The Puzzle Universe is a quixotic, informative and enlightening encyclopedia of recreational mathematics. It should prove to be an inspiration to mathematical idlers, and a rich resource for learners and teachers who wish to be attuned to the playful and creative side of mathematics." --Mathrecreation Blog The Puzzle Universe is intended for general readers and devoted puzzlers but it has also found its way into school libraries and curricula. It is about the latent beauty of mathematics, its history and the puzzles that have emerged from the science of numbers. It is full of challenging historical facts, thinking puzzles, paradoxes, illusions and problem solving. A historical and pedagogical dimension sets The Puzzle Universe apart. The 315 puzzles are described in extended captions that explain in easy terms the story of the puzzles' origins and attempts to solve them, the value of puzzles to education, and the development of the mathematical sciences in light of recent research and unmet challenges. There are many profiles of great mathematicians. The puzzles appear in a dynamic layout for a visual experience that is the author's trademark. There are ten chapters complete with answers. Icons rate the challenge and indicate the tools needed (pencil, scissors, ruler and, of course, your thinking cap). With this book, Ivan Moscovich invites readers to join him in the puzzle universe, an edifying environment of creative discovery, problem solving and fun. ...Show more
$9.99
AUD
Category: Puzzles
Packed with over 50 word search puzzles to complete and pictures to colour - guaranteed to keep children entertained for hours! AGES: 4 plus SELLING POINTS: * Varied activities guarantee appeal interest * Colouring activity boosts hand-eye coordination and play value * Activities suitable for a wide age range and abilities ...Show more
$27.99
AUD
Category: Puzzles
Parlour Games for Modern Families, a book for fun-lovers aged four to 104, winds back the clock to remind you of games you'd forgotten and then a whole lot more. So, gather the family together; ask over some friends. Warm the milk for hot cocoa, play Squeak Piggy Squeak, and watch the good feeling sprea d; see it grow exponentially. ...Show more
$9.99
AUD
Category: Puzzles
Packed with over 50 word search puzzles to complete and pictures to colour - guaranteed to keep children entertained for hours! AGES: 4 plus SELLING POINTS: * Varied activities guarantee appeal interest * Colouring activity boosts hand-eye coordination and play value * Activities suitable for a wide age range and abilities ...Show more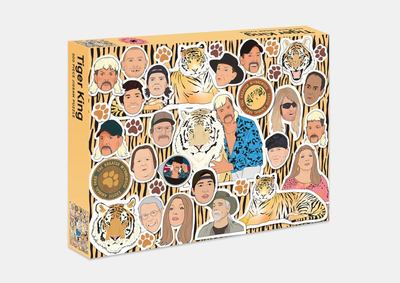 $29.99
AUD
Category: Puzzles
In 2020, the world became transfixed by the twisting taleof Joe Exotic, Carole Baskin and their gangs of cat-loving cronies. Now thecharacters of Tiger King are back - in this unofficial 500 piece jigsaw puzzle.Illustrated by Chantel de Sousa, this fun collagefeatures the faces of Joe and his three husb ands, as well as his zookeepingcompatriots like Saff and John. Naturally Carole and her husband Howard arehere too, as well as other big cat enthusiasts Jeff Lowe and Doc Antle. Assembling this jigsaw is one to pass time until the nextbizarre chapter in the Tiger King saga reveals itself. And surely, that's justa matter of time. ...Show more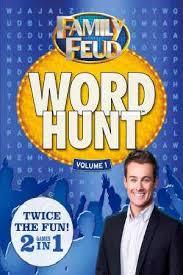 $6.99
AUD
Category: Puzzles
Challenge your puzzle-solving skills with the FAMILY FEUD WORD HUNTS! Each puzzle is twice the fun, with a word search as well as game-show challenge. Each volume contains 80 puzzles with solutions. So put on your thinking caps and join the fun! Features: Game show challenge plus wordhunt
$19.99
AUD
Category: Puzzles | Series: Usborne Book and Jigsaw Ser.
This delightful pack contains a 30-piece jigsaw of the Nativity scene for children to assemble, as well as a beautifully illustrated 24-page picture book that retells the story of Mary and Joseph's journey to Bethlehem, and the birth of baby Jesus. Beautifully illustrated jigsaw and book makes a wonderf ul present. High quality, 30-piece jigsaw is a perfect introduction to beginner level puzzles. The Nativity picture book is a charming way for children to read and discover the story of Christmas and Jesus' birth. ...Show more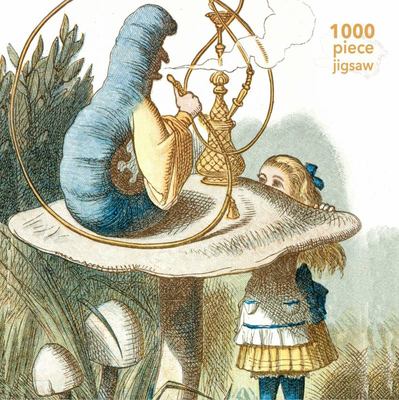 $34.99
AUD
Category: Puzzles | Series: 1000-Piece Jigsaws Ser.
Part of an exciting series of sturdy, square-box 1000-piece jigsaw puzzles from Flame Tree, featuring powerful and popular works of art. This new jigsaw will satisfy your need for a challenge, featuring Tenniel: Alice in Wonderland. This 1000 piece jigsaw is intended for adults and children over 13 year s. Not suitable for children under 3 years due to small parts. ...Show more
$14.99
AUD
Category: Puzzles
This collection of 100 word search puzzles will challenge even the most dedicated movie buffs as they hunt for the names of actors, directors, and characters as well as key plot points, dialogue, and other terms related to big-screen blockbusters. Featured films include Annie Hall, Casablanca, Citizen K ane, ET the Extra-Terrestrial, Forrest Gump, The Godfather, Gone with the Wind, Jaws, Psycho, Titanic, 2001: A Space Odyssey, West Side Story, and more. Solutions appear at the end. ...Show more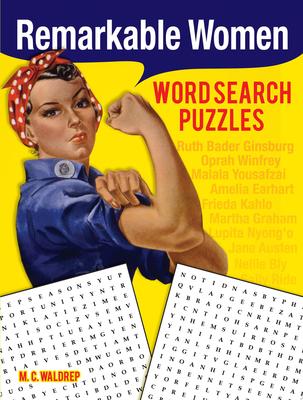 $16.99
AUD
Category: Puzzles
These 100 word search puzzles will challenge even the most dedicated puzzle fanatics. Enjoy hunting for terms associated with the names of renowned female scientists, actors, musicians, politicians, authors, athletes, and other notable personalities. Included are outstanding women from a wide spectrum o f eras, ranging from Jane Austen and Marie Curie to Meryl Streep and Beyonc . Discover which fashion designer is a former figure skater, who was the first woman to reach the summit of Mount Everest, who gave a speech at the United Nations on her sixteenth birthday, and hundreds of other interesting tidbits about the life and times of these amazing individuals. All names are presented alphabetically, and complete solutions are provided in the back of the book. ...Show more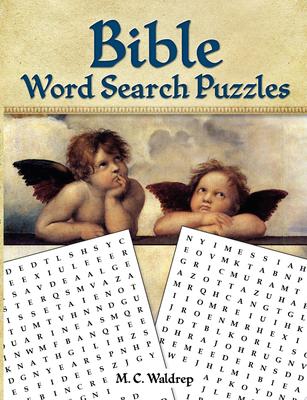 $16.99
AUD
Category: Puzzles
Seek and ye shall find Celebrate your faith and enrich your free time with these 100 word search puzzles, which include terms and phrases about biblical people, places, and events as well as quotes from favorite stories, hymns, and proverbs. This inspiring collection offers the perfect way to review and enhance your knowledge of both the Old and New Testaments. Highlights include selections from Jonah's Prayer, Psalm 27, stories of David and Goliath, the Last Supper, and many other notable Scriptures. Complete solutions are provided in the back of the book. ...Show more