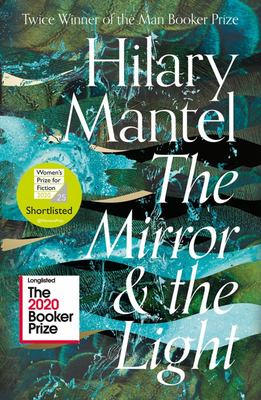 $35.00
AUD
Category: Historical Fiction | Series: Wolf Hall Ser.
With The Mirror and the Light, Hilary Mantel brings to a triumphant close the trilogy she began with Wolf Hall and Bring Up the Bodies. She traces the final years of Thomas Cromwell, the boy from nowhere who climbs to the heights of power, offering a defining portrait of predator and prey, of a ferociou s contest between present and past, between royal will and a common man's vision: of a modern nation making itself through conflict, passion and courage.     ...Show more
Ariadne
by Jennifer Saint
$32.99
AUD
Category: Historical Fiction
A mesmerising retelling of the ancient Greek myth of Theseus and the Minotaur. Perfect for fans of CIRCE, A SONG OF ACHILLES, and THE SILENCE OF THE GIRLS. As Princesses of Crete and daughters of the fearsome King Minos, Ariadne and her sister Phaedra grow up hearing the hoofbeats and bellows of the Mi notaur echo from the Labyrinth beneath the palace. The Minotaur - Minos's greatest shame and Ariadne's brother - demands blood every year. When Theseus, Prince of Athens, arrives in Crete as a sacrifice to the beast, Ariadne falls in love with him. But helping Theseus kill the monster means betraying her family and country, and Ariadne knows only too well that in a world ruled by mercurial gods - drawing their attention can cost you everything. In a world where women are nothing more than the pawns of powerful men, will Ariadne's decision to betray Crete for Theseus ensure her happy ending? Or will she find herself sacrificed for her lover's ambition? Ariadne gives a voice to the forgotten women of one of the most famous Greek myths, and speaks to their strength in the face of angry, petulant Gods. Beautifully written and completely immersive, this is an exceptional debut novel.   ...Show more
$32.99
AUD
Category: Historical Fiction
Midsummers Eve, 1670. A wealthy man waits outside a poor London warehouse to meet with Alinor, the woman he failed twenty-one years before. He has everything to offer, wealth, land, status, and he believes she has the only thing he cannot buy: his son and heir. The warehouse is failing, clinging on to poor business in Restoration London--a city gone mad for pleasure. But will Alinor and her family sell-out to Sir James? Meanwhile in New England, Alinor's brother Ned, who rebelled against the Crown, cannot find justice in the New World, as the King's revenge stretches across the Atlanic and turns the pioneers against each other and against the native Americans. A beautiful widow, Livia, arrives from Venice, telling them Alinor's son, Rob, has drowned and that she needs the family's help with a profitable new trade. She will import beautiful statues of marble and bronze to fuel the classical craze among the wealthy landowners. She enchants the warehouse family with her son, their new heir; her sensual carefree warmth; and promises of wealth to come. She captures Sir James and spins them all into a mesh of deceit which only the brave little daughter of the warehouse can break. Sarah searches for the truth about Livia in Venice bringing home the stunning denouement to this, the second book in the Fairmile series.   ...Show more
$32.99
AUD
Category: Historical Fiction
An illustrious family. A beautiful home. A shipwrecked young woman left on its doorstep. Don't think they're going to save her. A new novel from international bestselling author, Nikki Gemmell. Early 1800s. Thomasina Trelora is on her way to the colonies. Her fate: to be married to a clergyman she's ne ver met. As the Australian coastline comes into view a storm wrecks the ship and leaves her lying on the rocks, near death. She's saved by an Aboriginal man who carries her to the door of a grand European house, Willowbrae. Tom is now free to be whoever she wants to be and a whole new life opens up to her. But as she's drawn deeper into the intriguing life of this grand estate, she discovers that things aren't quite as they seem. She stumbles across a horrifying secret at the heart of this world of colonial decorum - and realises she may have exchanged one kind of prison for another. The Ripping Tree is an intense, sharp shiver of a novel, which brings to mind such diverse influences as The Turn of the Screw, Rebecca and the film Get Out as much as it evokes The Secret River. A powerful and gripping tale of survival written in Nikki Gemmell's signature lyrical and evocative prose, it examines the darkness at the heart of early colonisation. Unsettling, audacious, thrilling and unputdownable.   ...Show more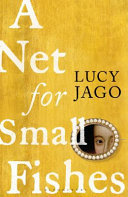 $29.99
AUD
Category: Historical Fiction
Based on the true scandal that rocked the court of James I, A Net for Small Fishes is the most gripping novel you'll read this year- an exhilarating dive into the pitch-dark waters of the Jacobean court. Frances Howard has beauty and a powerful family and is the most unhappy creature in the world. Anne Turner has wit and talent but no stage on which to display them. Little stands between her and the abyss of destitution. When these two very different women meet in the strangest of circumstances, a powerful friendship is sparked. Frankie sweeps Anne into a world of splendour that exceeds all she imagined - a Court whose foreign king is a stranger to his own subjects; where ancient families fight for power, and where the sovereign's favourite may rise and rise so long as he remains in favour. With the marriage of their talents, Anne and Frankie enter this extravagant, savage hunting ground, seeking a little happiness for themselves. But as they gain notice, they also gain enemies; what began as a search for love and safety leads to desperate acts that could cost them everything. ...Show more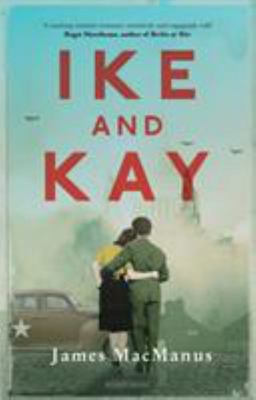 $19.99
AUD
Category: Historical Fiction
An epic love story on the fogbound streets of London reeling from the Blitz. Acclaimed author James MacManus conjures a compelling historical novel based on the true story of the secret love affair at the heart of the Second World War. It is 1942, and war-battered London plays host to the imposing figur e of General Ike Eisenhower on a vital mission for the US army. Kay Summersby, an ambulance driver, is chosen to be his aide, a role that will change her life forever. Amid the carnage a secret affair unfolds and rumours of Ike's infidelity reach across the ocean to Washington and worse yet, to his wife. In a time where scandal and war threaten to break them apart, can Kay hold on to the man she loves? "Highly readable ... successfully combines intimacy with an awar eness of the wider picture.' - The Sunday Times AUTHOR: James MacManus is the managing director of the TLS. James's first screenplay about the life of George Hogg, The Children of the Silk Road, was made into a film starring Jonathan Rhys Meyers. He has since written historical novels Black Venus, Sleep in Peace Tonight and Midnight in Berlin (Duckworth). ...Show more
$24.99
AUD
Category: Historical Fiction
A compelling novel reimagining the sordid family life of famed painter Stanley Spencer. The First World War is over, and in a quiet Hampshire village, artist Stanley Spencer is working on the commission of a lifetime, painting an entire chapel in memory of a life lost in the war to end all wars. Combini ng his own traumatic experiences with moments of everyday redemption, the chapel will become his masterpiece. When Elsie Munday arrives to take up position as housemaid to the Spencer family, her life quickly becomes entwined with the charming and irascible Stanley, his artist wife Hilda and their tiny daughter Shirin. As the years pass, Elsie does her best to keep the family together even when love, obsession and temptation seem set to tear them apart ... AUTHOR: Nicola Upson was born in Suffolk and read English at Downing College, Cambridge. She has worked in theatre and as a freelance journalist, and is the author of two non-fiction works and the recipient of an Escalator Award from the Arts Council England. Her debut novel, An Expert in Murder, was the first in a series of crime novels to feature Josephine Tey - one of the leading authors of Britain's age of crime-writing. The book was dramatised by BBC Scotland for Woman's Hour. Nicola lives with her partner in Cambridge and Cornwall. SELLING POINTS: * By a winner of the Arts Council of England's Escalator Award * By the author of the Josephine Tey murder mystery series, the first of which was dramatised by BBC Scotland for Woman's Hour ...Show more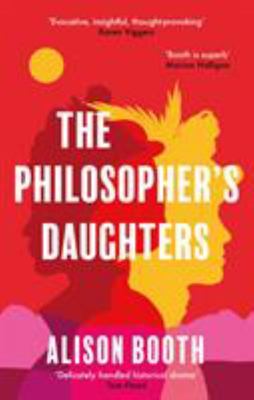 $24.99
AUD
Category: Historical Fiction
A tale of two very different sisters whose 1890s voyage from London into remote outback Australia becomes a journey of self-discovery, set against a landscape of wild beauty and savage dispossession.London in 1891: Harriet Cameron is a talented young artist whose mother died when she was barely five. Sh e and her beloved sister Sarah were brought up by their father, radical thinker James Cameron. After adventurer Henry Vincent arrives on the scene, the sisters' lives are changed forever. Sarah, the beauty of the family, marries Henry and embarks on a voyage to Australia. Harriet, intensely missing Sarah, must decide whether to help her father with his life's work or to devote herself to painting. When James Cameron dies unexpectedly, Harriet is overwhelmed by grief. Seeking distraction, she follows Sarah to Australia, and afterwards into the outback, where she is alienated by the casual violence and great injustices of outback life. Her rejuvenation begins with her friendship with an Aboriginal stockman and her growing love for the landscape. But this fragile happiness is soon threatened by murders at a nearby cattle station and by a menacing station hand who is seeking revenge. ...Show more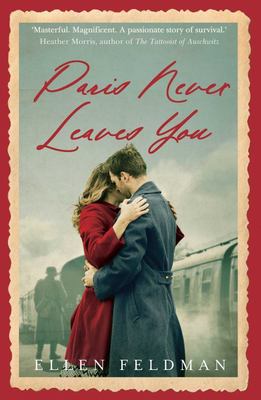 $29.99
AUD
Category: Historical Fiction
'Masterful, magnificent. A passionate story of survival. This story will stay with me for a long time.' Heather Morris, bestselling author of The Tattooist of Auschwitz The war is over, but the past is never past … Paris, 1944. Charlotte Foret is working in a tiny bookstore in Nazi-occupied Paris strug gling to stay alive and keep her baby Vivi safe as the world around them is being torn apart. Every day they live through is a miracle until Vivi becomes gravely ill. In desperation, Charlotte accepts help from an unlikely saviour – and her life is changed forever. Charlotte is no victim – she is a survivor. But the truth of what happened in Paris is something she can never share with anyone, including her daughter. But can she ever really leave Paris behind – and survive the next chapter of her life? Seamlessly interweaving Charlotte's past in wartime Paris and her present in the 1950s world of New York publishing, Paris Never Leaves You is a heartbreakingly moving and unforgettable story of resilience, love – and impossible choices. 'A thrilling achievement ... I was thoroughly drawn into a deep, rich, vivid world of engrossing characters and emotional and moral crises ... a great piece of writing in every way.' Forbes 'This beautiful novel tells the bittersweet story of a young mother's strength and survival during WWII, effortlessly capturing the terror, immediacy, and inextinguishable human spirit.' Noelle Salazar, author of The Flight Girls 'With more twists and turns than the back streets of Paris, the story is as propulsively readable as a spy novel, and as rich and psychologically rewarding as only the finest literature can be.' Liza Gyllenhaal, author of Bleeding Heart   ...Show more
$22.99
AUD
Category: Historical Fiction | Series: Wolf Hall Trilogy
An astounding literary accomplishment, Bring Up the Bodies is the story of this most terrifying moment of history, by one of our greatest living novelists. 'Our most brilliant English writer' Guardian Bring Up the Bodies unlocks the darkly glittering court of Henry VIII, where Thomas Cromwell is now chi ef minister. With Henry captivated by plain Jane Seymour and rumours of Anne Boleyn's faithlessness whispered by all, Cromwell knows what he must do to secure his position. But the bloody theatre of the queen's final days will leave no one unscathed. 'A great novel of dark and dirty passions, public and private. A truly great story' Financial Times 'In another league. This ongoing story of Henry VIII's right-hand man is the finest piece of historical fiction I have ever read' Sunday Telegraph ...Show more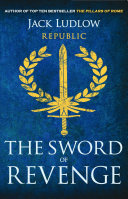 $22.99
AUD
Category: Historical Fiction | Series: Republic Ser.
Rome has lost its greatest warrior - for Aulus, the doom-laden prophecy of forty years earlier has come to pass. It is now left to Lucius to defy the oracle's curse alone, and the corrupt and powerful senator leaves nothing to chance in his bid to survive. But one boy, alone in the world, holds the key to his fate, and the future of the Roman Republic. ...Show more
$45.00
AUD
Category: Historical Fiction | Series: The Wolf Hall Trilogy | Reading Level: very good
The long-awaited sequel to Wolf Hall and Bring Up The Bodies; the stunning conclusion to Hilary Mantel's Man Booker Prize-winning Thomas Cromwell trilogy. 'If you cannot speak truth at a beheading, when can you speak it?'. England, May 1536. Anne Boleyn is dead, decapitated in the space of a heartbeat by a hired French executioner. As her remains are bundled into oblivion, Thomas Cromwell breakfasts with the victors. The blacksmith's son from Putney emerges from the spring's bloodbath to continue his climb to power and wealth, while his formidable master, Henry VIII, settles to short-lived happiness with his third queen, before Jane dies giving birth to the male heir he most craves. Cromwell is a man with only his wits to rely on; he has no great family to back him, no private army. Despite rebellion at home, traitors plotting abroad and the threat of invasion testing Henry's regime to breaking point, Cromwell's robust imagination sees a new country in the mirror of the future. But can a nation, or a person, shed the past like a skin? Do the dead continually unbury themselves? What will you do, the Spanish ambassador asks Cromwell, when the king turns on you, as sooner or later he turns on everyone close to him? With The Mirror & the Light, Hilary Mantel brings to a triumphant close the trilogy she began with Wolf Hall and Bring Up The Bodies. She traces the final years of Thomas Cromwell, the boy from nowhere who climbs to the heights of power, offering a defining portrait of predator and prey, of a ferocious contest between present and past, between royal will and a common man's vision: of a modern nation making itself through conflict, passion and courage.     ...Show more