$32.99
AUD
Category: Historical Fiction
From the international bestselling author of Room. In an Ireland doubly ravaged by war and disease, Nurse Julia Power works at an understaffed hospital in the city centre, where expectant mothers who have come down with an unfamiliar Flu are quarantined together. Into Julia's regimented world step two outsiders: Doctor Kathleen Lynn, on the run from the police, and a young volunteer helper, Bridie Sweeney. In the darkness and intensity of this tiny ward, over three days, these women change each other's lives in unexpected ways. They lose patients to this baffling pandemic, but they also shepherd new life into a fearful world. With tireless tenderness and humanity, carers and mothers alike somehow do their impossible work.   ...Show more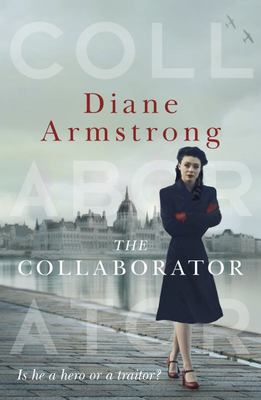 $32.99
AUD
Category: Historical Fiction
Is he a hero or a traitor? Based on astonishing true events set in the darkest days of World War II in Budapest, this is an enthralling story of heroism, vengeance, passion, and betrayal. It is also the story of three women linked by a secret that threatens to destroy their lives. For readers of The Tat tooist of Auschwitz, All That I Am and Schindler's Ark. An act of heroism, the taint of collaboration, a doomed love affair, and an Australian woman who travels across the world to discover the truth... It is 1944 in Budapest and the Germans have invaded. Miklos Nagy risks his life and confronts the dreaded Adolf Eichmann in an attempt save thousands of Hungarian Jews from the death camps. But no one could have foreseen the consequences... It is 2005 in Sydney, and Annika Barnett sets out on a journey that takes her to Budapest and Tel Aviv to discover the truth about the mysterious man who rescued her grandmother in 1944. By the time her odyssey is over, history has been turned on its head, past and present collide, and the secret that has poisoned the lives of three generations is finally revealed in a shocking climax that holds the key to their redemption. Praise for Diane Armstrong's Fiction 'A cleverly crafted mystery... a good story, well told. Armstrong's skill in weaving an elaborate fabric out of her characters and subject matter stand her in good stead...the bleak wintry landscapes of the Polish countryside are vividly captured.' - Andrew Riemer, Sydney Morning Herald 'Like Geraldine Brooks, Diane Armstrong's historical research is expertly woven into the fabric of a fictional tale, providing an engrossing 'faction' of heroism and resilience which will appeal to both fans of fictional dramatic/romantic sagas, as well as lovers of insightful history' - Australian Bookseller & Publisher ...Show more
$19.99
AUD
Category: Historical Fiction
THE BRAND NEW SERIES FROM THE SUNDAY TIMES NUMBER ONE BESTSELLING AUTHOR   The eagerly awaited first book in Philippa Gregory's sweeping new series begins with the story of Alinor, a young midwife who finds herself tempted by a forbidden love affair.  But in a society that has already set a path for her , she is all too aware of the dangers that await a woman who dares step out of place . . .    The unmissable read for summer 2019.   Praise for Philippa Gregory: 'Gregory has popularised Tudor history perhaps more than any other living fiction writer . . . All of her books feature strong, complex women, doing their best to improve their lives in worlds dominated by men' Sunday Times  'Popular historical fiction at its finest, immaculately researched and superbly told' The Times 'Engrossing' Sunday Express ...Show more
$29.99
AUD
Category: Historical Fiction
'Masterful, magnificent. A passionate story of survival. This story will stay with me for a long time.' Heather Morris, bestselling author of The Tattooist of Auschwitz The war is over, but the past is never past … Paris, 1944. Charlotte Foret is working in a tiny bookstore in Nazi-occupied Paris strugg ling to stay alive and keep her baby Vivi safe as the world around them is being torn apart. Every day they live through is a miracle until Vivi becomes gravely ill. In desperation, Charlotte accepts help from an unlikely saviour – and her life is changed forever. Charlotte is no victim – she is a survivor. But the truth of what happened in Paris is something she can never share with anyone, including her daughter. But can she ever really leave Paris behind – and survive the next chapter of her life? Seamlessly interweaving Charlotte's past in wartime Paris and her present in the 1950s world of New York publishing, Paris Never Leaves You is a heartbreakingly moving and unforgettable story of resilience, love – and impossible choices. 'A thrilling achievement ... I was thoroughly drawn into a deep, rich, vivid world of engrossing characters and emotional and moral crises ... a great piece of writing in every way.' Forbes 'This beautiful novel tells the bittersweet story of a young mother's strength and survival during WWII, effortlessly capturing the terror, immediacy, and inextinguishable human spirit.' Noelle Salazar, author of The Flight Girls 'With more twists and turns than the back streets of Paris, the story is as propulsively readable as a spy novel, and as rich and psychologically rewarding as only the finest literature can be.' Liza Gyllenhaal, author of Bleeding Heart   ...Show more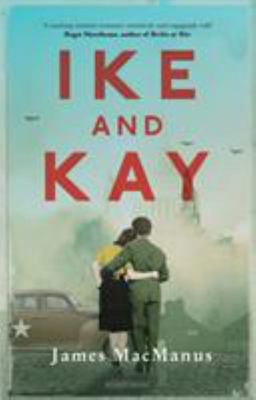 $19.99
AUD
Category: Historical Fiction
An epic love story on the fogbound streets of London reeling from the Blitz. Acclaimed author James MacManus conjures a compelling historical novel based on the true story of the secret love affair at the heart of the Second World War. It is 1942, and war-battered London plays host to the imposing figur e of General Ike Eisenhower on a vital mission for the US army. Kay Summersby, an ambulance driver, is chosen to be his aide, a role that will change her life forever. Amid the carnage a secret affair unfolds and rumours of Ike's infidelity reach across the ocean to Washington and worse yet, to his wife. In a time where scandal and war threaten to break them apart, can Kay hold on to the man she loves? "Highly readable ... successfully combines intimacy with an awar eness of the wider picture.' - The Sunday Times AUTHOR: James MacManus is the managing director of the TLS. James's first screenplay about the life of George Hogg, The Children of the Silk Road, was made into a film starring Jonathan Rhys Meyers. He has since written historical novels Black Venus, Sleep in Peace Tonight and Midnight in Berlin (Duckworth). ...Show more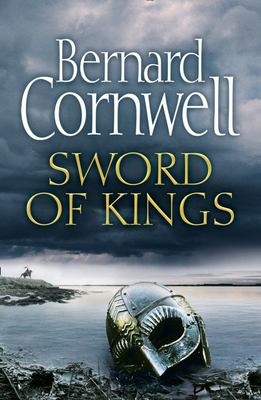 $32.99
AUD
Category: Historical Fiction | Series: The\Last Kingdom Ser. | Reading Level: 1 Fiction
The twelfth installment of Bernard Cornwell's bestselling Saxon Tales series chronicling the epic story of the making of England, "like Game of Thrones, but real" (The Observer, London)--the basis for the hit Netflix series The Last Kingdom.His blood is Saxon His heart is Viking His battleground is Engl and "Perhaps the greatest writer of historical adventure novels today" (Washington Post), Bernard Cornwell has dazzled and entertained readers and critics with his prolific string of page-turning bestsellers. Of all his protagonists, however, none is as beloved as Uhtred of Bebbanburg. In this epic twelfth novel he continues Uhtred's conquests and challenges, bringing the birth of Britain to glorious life.   ...Show more
$24.99
AUD
Category: Historical Fiction
A compelling novel reimagining the sordid family life of famed painter Stanley Spencer. The First World War is over, and in a quiet Hampshire village, artist Stanley Spencer is working on the commission of a lifetime, painting an entire chapel in memory of a life lost in the war to end all wars. Combini ng his own traumatic experiences with moments of everyday redemption, the chapel will become his masterpiece. When Elsie Munday arrives to take up position as housemaid to the Spencer family, her life quickly becomes entwined with the charming and irascible Stanley, his artist wife Hilda and their tiny daughter Shirin. As the years pass, Elsie does her best to keep the family together even when love, obsession and temptation seem set to tear them apart ... AUTHOR: Nicola Upson was born in Suffolk and read English at Downing College, Cambridge. She has worked in theatre and as a freelance journalist, and is the author of two non-fiction works and the recipient of an Escalator Award from the Arts Council England. Her debut novel, An Expert in Murder, was the first in a series of crime novels to feature Josephine Tey - one of the leading authors of Britain's age of crime-writing. The book was dramatised by BBC Scotland for Woman's Hour. Nicola lives with her partner in Cambridge and Cornwall. SELLING POINTS: * By a winner of the Arts Council of England's Escalator Award * By the author of the Josephine Tey murder mystery series, the first of which was dramatised by BBC Scotland for Woman's Hour ...Show more
$22.99
AUD
Category: Historical Fiction | Series: The\Wolf Hall Trilogy Ser.
An astounding literary accomplishment, Bring Up the Bodies is the story of this most terrifying moment of history, by one of our greatest living novelists. 'Our most brilliant English writer' Guardian Bring Up the Bodies unlocks the darkly glittering court of Henry VIII, where Thomas Cromwell is now chi ef minister. With Henry captivated by plain Jane Seymour and rumours of Anne Boleyn's faithlessness whispered by all, Cromwell knows what he must do to secure his position. But the bloody theatre of the queen's final days will leave no one unscathed. 'A great novel of dark and dirty passions, public and private. A truly great story' Financial Times 'In another league. This ongoing story of Henry VIII's right-hand man is the finest piece of historical fiction I have ever read' Sunday Telegraph ...Show more
$45.00
AUD
Category: Historical Fiction | Series: The Wolf Hall Trilogy | Reading Level: very good
The long-awaited sequel to Wolf Hall and Bring Up The Bodies; the stunning conclusion to Hilary Mantel's Man Booker Prize-winning Thomas Cromwell trilogy. 'If you cannot speak truth at a beheading, when can you speak it?'. England, May 1536. Anne Boleyn is dead, decapitated in the space of a heartbeat by a hired French executioner. As her remains are bundled into oblivion, Thomas Cromwell breakfasts with the victors. The blacksmith's son from Putney emerges from the spring's bloodbath to continue his climb to power and wealth, while his formidable master, Henry VIII, settles to short-lived happiness with his third queen, before Jane dies giving birth to the male heir he most craves. Cromwell is a man with only his wits to rely on; he has no great family to back him, no private army. Despite rebellion at home, traitors plotting abroad and the threat of invasion testing Henry's regime to breaking point, Cromwell's robust imagination sees a new country in the mirror of the future. But can a nation, or a person, shed the past like a skin? Do the dead continually unbury themselves? What will you do, the Spanish ambassador asks Cromwell, when the king turns on you, as sooner or later he turns on everyone close to him? With The Mirror & the Light, Hilary Mantel brings to a triumphant close the trilogy she began with Wolf Hall and Bring Up The Bodies. She traces the final years of Thomas Cromwell, the boy from nowhere who climbs to the heights of power, offering a defining portrait of predator and prey, of a ferocious contest between present and past, between royal will and a common man's vision: of a modern nation making itself through conflict, passion and courage.     ...Show more
$19.99
AUD
Category: Historical Fiction | Series: The\Last Kingdom Ser.
The brand new novel in Bernard Cornwell's number one bestselling series on the making of England and the fate of his great hero, Uhtred of Bebbanburg. BBC2's major TV show THE LAST KINGDOM is based on the first two books in the series. From the day it was stolen from me I had dreamed of recapturing Bebb anburg. The great fort was built on a rock that was almost an island, it was massive, it could only be approached on land by a single narrow track - and it was mine. Britain is in a state of uneasy peace. Northumbria's Viking ruler, Sigtryggr, and Mercia's Saxon Queen Aethelflaed have agreed a truce. And so England's greatest warrior, Uhtred of Bebbanburg, at last has the chance to take back the home his traitorous uncle stole from him so many years ago - and which his scheming cousin still occupies. But fate is inexorable and the enemies Uhtred has made and the oaths he has sworn combine to distract him from his dream of recapturing Bebbanburg. New enemies enter into the fight for England's kingdoms: the redoubtable Constantin of Scotland seizes an opportunity for conquest and leads his armies south. Britain's precarious peace threatens to turn into a war of annihilation. But Uhtred is determined that nothing, neither the new enemies nor the old foes who combine against him, will keep him from his birthright. He is the Lord of Bebbanburg, but he will need all the skills he has learned in a lifetime of war to make his dream come true. ...Show more
$18.99
AUD
Category: Historical Fiction | Series: The\Shardlake Ser.
**Sunday Times Number One Bestseller**Tudor England is brought vividly to life in Tombland, the seventh novel in C. J. Sansom's number one bestselling Shardlake series.Summer, 1549.Two years after the death of Henry VIII, England is sliding into chaos ... The nominal king, Edward VI, is eleven years old . His uncle Edward Seymour, Duke of Somerset, rules as Protector. The extirpation of the old religion by radical Protestants is stirring discontent among the populace while the Protector's prolonged war with Scotland is proving a disastrous failure and threatens to involve France. Worst of all, the economy is in collapse, inflation rages and rebellion is stirring among the peasantry.Since the old King's death, Matthew Shardlake has been working as a lawyer in the service of Henry's younger daughter, the Lady Elizabeth. The gruesome murder of Edith Boleyn, the wife of John Boleyn - a distant Norfolk relation of Elizabeth's mother - which could have political implications for Elizabeth, brings Shardlake and his assistant Nicholas Overton to the summer assizes at Norwich. There they are reunited with Shardlake's former assistant Jack Barak. The three find layers of mystery and danger surrounding Edith's death, as a second murder is committed.And then East Anglia explodes, as peasant rebellion breaks out across the country. The yeoman Robert Kett leads a force of thousands in overthrowing the landlords and establishing a vast camp outside Norwich. Soon the rebels have taken over the city, England's second largest.Barak throws in his lot with the rebels; Nicholas, opposed to them, becomes a prisoner in Norwich Castle; while Shardlake has to decide where his ultimate loyalties lie, as government forces in London prepare to march north and destroy the rebels. Meanwhile he discovers that the murder of Edith Boleyn may have connections reaching into both the heart of the rebel camp and of the Norfolk gentry ... Includes an Historical Essay from the author on Reimagining Kett's Rebellion. ...Show more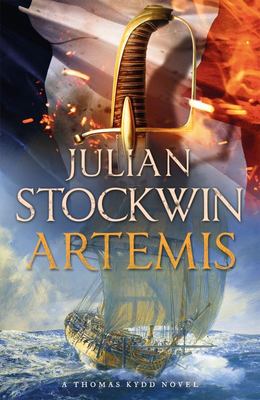 $23.99
AUD
Category: Historical Fiction
'In Stockwin's hands the sea story will continue to entrance readers across the world' - Guardian In the great age of fighting sail, life ranging the seas for prey and prize money in the crack frigate HMS Artemis is fast and exciting. Now a true Jack Tar, Kydd sails into Portsmouth Harbour and a hero' s welcome after a ferocious battle against the French. However his jubilation is cut short when a family matter threatens to take him from the life he has grown to love; he must return to Guildford. But the sea beckons irresistibly and Kydd manages to ship out again in his beloved Artemis - a voyage that will take him to the fabled East and present him with fierce challenges, both personal and physical. Finally homeward bound, he faces death itself in the cruel waters of the Great Southern Ocean. ******************** What readers are saying about ARTEMIS 'Fast and furious' - 5 stars 'Superb' - 5 stars 'I simply could not put it down' - 5 stars 'Never fails to entertain!' - 5 stars 'A great read for all who love the world of wooden ships when the Royal Navy ruled the seven seas' - 5 stars ...Show more