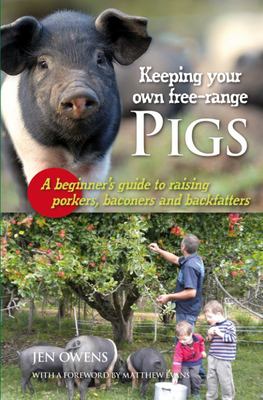 $24.95
AUD
Category: Animals
Pigs are intelligent, challenging and fascinating creatures. They also taste great. This book guides you in feeding and housing your pigs in a caring and cost-effective way, in an environment that supports your pigs' natural instincts.
Urban Wild
by Australian Geographic (Editor)
$59.95
AUD
Category: Animals
Australia is the most urbanised nation on earth and yet we share our built environment with a cavalcade of amazing native creatures. This book examines some of the issues around our complex relationship with nature. In Australia, we are fortunate that so many wild species can be seen without us having t o leave our own homes. It might not occur to us just how special it is to look through the window and spot a squadron of jewel-coloured rainbow lorikeets spearing through the air to join their mates in a nearby tree, or to witness the amusing antics of your neighbourhood flock of shrieking, cheeky sulphur-crested cockatoos. We are in danger of taking the animals that live around us for granted, or worse still, of finding them a nuisance and looking for ways to deter them. At Australian Geographic we have long championed the value of the natural world, no matter how far or near that world may be. In this book we revisit many of the stories of the species that we encounter in our daily city lives. Australia is the most urbanised nation on earth and yet we share our built environment with a cavalcade of amazing, fascinating native creatures. We examine some of the issues around our complex relationship with nature, we discover more about those familiar backyard species, and we offer advice on how to encourage wild things into your garden for their benefit, and yours. ...Show more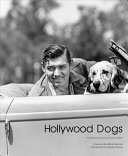 $26.99
AUD
Category: Animals
"These stunning images of some of Hollywood's most iconic stars and their beloved dogs are possible the best thing we've ever seen" - Marie Claire Hollywood Dogs showcases a fine selection of photographs from the famous John Kobal Foundation. Taken between 1920 and 1960 during the Golden Age of Hollywoo d, they feature stars including Humphrey Bogart, Buster Keaton, Elvis Presley, Tony Curtis, Sophia Lauren, Elizabeth Taylor, Rock Hudson, Ava Gardner, Shirley Maclaine, Frank Sinatra, Grace Kelly and Audrey Hepburn posing with dogs of every stature and breed. In almost every case, these stunning photographs have never been seen before now. As much as the Hollywood studio system tried to control every aspect of their stars' lives, there was nothing the bosses could do to manipulate their illustrious employees' responses when photographed with their dogs. Hollywood Dogs celebrates this special relationship between these famous owners and their animals. Often caught off-guard, and almost always relaxed and natural, these are photographs of the Hollywood stars as real people. Amongst the images are some of the most famous dogs in Hollywood films: Lassie; Asta; Rin Tin Tin and Toto from the Wizard of Oz. There are also a few carefully-set-up publicity shots, such as Frank Sinatra on the set of Pal Joey, and Jean Harlow accessorised with a large hat and two Old English sheepdogs. Each image has been researched to identify the breed and wherever possible, the name of the dog, and Catherine Britton has included intriguing details about the location and background to the photograph. ...Show more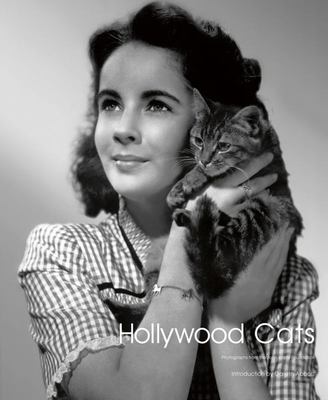 $26.99
AUD
Category: Animals
"There is a saying that you never really own a cat, rather the cat owns you. If that really is the case then we should be grateful that they allowed themselves to be photographed at all, for they are just as much the stars of the show as their human counterparts" from the introduction There were an impr essive number of animal stars during the golden age of film; not just cats, but also dogs, lions, monkeys, elephants and any number of other species that could find a part to play. With studio contracts and the potential to earn sums equal to that of their human co-stars was it any wonder that animals (and their trainers) were ever present. Cats, however, had something of a unique place within this menagerie of animals. Some, like the young cat that sits on Marlon Brando's knee in a scene from The Godfather found themselves a place in cinema history, but most simply lived out their lives within the confines of the lots untroubled by dreams of stardom. Hollywood Cats showcases an incredible selection of photographs, taken during the golden age of Hollywood, of stars with their cats, celebrating and documenting this special relationship. Both Carole Lombard and Greer Garson manage to look even more sultry draped alongside their feline friends; photographs of madcap duo Laurel and Hardy playing with a kitten are both comical and endearing. Perhaps the most famous - and arguably the most important of all Hollywood cats is the MGM lion, Leo, who appeared (and still appears) on every MGM movie. ...Show more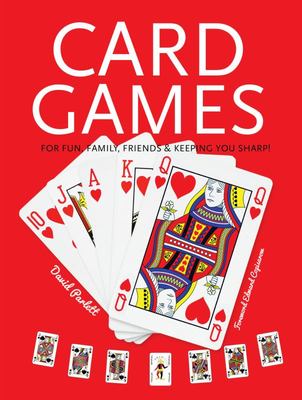 $24.99
AUD
Category: General | Series: Puzzle Power Ser.
Cribbage, Knockout Whist, Rummy and Klondike are among the multitude of games and variations packed into this simple companion to essential entertainment. With scoring systems and tips and tricks to amaze your friends and keep you sharp you'll find this new book an invaluable part of your leisure time, a sociable break from mobiles and TV screens. ...Show more
$19.99
AUD
Category: Dictionaries
The Macquarie Compact Dictionary is based on the complete Macquarie Dictionary Eighth Edition. It is an up-to-date record of the core of Australian English, in a convenient format.The Macquarie Compact Dictionary features:- more than 50,000 words and phrases- up-to-date entries such as cancel culture, d eepfake, eco-anxiety, hygge, influencer, Me Too, ngangkari, single-use, social distancing- pronunciations in the International Phonetic Alphabet- idiomatic phrases- illustrative phrases showing how a word is used in context- free six-month subscription to Macquarie Dictionary Online ...Show more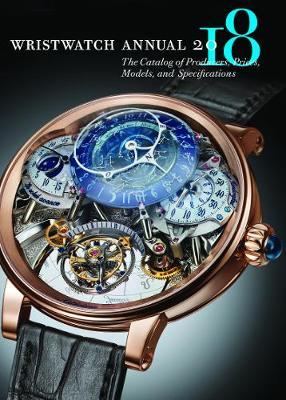 $80.00
AUD
Category: Machinery
The Wristwatch Annual is the classic annual for aficionados of fine watchmaking. It's a one-stop shop for watch buying, offering complete specs and prices on over 1,400 models by more than 130 international brands, while also tracking the latest developments in the watch industry. In addition to the ext ensive A-Z section, which includes many new entries, senior editor Marton Radkai presents editorial features that take a closer look at a number of exciting brands on the market today. Wristwatch Annual is one of the world's leading wristwatch publications and includes more than 100 of the most important mechanical watch manufacturers, describing their current collections in detail. Presenting a wide range of wristwatches, with exquisite close-up color photographs and complete specifications for each watch, Wristwatch Annual provides collectors with a wealth of information close at hand. The book is arranged alphabetically by producer-within each producer's section is a brief history of the brand (with contact information)-and specifications and materials for each watch, including price, movement, special features, complications, case, dial, band, and variations. Also included are a glossary and a guide to watch maintenance. The clear photography, structured layout, and lively writing also makes this book a pleasure to read or just browse. ...Show more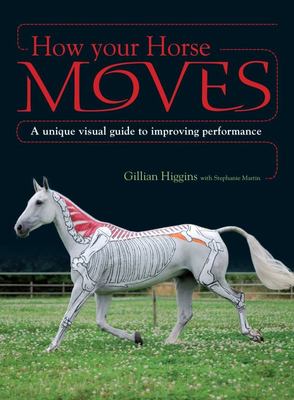 $44.99
AUD
Category: Animal Care
Offers an 'inside-out' view of how the horse uses its body, that is presented in a graphic, easy-to-follow way to help you in improving various aspects of riding and training. This title includes practical exercises that demonstrate how to improve movement, build the right muscles and increase supplenes s in the horse. ...Show more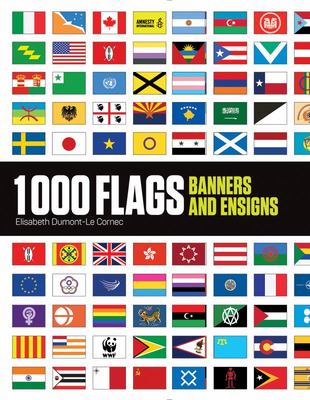 $29.95
AUD
Category: Reference
A guide to the world's flags, their history and design. Did you know that the flag of the United States has been modified 32 times? And that the Jolly Roger is still flown today? Every flag raised through time has a remarkable history tied to the identity and history of whoever is flying it. 1000 Flags reveals the significance and meaning of a flag's graphic components and introduces the major types of flag, with additional focus on the unusual and the unexpected. The book covers:   Flag definition, composition and forms: What makes a flag To hoist the colors: White, black, red, green, blue, yellow and orange To prove sovereignty: The history of a national flag; Maritime pavilions To honor lineage: Heraldry in history to the present To glorify the past: The oldest flags; selection of historical flags; History of some national flags A flag to reflect change: Countries that have had the highest number of flags A flag to reveal religion: Christianity, Islam, Hinduism, Buddhism, Judaism; Procession banners A flag to reveal identity: Regional belonging, Cultural belonging A flag to reveal convictions: Protest flags, Organizational flags A flag to show strength or intimidate opponents: Weapons; Pirate symbols A flag to communicate intention: The 36 maritime signal pavilions and their associations A flag to impose rules: Competition flags, Beach flags.   Topics of special focus include the genesis of the Union Jack; the most used colors; the birth of a flag; confederation flags, such as Panafrican and the European Union; LGBTQ and friends flags, such as Leather Fetish and Genderfluid Pride; and Racing Flags. By way of a fascinating survey of flag design, 1000 Flags provides a unique overview of world geopolitics, history, and political movements. It is an interesting reference book and will be a long-lived selection for schools, libraries and retail. ...Show more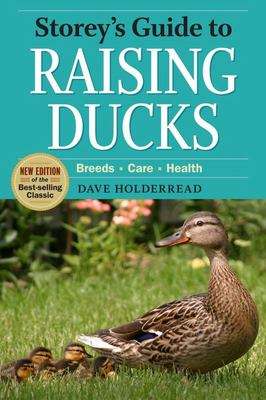 $29.99
AUD
Category: Animal Care | Series: Storey's Guide to Raising
A guide to raising ducks that provides information for those who want to keep ducks. It covers such topics as: choosing the right breed, including rare breeds and hybrid ducks; breeding and rearing practices; feeding; and, butchering. It includes a comprehensive resource section for both the novice and the veteran farmer. ...Show more
$49.99
AUD
Category: Animals | Series: Wildlife Photographer of the Year Ser.
Each year the Wildlife Photographer of the Year exhibition is seen by millions through a global tour and international media coverage. Portfolio 30 displays the full collection of 100 images awarded in the 2019 competition. Selected by an international jury for their artistic merit and originality from over 45,000 entries, they represent the work of over 100 nationalities. Displaying different styles, techniques and ways of seeing, the collection is both a showcase for photographers who specialise in documenting the natural world and a celebration of nature. Each picture is accompanied by the story of how it was taken and what it reveals. The divisions are by subject - whether plants or animals, environment or landscape - and photographic genre, including portraiture, black and white and underwater. There are also special awards for young and up-and-coming photographers and, most important, for environmental and conservation stories, reminding us of our dependence on and conflicting attitudes towards nature. ...Show more