$24.99
AUD
Category: Reference | Reading Level: Eve Pownall Award
Bruce Pascoe has collected a swathe of literary awards for Dark Emu and now he has brought together the research and compelling first person accounts in a book for younger readers. Using the accounts of early European explorers, colonists and farmers, Bruce Pascoe compellingly argues for a reconsiderati on of the hunter-gatherer label for pre-colonial Aboriginal Australians. He allows the reader to see Australia as it was before Europeans arrived — a land of cultivated farming areas, productive fisheries, permanent homes, and an understanding of the environment and its natural resources that supported thriving villages across the continent. Young Dark Emu — A Truer History asks young readers to consider a different version of Australia's history pre-European colonisation. ...Show more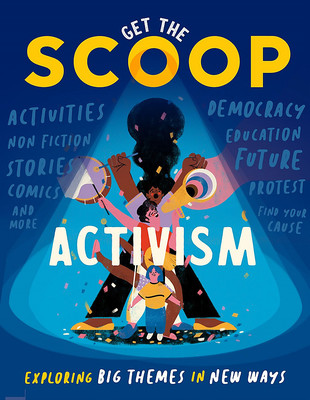 $16.99
AUD
Category: Reference
Get the Scoop shines a light on big themes in a fresh and fun new way. Featuring a unique blend of factual articles with creative stories, comics and activities, Get the Scoop is a perfect introduction to big topics for curious kids.Get the Scoop: Activism is filled with examples of activism from all ov er the world. Insights into historical movements through to contemporary causes introduce us to the many things that people choose to fight for, while fictional stories and activities help us to find our voices and remind us we can each make a difference. ...Show more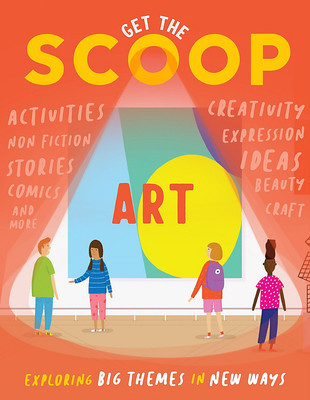 $16.99
AUD
Category: Reference
Get the Scoop shines a light on big themes in a fresh and fun new way. Featuring a unique blend of factual articles with creative stories, comics and activities, Get the Scoop is a perfect introduction to big topics for curious kids.Get the Scoop: Art reminds us that art is everywhere. This book introdu ces key art movements while expanding our idea of what art can be, from selfies to graffiti and even nature. Articles and stories remind us of the power of art to make our lives better, while activities help us to find our inner artist. ...Show more
$8.15
AUD
Category: Reference
Adapted from a favourite PM title, Dino at the Park, this PM Oral Literacy Little Play has been specifically crafted for level 7 readers. Students will love performing as their favourite PM characters! The PM Oral Literacy Little Plays motivate students to project and adapt their voices, while exploring the meaning of these carefully levelled texts. Comprehensive teaching notes are included on the inside front cover of each book. ...Show more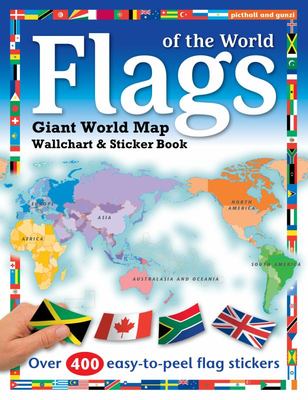 $14.99
AUD
Category: Reference | Series: Need to Know Sticker Bks.
Packed with over 350 stickers, a giant double-sided map/flags poster, and up-to-date maps of all the countries of the world, this sticker book features every nation's flag. A brilliant way for children to learn about flags!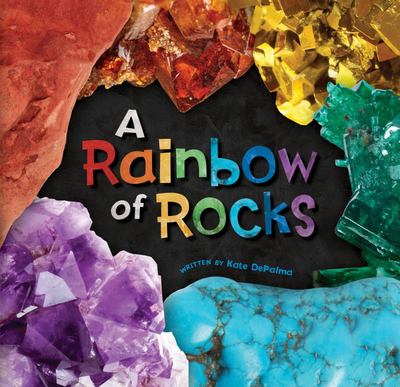 $14.99
AUD
Category: Reference
A rainbow of rocks -- from red to violet and beyond! Eye-popping close-up photos of real, vibrant rocks and minerals in a rainbow of colors are brought to life by lyrical, rhyming text about the many facets of geology. Includes educational notes perfect for STEM learning.
$29.99
AUD
Category: Reference
In this stunning companion to Australian Birds and​ Australian Sea Life, Matt Chun explores Australia's beloved mammals, from the remarkable platypus to the endangered bilby. ​ Matt Chun's rendering of these beloved animals - some cuddly, some curious and all extraordinary - will evoke awe in all nature enthusiasts. ...Show more
$34.99
AUD
Category: Reference
From two-time Caldecott Winner author-illustrator Sophie Blackall! If You Came to Earth is a glorious guide to our home planet, and a call for us to take care of both Earth and each other. This stunning book is inspired by the thousands of children Sophie Blackall has met during her travels around the world in support of UNICEF and Save the Children. * An engaging storybook about a single curious and imaginative child * Simultaneously funny and touching * Carries a clear message about the need to care for the earth and each other If you come to Earth, there are a few things you need to know. . . We live in all kinds of places. In all kinds of homes. In all kinds of families. Each of us is different. But all of us are amazing. And, together, we share one beautiful planet. This masterful and moving picture book is a visually comprehensive guide to the earth, imbued with warmth and humor. * Ideal for children ages 3 to 5 years old * Resonates year-round as a go-to gift for birthdays, holidays, and more * A great pick for teachers looking for a crowd-pleasing picture book about the world for little students * Perfect for parents, grandparents, and caregivers * Add it to the shelf with books like The Travel Book by Lonely Planet Kids, Atlas of Adventures by Rachel Williams, and If You Lived Here: Houses of the Worldby Giles Laroche. ...Show more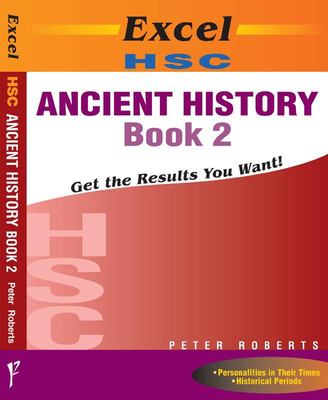 $34.95
AUD
Category: Reference
This comprehensive study guide covers every topic in the first two se ctions o f the HSC Ancient History course and has been specifically crea ted to maximise exam success. This guide has been designed to meet all s tudy needs, providing up-to-date information in an easy-to-use format. T his is the firs t of the two new Ancient History study guides. Revision q uestions have been updated for the new HSC format. Excel Ancient History Book 1 contains: a chapter on every topic available in the first two sections of the HSC course: Section I - Personalities in their Times, and Section II - Ancient Societies an introduct ory section on how to use the book, with an explanation of exam requirem ents revision questions in each chapter with answers and guidel ines comprehensive bibliography and further reading lists key terms defined in each chapter, plus a glossary of terms cross-referencing between chapters for further information < p>Also available is Excel Ancient History Book 2 which covers c omprehensive coverage of Sections III and IV of the HSC course: Section III - Personalities in the Times and Section IV - Historical Periods. ...Show more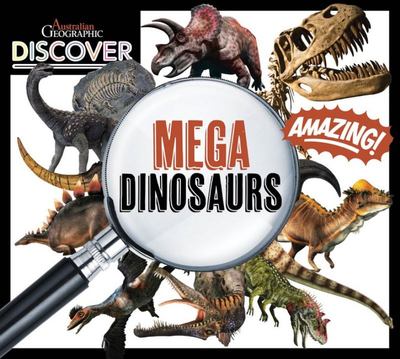 $14.95
AUD
Category: Reference
Australia is full of evidence of dinosaurs and other creatures that roamed the Earth before us. Uncover their footprints, piece together their skeletons and discover these fascinating creatures. With detailed illustrations and plenty of fun facts, this book is a great way to introduce the prehistoric cr eatures that once roamed our planet. From impressive armoured dinosaurs and long-necked sauropods, to ancient marine reptiles and the fossils we find today, find out all about life during the time of the dinosaurs. ...Show more